Lori Ballen, the owner of this website, benefits from purchases made through her affiliate links.
This comprehensive guide will show you how to sell a house in Las Vegas. We will cover pricing strategies, preparing your home for the showings, why to have your home pre appraised, finding the right real estate agent, and even how to sell by owner.If you are wondering what your home might sell for in today's Las Vegas Real Estate Market, Call 702-482-7739 or use our Instant Home Value Calculator. It only takes 15 seconds. We will follow up with you once you receive your estimate.
What's Your House Worth?Get an Instant Estimate
Know The Las Vegas Real Estate Market
It's important to know the market. While the average single family home in Las Vegas is selling for around $250,000, there are variances everywhere. You can update yourself on the real estate market with our monthly report or request a home valuation for your property here.
Choose The Best Real Estate Agent
The best real estate agent is not always defined as the biggest team or top producer, although it can be. The best agent for you is someone that will accomplish your goal. Find a Realtor® that has proven success your geographic location or home type. For example, if you are upside down in your house, you want a short sale agent that can show you closed transactions. If you are selling a high rise condo, you'll want someone that knows the high rise market. Interview a few agents and don't choose the one that offers the lowest commission (if you are selling). Discount brokers often lead to discounted explosure which lead to discounted offers and a discounted sale!
Set the Right Price [The CMA]
The right price is the one someone is willing to pay. That being said, it is never the real estate agent that sets your price. While the seller may choose the list price based on market data provided by the Realtor® or by a "need to walk away with" bottom line, the real estate market actually dictates the sales price. Once you have a look at your market competition, what sold, and what didn't sell, your list price should be obvious. The best strategy is to price your house just lower than the average or right at the average of these listings. Use the expired listings, the one's the didn't sell, to learn where NOT to price hour house. Pricing your listing on the high side of the comparables could mean that you wind up chasing the price down and selling for less than what you would have if priced right to begin with.
The Best Real Estate Agent is NOT the one who Sets Your House at the Highest Price!
The Right Selling Price Affects Your Bottom Line
When you're selling your home, the price you set is a critical factor in the return you'll receive. That's why you need a professional evaluation from an experienced realtor. This person can provide you with an honest assessment of your home, based on several factors including:
Market conditions
Condition of your home
Repairs or improvements
Time frame
In real estate terms, market value is the price at which a particular house, in its current condition, will sell within 30 to 90 days.
If the price of your home is too high, several things could happen:
Limits buyers. Potential buyers may not view your home, because it would be out of their buying range.
Limits showings. Other salespeople may be less reluctant to view your home.
Used as leverage. Other realtors may use this home to sell against homes that are better priced.
Extended stay on the market. When a home is on the market too long, it may be perceived as defective. Buyers may wonder, "what's wrong," or "why hasn't this sold?"
Lower price. An overpriced home, still on the market beyond the average selling time, could lead a lower selling price. To sell it, you will have to reduce the price, sometimes, several times. In the end, you'll probably get less than if it had been properly priced at the start.
Wasted time and energy. A bank appraisal is most often required to finance a home.
Agents have known it for years – Well-kept homes, properly priced in the beginning always get you the fast sale for the best price! And that's why you need a professional to assist you in the selling of your home.
How a Realtor® estimates the Price of your property [CMA]
One of the best things a top agent does is prepare the CMA (Competitive Market Analysis) in a way that allows you, the seller to SELF DISCOVER the best list price for your house. The better the data is, the more likely you are to set the correct list price that will get your house sold fast and for top dollar. In fact, pricing a house correctly could lead to multiple offers in the right market.
Here's what you would like to see to set your price:
3-5 Active( currently on the market)or Under Contract [Even Better]  real estate listings similar to yours.
3-5 Recently Sold properties similar to yours. The more recent the better. Past 30 days, then 60, then 90 +
3-5 Listings that did NOT sell so you can compare the reasons why and learn from them.
The key to coming up with the right price is in choosing the best possible "comps". Whenever possible, the comparable properties should be in the same neighborhood. If not the same neighborhood, within the same immediate area such as the elementary school zone or district. If not in the immediate area, then possibly the zip code.
Next, the size and bedrooms should be close. Square feet comparative properties should not have a large difference. Best to stay within 200 square feet. If a larger difference is noted, a price per square foot adjustment should be made.
Las Vegas houses are referred to as "Cookie Cutter" houses. Depending on the year and the builder, floorplans didn't differ much. Each builder tends to offer 4 or 5 models. Because of this knowledge, homes are generally grouped into price ranges based on size and location. While upgrades can sell a home faster, they won't necessarily bring in a higher sales price.
If you hire a top agent in Las Vegas that really knows how to market a property (such as Lori Ballen Team), your upgrades and features will be highlighted in a way that showcases your house to break through the Cookie Cutter label.
Will I get a higher price for my house because it has a pool?
The answer depends on your market and recent sales and for someone's desire to buy your property. Having a pool does not automically increase your property value. Yet in a real estate market like we have here in Southern Nevada, pools are a popular feature. With larger lots harder to come by, listings that feature a pool could bring in a higher sales price even if only $5-$10K. Refer to the previous section on the CMA.
The Instant Online Home Value Calculator
While you certainly can begin the process by finding out how much your house might be worth online using an online home value offer, you'll want to not give much weight to that estimate. Remember where we talked about the CMA and how we should use LIKE comparables? These online home value estimates use a much wider area and include properties that can be quite a bit different than yours. These are great if you are just beginning to think about sell a house, but not great to set your "walk away cash" number on.
Use our Instant Home Value Calculator now
People have also asked: Can you Sell a House on Ebay?
How can I Increase my Home Value?
While these things won't necessarily increase your home value compared to active listings and recent sales, they can get more showings and more interest which can bring in a higher number of offers and higher offers (potentially multiple offers in a hot market)
Paint and Carpet
Do repairs in advance
Use "selling" colors
Remove Pets and odors where possible
Make showings easy
Include a Home Warranty
Stage your home to sell for more value
De-clutter. Clutter makes the home appear smaller and of lesser value
Use the Best real estate agent that will feature your home at it's finest.
Learn more about Increasing your Home's Value
What are the Costs Involved in Selling a home?
While selling a house is going to vary in costs from transaction to transaction, there are some seller fees you can expect to pay. You'll have the Agent commissions, Title Fees, and Concessions to the buyer. The fees a seller pays vary in a buyers market vs. a sellers market.
Average Real Estate Commission when Selling a House
There isn't one. All commissions are negotiable. What you will see here in Nevada, is that the seller (unless selling by owner) generally pays the listing agent (the agent hat markets your property) as well as the buyer's agent (the agent that procures the buyer). This can be an even split or a higher amount can be offered to one side or the other. Keep in mind that the commission you offer is shown on the MLS sheets. Let's say you negotiate a 6% listing agreement with your listing agent. You could give your listing agent 3% and the buyer's agent 3%. You could give the listing agent 4%, and the buyer side 2% or the listing agent 2% and the buyer side 4%. It's up to you to have this conversation with your agent and discuss why you might do this.
While you may think the real estate agent is "making out like a bandit", you should know that the average real estate agent in Nevada makes less than $50,000 a year. When they accept a 3% listing, a portion is going to their brokerage, into costs of doing business such as occupancy, licenses, team members, gas and insurance and so forth. Their profit is probably 1%. This is why it's tricky to consider someone who discounts their commission. You have to wonder just exactly what they are cutting to take that listing and how that affects your home sale!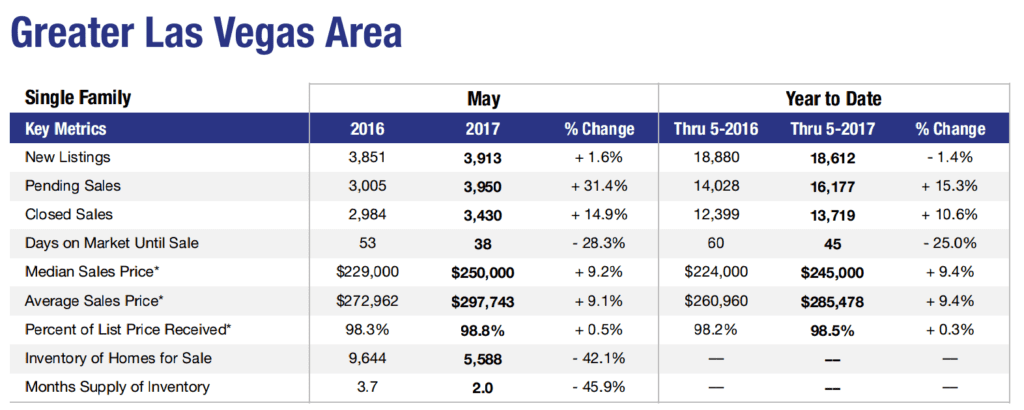 What is the Average Time to Sell a House in Las Vegas, Nevada?
(Updated mid year 2017)
The average says on market for a Single Family Home over $214,000 in Las Vegas is 48 days and declining. May hit a low of 17! A Condo in Las Vegas (all sizes and price ranges included) sells in 38 days on Average for 2017.
Get More Data from our Las Vegas Real Estate Market Report
Paying Taxes when Selling a House
You may already know that, if you sell your property, you may exclude up to $250,000 of your capital gain from your taxes.
Most home owners do not pay tax on a home sale. This is because the Internal Revenue Service lets you exclude gains of up to $250,000 from your tax return, Not every property qualifies for the exemption, however, and there are limits on how often you can claim the benefit. Here are the top ten facts every home seller should know about this generous tax exclusion
Do Open Houses Sell Homes?
Yes. Maybe not yours though. a Real Estate agent holds a house open for a couple of reasons. Of course the first is to gain the most exposure possible for the seller.
The other is to gain exposure for them. This is not bad thing, it's a win, win. If a buyer comes into the property, and can't afford your house, but is qualified for one a couple blocks away, the real estate agent might be able to help them as well. A neighbor might pop in to see your house because they want to sell theirs and would like to compare. The Realtor® may have a new listing client.
The best real estate agent will learn your neighborhood and have copies of SOLD comparables on hand to discuss why your property is a great offer to a potential buyer. They will have feature lists and can talk intelligently on the not so obvious features of a home (such as the air conditioning, new roof, or water filtration system.)
There are times when that perfect buyer pops into your open house at the perfect time and makes an offer. While it may not be something you require of your agent, it may be something you permit for additional exposure. Do keep in mind to tuck away valuables and understand that a lot of people will be walking through your home.
12 Steps to An Offer Winning Open House
Here's what Colors Help Sell a House Fast
Similar to the hues that are chosen for indoor color schemes, exterior house colors should be planned carefully. Aside from being the colors you will come home to every day, they can also make the difference in your home's value – dramatically. That's right, if you're planning to sell your home in the future, you may want to carefully consider the exterior paint colors you choose to reach the widest selection of buyers.
Home colors that work best with resales
Neutral colors can help a home to sell and if you choose traditional colors, these can present a warm and esthetically pleasing look to the exterior of your home. With warm and inviting colors, potential buyers are more inclined to want to check out the interior as the colors invite them in. If a color is too stark, this can alienate the potential buyer as they won't feel comfortable in the home. Unique colors that are too loud or outlandish can turn away potential buyers, so if you're painting with a future resale in mind, give some thought to house colors that encourage curb appeal.
Just take a look at these colors and the perception they can give potential buyers: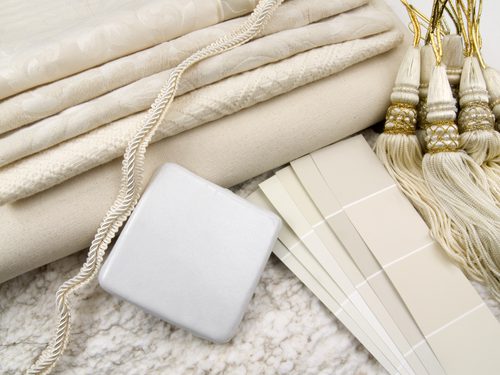 Off-White: One of the safest colors, off-white is neutral and can help make or break someone's perception of your house. Look for paint colors by Behr in Hazelnut Cream, Gallery White and Dark Truffle.
Putty: With warm colors, putty, gray hues and taupe can blend into their natural surroundings. When paired with stones that line the driveway or the foundation of the home, this can increase the curb appeal.
Taupe: An easy color because it's a neutral shade, taupe is a very popular exterior paint color and a great way to play it safe when looking at a future resale.
Gray: With different shades of gray, you may find that your house stands out as the colors can be very inviting. Look for Benjamin Moore exterior paint in Copley Gray and consider partnering it with Benjamin Moore Elephant Tusk for a matching finish on your trim.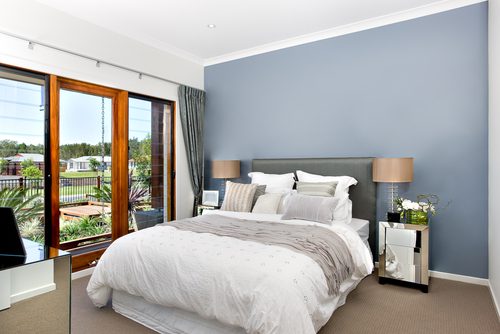 Blue-Gray: Giving a home a nautical feel works in some markets, especially homes that are near the ocean. This color works well when a good complement is used such as a white trim.
Yellow: Depending on the shade, yellow can be a good color that shows a 'happy' look. Keep in mind that lighter shades work better and the end result can be a bright and cheerful hue.
Light-Blue: Commonly used for Victorian homes, this color can help to enhance the home's exterior architectural elements. Look for great colors by Behr in Skipper with a Burnished Mahogany finish.
White: White can be timeless and a traditional choice with potential home buyers. Just steer clear of stark white as you want to complement the home with softer shades.
Cypress Green: A mix between gray and green, this is a neutral color that is far from boring. It can work well when partnered with gray or black shutters. Look for Benjamin Moore exterior paint in Cypress Green.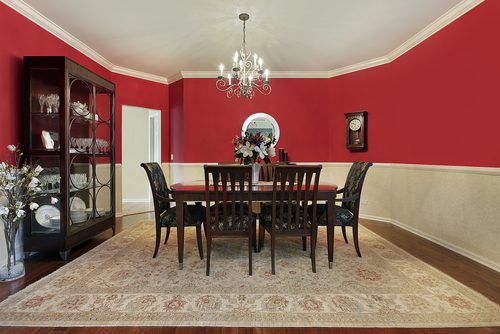 Red: Red can be cheery if it's a lighthouse color. It gives a traditional look and fresh appeal. For a great color that stands out, look for Benjamin Moore in Million Dollar Red.
Wheat: Wheat is in the beige family. It's not white and yet it's not yellow either. It has a softness to it that pairs well with blue or gray accents and a well-manicured lawn. Check out Behr exterior paint in Oklahoma Wheat.
Brown: For a warm and inviting color that's earthy, look for sable brown. Sherwin-Williams has an exterior paint in Sable that works well with other complementing colors like blue, black or red.
Green: When using green, look for traditional colors like forest green. A rich and rewarding color, the natural shade is very clean and crisp. Look for Sherwin-Williams exterior house paint color in Vogue Green.
Colors to avoid
To help with a resale, avoid neon colors, anything pink, bright yellow, orange or purple. If a buyer specifies these color preferences, that's a different story, but typically, potential buyers are looking for light, warm or earthy colors that translate into "shelter" and "warmth". Remember, they're visualizing themselves in your home, so the exterior should be inviting and warm.
In general, darker colors can make a house look smaller but more substantial. The problem with darker colors is they can quickly start to fade in the sun. A lighter color or an earthy color can help to increase your curb appeal as these colors are very inviting and help to showcase the home. Ultimately, that's what you want when you're looking at a future sale!
What's My Home Worth?Instant Home Value Estimate
How do I Sell My House For Cash?
Cash offers are common although we see more Conventional, FHA and VA loans. A cash offer is not always the best offer. Remember, even if the buyer gets a loan, you still get cash.
Should I sell My House or Rent it?
Many have asked "Should I sell or rent out my house?" Some Nevada home owners consider turning a property into a rental property rather than selling their home. There are pros and cons to selling a house in Las Vegas Nevada as well as deciding to turn the property into a Las Vegas rental..
Pros and cons of selling a house in Las Vegas
One downside to selling is that if your property sells before you have purchased and moved into a new home, you may have to move into interim housing, which will mean more of an expense, not to mention the potential inconvenience. Some sellers expect that their home will sit for a while before selling, but with current figures demonstrating the welcome increase in home sales, that may not be the case. Have a back-up plan should your home sell before you are able to move into your new home.
While you may be an anxious seller, being too anxious can be a disadvantage in the sale of your home. While you may be in a seller's market, that does not mean you have to jump at the first offer. Instead of being overly anxious to sell, take the time to determine how to increase the value of your home. Could you add curb appeal or perhaps update the patio or backyard area?
On the other hand, you want to take all offers seriously. If you have a good initial offer, that does not necessarily mean a better offer will come along tomorrow. If you fail to consider that first offer, you may risk losing a serious buyer.
If you want to sell your home, now may very well be the best time. The economic collapse of a few years ago is the best example of what can happen if you have a property to sell but sit on it, hoping for a better market.
Read More about Selling or Renting here
Selling a House As Is
While you can sell a house in "As Is" condition, this doesn't remove you from the obligation of filling out the the Seller's Disclosure form. This form requires you to disclose all material facts to the potential buyer. 'As Is' is generally a statement that the seller won't make repairs. The buyer still always has a right to a home inspection.
Update, Don't Renovate
While updating your house may not add instant value to your property, it may increase showings, and offers and bring in a higher sales price. Simple updates like paint and carpet can result in more offers.
Selling a House Faster by Installing New Carpet
Selling your home takes a lot of time and hard work, especially if you want to make sure you get the absolute best value for your home. Oftentimes, homeowners end up doing a bunch of repairs in the hopes of increasing the appraisal amount on their property. Appraisals are more important than you might even realize. The appraisal amount can determine whether a bank will finance a loan or not. Because of this, you want to do everything you can to boost the value of your home so you don't lose out on a sale because the property didn't appraise for enough.
People often have different ideas in terms of what they think is going to boost the appraisal amount for their property. While some things are more obvious such as upgrading the siding or cleaning up the yard, other things remain a mystery to some. One of those things is whether upgrading the carpet is going to increase the appraisal value or not. In reality, the answer isn't as simple as you might think.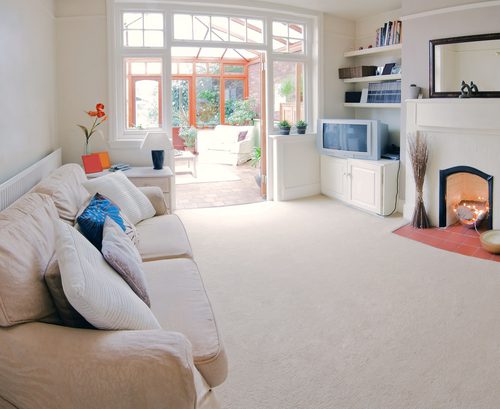 For example, you have to think about what type of flooring was in the home already. If you are thinking about tearing out hardwood floors and putting in new carpeting, you could end up costing yourself money. Hardwood floors are viewed as a luxury item and often cost more to install. As such, that means that you should do whatever you can to try to preserve the hardwood and spruce it up a bit. While new carpeting might look nice, hardwood floors will always do more for your resale value than what carpeting will.
In the event that your existing carpeting is worn, tattered and stained, you might want to consider going with new carpeting. When an appraiser walks into the home and takes a look around, they are looking for things like decent carpeting, clean walls, well-kept yard and so on. Even though you might be moving soon, you are far better off investing in new carpeting than you are letting the carpeting stay in its current state. Not only does it give off the impression that you care about your home, but it also appeals to potential buyers.
You might also like:  What is an Appraisal?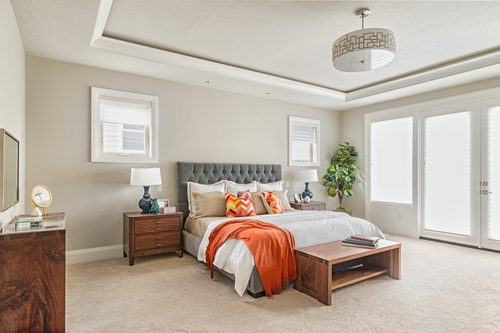 When a buyer walks into the home and sees everything neat and tidy, they are going to be more interested in putting in an offer than what they would if your home was disheveled and the carpeting was torn and stained everywhere. However, you want to make sure that you are choosing a neutral color that is going to look nice with almost everything in the house and for those looking to purchase.
On average, some report that for every $1 you spend, about 20-25 cents goes into the actual upgrade, while the other 75-80 cents comes back as an increase to your home's value. To help make sure your home gets the maximum return and yields the highest appraisal amount, consider some of the following flooring options:
Others have read: A Seller's Guide to Negotiations and Counter Offers when Selling a House
54 percent of all buyers said they were willing to pay more for a home with hardwood floors than one with carpeting, not to mention the price point for both options is fairly comparable. Tile floors are often the preferred alternative to laminate flooring. By going with a tile flooring, you could boost the value of your home by $5-10k easily.
While new carpeting might not be the best way to boost the appraisal value of your home, it can definitely help under the right circumstances. Take a step back and think about what the state of the current flooring is before making the decision to replace it with new carpeting. In doing so, you can make an informed decision and make sure you get the maximum appraisal amount for your property.
Wondering what your home might sell for today?
GET AN INSTANT HOME VALUE ESTIMATE ONLINE NOW USING OUR HOME VALUE CALCULATOR.
How to Bury the St Joseph Statue to Sell Your Listing Fast!
How to Sell a House with Code Violations
Code violations span everything from breaching minimum construction standards to broken smoke alarms. While most building codes are designed to keep you safe, some cities aggressively flag homeowners who allow garbage to collect in their yards, don't clean their pool or forget to mow their lawn. Often, the code violation is cleaned up before the house goes on the market and the buyer is never aware of it. Other times, code violations sink a real estate deal.
What Are Code Violations?
If your home falls short of a county or municipal building code, it has a code violation. Many homes have some form of code violation. This is because building codes change all the time, and a house that was code-compliant when you bought it may now lag behind current standards. These innocent violations are "grandfathered" in, which means they are not regarded as violations if the home was up to code when it was built. Unless there's a safety issue, you won't have to bring the home up to current code.
Most serious code violations happen because the homeowner adds more living space without the proper permission. Other examples include water heaters or electrical points installed without a permit, failure to use non-flame retardant roofing material and the absence of smoke detectors: the list is endless.
Why Do They Matter?
Once you purchase a home you inherit the violations along with it. Buyers want you to provide them with clear and marketable title: few buyers will buy a property with liens, fines and open code violations against it. Selling a home with code violations can be impossible. Many municipalities levy huge fines and daily interest rates on the homeowner and these penalties accrue for years after the illegal work is carried out. Decades after the event, the code enforcement officer  can require the current homeowner to fix the problem and bring the home up to the most current building code – often at great expense.
Can't I Just keep Quiet About the Violation?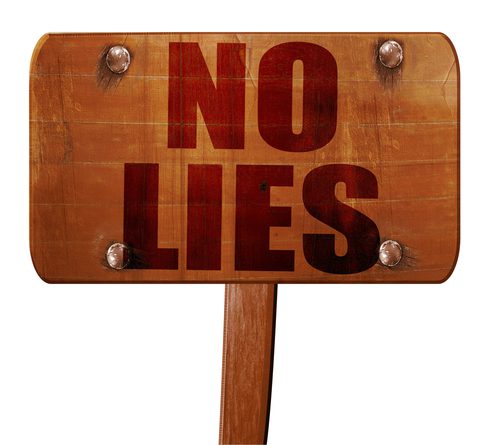 No, you can't. By law, sellers must make certain disclosures about the property to potential homebuyers. For example, the federal government requires sellers to notify buyers about lead paint in the property. State disclosures vary by state, but typically require the seller to disclose known structural problems, defects with the HVAC, electrical and plumbing systems and known code violations. And, if the buyer asks, you have to tell him about code violations openly and honestly, regardless of disclosure law. Closing a deal without making the necessary disclosures can bring a heap of trouble. At the very least, you'll have to compensate the buyer for any financial loss.
In any event, the code violation usually comes out during the buyer's due diligence. If the home inspector doesn't find it, the title company probably will when it checks the county records.
Fixing Code Violations
If your property has open code violations and fines that are accruing on a daily basis, contact the city immediately. Many times, the city is willing to work with homeowners to fix the problem. You may even be able to negotiate the sanction down to a reasonable amount. What happens next depends on the specific violation. Often, homeowners can hire a contractor to close an open violation. You'll have to pay for the corrective work and pay off any fines, but once the work is done you can list your home for sale. If the work is beyond your budget but you need to sell, some real estate investment companies may buy your house cash and deal with the violations themselves. Keep in mind that when investors buy these properties, they expect a deep discount on the purchase price so they have room to fix the violation and pay off the penalty.
Find out more about the Home Selling Process in Nevada
What's My Home Worth?Instant Home Value Estimate
Staging Tips – Sell your Las Vegas Real Estate Quicker and for More Money