Lori Ballen, the owner of this website, benefits from purchases made through her affiliate links.
Desert Breeze Park is in Spring Valley, Las Vegas, NV at 8275 Spring Mountain Rd, Las Vegas, NV 89147. It's one of the largest parks here in Clark County and is 24-acres. Park hours are from 6 am to 11 pm.
Homes For Sale Near Desert Breeze Park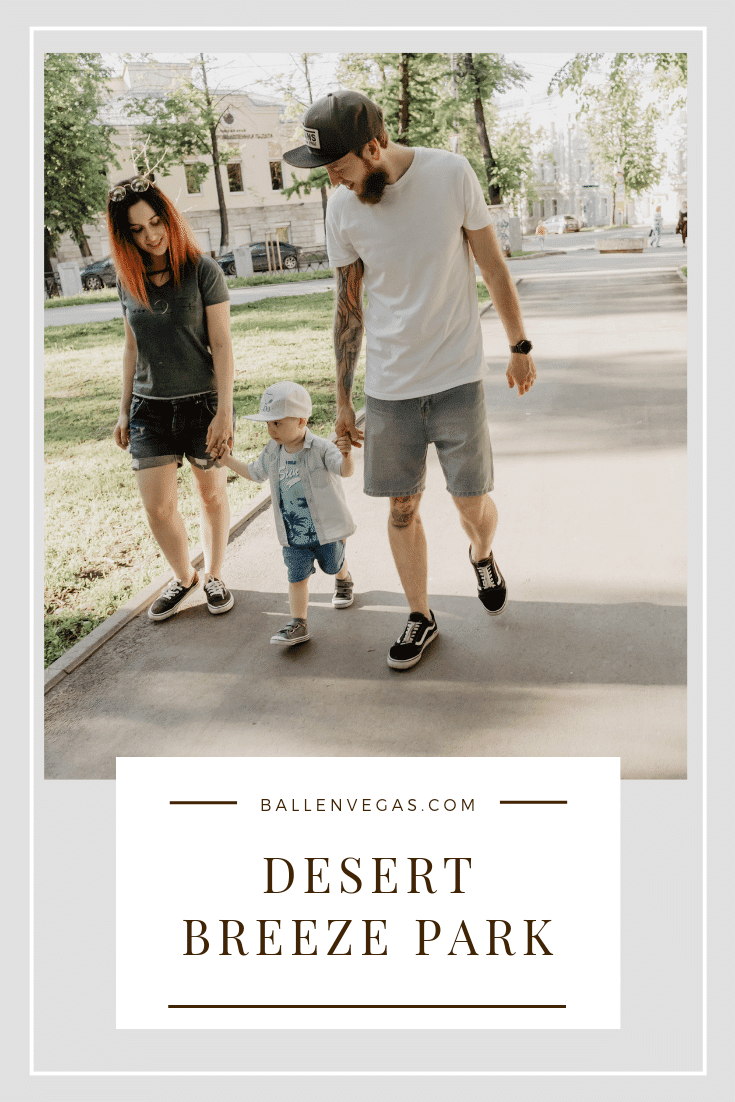 Desert Breeze Park Info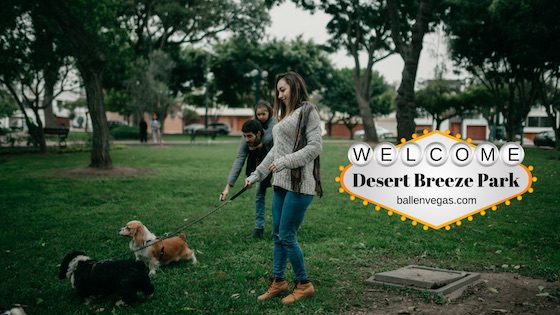 Community Center
Skate Park
Aquatic Park
Baseball Fields
Soccer Fields
Roller Hockey Rinks
Picnic Areas
Desert Breeze Community Center
8275 Spring Mountain Rd., Las Vegas, NV 89117
Spring Mountain & Durango MAP
(702) 455-8334, CCParks@ClarkCountyNV.gov
DesertBreezeCC@clarkcountynv.gov
Amenities
Gyms (2), fitness room, classrooms, meeting rooms.
Hours:
Monday-Friday 6:00 a.m. – 8:00 p.m.
Saturdays 8:00 a.m. – 5:00 p.m.
Sunday Closed
Dog Park
There are 3 dog runs at Desert Breeze. They can be found on the south side off the park road. They can be accessed from Spring Mountain or Durango. You'll find water taps, benches, and trash cans.
Dogs and Cats must be on a leash that is a maximum of 6 feet.
Desert Breeze Aquatic Facility
(702) 455-7798
desertbreezeaquatics@ClarkCountyNV.gov
Office Hours:
Monday, Wednesday, Friday 5:30 a.m. – 8:00 p.m.
Tuesday & Thursday 5:30 a.m. – 10:00 a.m., 3:00 p.m. – 9:00 p.m.
Saturday 8:00 a.m. – 2:00 p.m.
Sunday Closed
Website
Baseball Fields
There are 4 baseball fields in total. You can call 702-455-8200 to reserve
---
Roller Hockey Rinks
There are two regulation roller hockey rinks that can be found at the west of the skate park.
---
Soccer
For soccer field reservations you can contact 702-455-8200.
---
Skate Park
There are 2 Hockey Rinks that been featured on Fox's 54321, Tony Hawk's Tour, and Extreme Thing.
Intermediate to advanced level skaters will appreciate the rinks.
---
Picnics
While you can certainly enjoy picnics at the park, you can't reserve areas here. It would be first come first serve.
Bounce Houses and other inflatable items are not permitted. Excessively loud music is not permitted.
---
Las Vegas Parks