Desert Breeze Park is in Spring Valley, Las Vegas, NV at 8275 Spring Mountain Rd, Las Vegas, NV 89147. It's one of the largest parks here in Clark County and is 24-acres. Park hours are from 6 am to 11 pm.
Homes For Sale Near Desert Breeze Park
Desert Breeze Park Info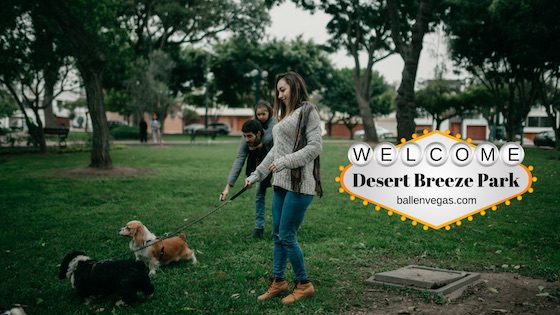 Dog Park
Community Center
Skate Park
Aquatic Park
Baseball Fields
Soccer Fields
Roller Hockey Rinks
Picnic Areas
Desert Breeze Community Center
8275 Spring Mountain Rd., Las Vegas, NV 89117
Spring Mountain & Durango MAP
(702) 455-8334, CCParks@ClarkCountyNV.gov
DesertBreezeCC@clarkcountynv.gov
Amenities
Gyms (2), fitness room, classrooms, meeting rooms.
Hours:
Monday-Friday 6:00 a.m. – 8:00 p.m.
Saturdays 8:00 a.m. – 5:00 p.m.
Sunday Closed
Desert Breeze Aquatic Facility
(702) 455-7798
desertbreezeaquatics@ClarkCountyNV.gov
Office Hours:
Monday, Wednesday, Friday 5:30 a.m. – 8:00 p.m.
Tuesday & Thursday 5:30 a.m. – 10:00 a.m., 3:00 p.m. – 9:00 p.m.
Saturday 8:00 a.m. – 2:00 p.m.
Sunday Closed
Website
Las Vegas Parks