Lori Ballen, the owner of this website, benefits from purchases made through her affiliate links.
Circus Circus encourages patrons to leave responsibilities at the door and become a kid again. One of Circus Circus's largest attractions is the Adventuredome. This inside theme park features 25 rides and games. The Adventuredome has two rollercoaster's, 4-D adventure rides, laser tag, bumper cars, and more.
Location: 2880 S. Las Vegas Blvd., Las Vegas, NV 89109  Phone: (702) 734-0410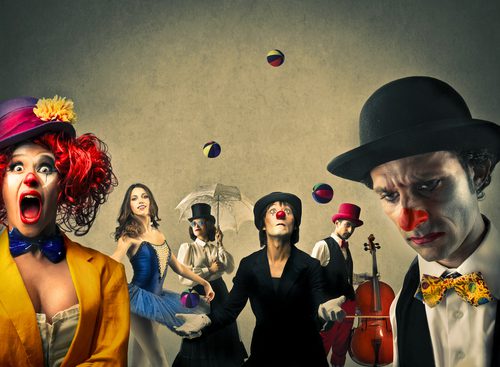 At the Midway, guests can win a variety of carnival prizes when they try their hand at classic carnival games. Gamers will find a fully-stocked arcade complete with new and classic games. When it is time to take a break, the Horse-A-Round Snack Bar offers carnival treats such as chili dogs, popcorn, and fresh squeezed lemonade. World Circus Acts perform for audiences in the heart of Midway daily at 11:00 a.m.
THE Steak House is Circus Circus's award-winning restaurant where guests can dine on dishes such as steak, lamb, lobster.
Vince Neil's Eat◦Drink◦Party has a Rock 'n Roll menu featuring several of Vince Neil's signature dishes. The restaurant offers breakfast, lunch, and dinner.
Circus Circus's Barista Bagels and More and Westside Deli are great stops for guests looking for a quick and fresh bite to eat. The Garden Grill offers classic American cuisine complete with burgers, hot dogs, pizzas, and salads.
Blue Iguana is Circus Circus's authentic Mexican Cuisine. The Blue Iguana offers a variety of Mexican dishes such as from Burritos to Deep-Fried Tacos.
Although known for their pizzas, Pizzeria serves much more. Patrons have a choice between salads, pasta, sandwiches and calzones. Pizzeria is happy to deliver food to guests' rooms.
Circus Circus's RV Park allows guests to stay at the hotel in their RVs while enjoying amenities including a swimming pool, hook-ups, showers, laundry facilities, and more.