Lori Ballen, the owner of this website, benefits from purchases made through her affiliate links.
There are plenty of places to get Christmas Trees in Las Vegas. While we may not have listed them all, there is a great selection of Christmas Tree Sales Locations, some of which deliver.
Where to Buy A Christmas Tree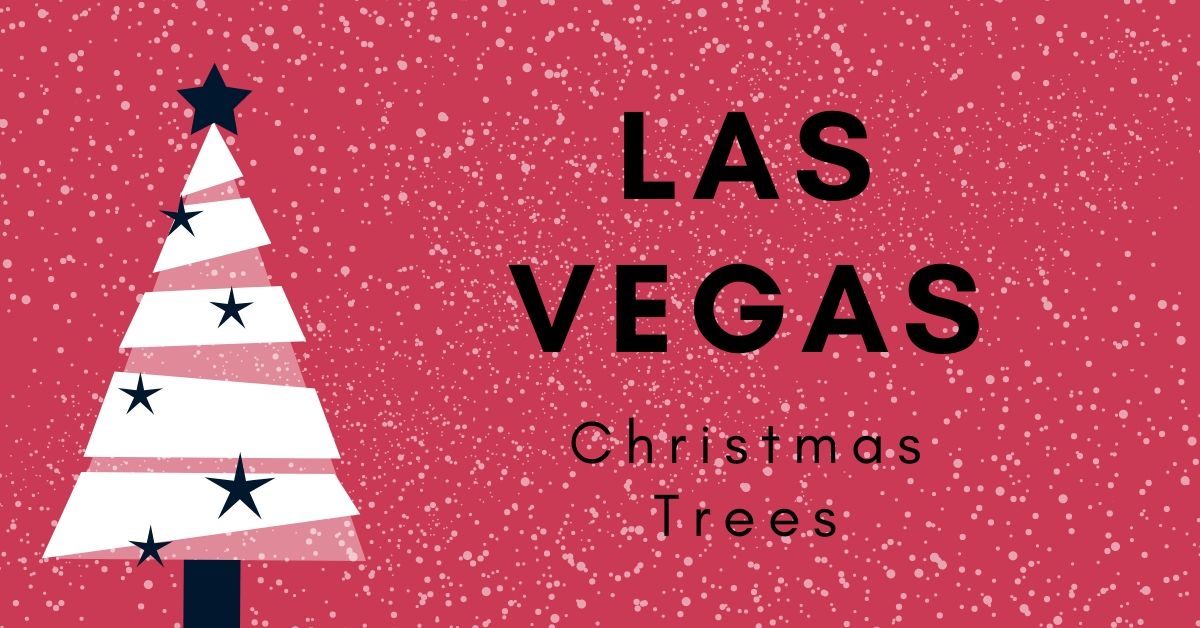 Moon Valley Nurseries Christmas Trees South Las Vegas
Address: 9040 S Eastern Ave, Las Vegas, NV 89123
Hours: Opens 9AM | Closes 9 PM
Phone: (702) 358-0877
---
Rudolph's Christmas Trees
Address:510 S. Rampart Blvd #A, Las Vegas, NV 89145
Hours: Opens 10AM | Closes 9 PM
Phone:(702) 664-8110
---
Star Nursery Christmas Tree Farm
Address: 7330 W Cheyenne Ave, Las Vegas, NV 89129
Hours: Opens 7AM | Closes 5 pm
Phone: (702) 253-7827
---
Moon Valley Nurseries Christmas Trees Northwest Las Vegas
Address: 9040 S Eastern Ave, Las Vegas, NV 89123
Hours: Opens 9AM | Closes 9 PM
Phone: (702) 358-0877
---
McKee Ranch
Address: 8982 Dean Martin Dr. Las Vegas, NV 89139
Hours: Opens 9 AM | Closes 9 PM
Phone: (702) 361-9606
---
Garden Center at The Home Depot
Located in: The Home Depot
Address: 1401 S Lamb Blvd, Las Vegas, NV 89104
Hours: Opens 6 AM | Closes 10 PM
Phone: (702) 641-9600
---
Walmart Garden Center
Located in: Walmart Supercenter
Address: 1807 W Craig Rd, North Las Vegas, NV 89032
Hours: Opens 6 AM | Closes 12 AM
Phone: (702) 633-6521
Kinds of Christmas trees
Douglas fir
Douglas fir is a pyramidal shaped tree with dense, soft, shiny needles that are light green in color. It is one of the most popular Christmas trees because of its fragrance and favorability to budget-conscious customers. The branches are less stiff and that makes it easy for most decorations with different kinds of ornaments.
The needles can grow to a length of 1.5 inches. They also extend proportionately around the branches and when crushed they release a fresh admirable fragrance.
The Douglas fir is most preferred for family decorations for its medium size gives room for most ornaments.
---
Balsam fir
Balsam fir is conical in shape and has green leaves that are needle-like. They are known for having shining silver and dark green shades. These are commonly used in making Christmas wreaths and bouquets. The needles are long-lasting and long enough to support tree ornaments. Due to its aromatic fragrance, it is often used for stuffing pine pillows and sachet. It also grows into medium size and therefore, it's a good choice for home and family.
---
Fraser fir
Fraser fir is a u-shaped tree. The leaves curl upward forming a u-shape. Its needles are blue-green in appearance and their retention capacity is good. They have a very great scent from its fresh needle-like leaves. The branches are strong to hold on to heavier ornaments and other decorations of choice. In addition to all its characteristics, Fraser fir is one of the most popular Christmas trees thus highly favored for home and family celebrations.
---
Noble fir
Noble fir is a tall, beautifully symmetrical Christmas tree with needles that curve upwards exposing its branches. This characteristic makes the Noble fir popular for hanging ornaments. The needles are roughly an inch long. It's a long-lasting tree. They are often used in Christmas wreaths and garlands. Noble fir is slender, and this makes it better for small spaces.
---
Grand fir
Generally, the Grand fir has a dark green pigmentation with needles that are almost an inch long. The bark has a soft touch and feeble branches. This makes it less common for holding heavy ornaments and decorations. Its glossy needles are displayed in two distinctive rows that are white at the top which gives it popularity. In addition to that, it is one of the tallest Christmas firs, and its height gives room for more ornaments for decorations.
---
Colorado Blue Spruce
Colorado Blue Spruce is a blue hue pyramidal shaded tree that rarely shades its needles. The needles are sharp, have good retention and tend to curve upwards. They are waxy grey-blue in pigmentation and this results in it being loved by many. The bad news is that the crushed needles don't smell great. The branches are stiff thus enabling users to put on them heavier ornaments. It is said to be the 'perfect Christmas tree' because of the dense attractive foliage that grows in a good symmetrical form.
---
Scotch pine
Scotch pine is another common Christmas tree that has burly branches. They favor the holding of both heavy and light ornaments. The needles are characterized by excellent long-term retention capability that withstands throughout its life span. They have a dark green pigmentation that grows into fascicles and form beautiful foliage.
---
Virginia pine
The Virginia pine is a short dense Christmas tree that has beautiful foliage with twisted needle-like leaves that grow in twos. The branches are short and strong. They easily hold on to heavy and light ornaments of all kinds. The dense foliage can be trimmed to any desired shape of the consumer. It is a popular tree because of its short height with woody branches.
---
How Long Will a Christmas Tree Last?
As a good environment and proper hygiene are essential to a good healthy human body so is to the general maintenance of a Christmas tree.
Generally, a freshly cut down Christmas tree will last four to five weeks if taken good care of. If a tree is purchased at the beginning of the month of December, it is likely to remain healthy throughout the season.
However, the lasting period depends on the type of the tree and the care there after. Proper care will help the tree retain its evergreen pigmentation and enables it to release a beautiful fragrance. The needles will fall off less when kept fresh. The tree will maintain a lovely outlook throughout the usage period. Good maintenance will prevent the tree from drying up and thus less prone to fire hazards.
Choose a Fresh Tree: Feel the flexibility of the needle by softly and carefully rubbing one's hand over them. They shouldn't fall off or feel brittle. One can also lift the tree slightly then drop it firmly and this shouldn't result in a fall of needles if the tree is fresh.
Trim the Trunk: The tree vendor should have trimmed it across the trunk to enable suction of water.
Keep it Watered: After the careful selection of a Christmas tree, it is necessary to always keep the trimmed part underwater. Check the levels from time to time.
Keep it away from any source of heat. Heat contributes to its drying up. If necessary, it is advised to use other humid regulators in the house.
Who delivers Christmas trees?
Rudolph's Christmas Trees
Star Nursery Christmas Tree Farm
Moon Valley Nurseries Christmas Trees South Las Vegas
Walmart Garden Center
Moon Valley Nurseries Christmas Trees Northwest Las Vegas
Garden Center at The Home Depot
McKee Ranch
Things To Do For Christmas
October 2023
M
T
W
T
F
S
S
1
2
3
4
5
6
7
8
9
10
11
12
13
14
15
16
17
18
19
20
21
22
23
24
25
26
27
28
29
30
31