Lori Ballen, the owner of this website, benefits from purchases made through her affiliate links.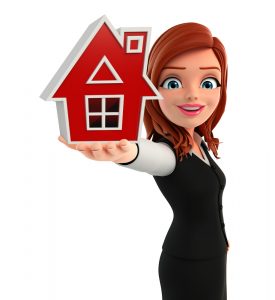 In an effort to help the state of Nevada recruit and retain teachers, the Nevada Housing Division has introduced the Home is Possible for Teachers program, offering K-12 teachers in Nevada a one-time bonus of $10,000 towards the purchase of a new home.
In part, this program is intended to address Nevada's teacher shortage by attracting, recruiting, and retaining K-12 teachers. Better educators mean better education for Nevada's youth and support an overall higher quality of life for all Nevada residents.
If you currently teach in Nevada, or are coming here to teach,  you should consider this program. It is designed to support and enable your dreams of homeownership. If you live and teach elsewhere and are considering a move to Nevada, the Home is Possible for Teachers Program is designed to make Nevada an attractive place to live and work. This program is certainly worth considering if you aspire towards owning a home.
What Are Some of the Benefits of Home is Possible for Teachers Program?
The HIP for Teachers program is a state-wide initiative.
It offers a $10,000 bonus to be used towards a down payment and closing costs on a home.
It is forgivable after five years, provided that the teacher remains in the home.
There is not first-time homebuyer requirement, as there is with some other government programs.
It offers a fixed, below-market interest rate on the home loan.
It can be combined with the MMC, or Mortgage Credit Certificate, program. The MMC allows income tax savings of up to 30% of interest paid on a home loan every year.
Who Qualifies for the Home Is Possible for Teachers Program in Nevada?
Licensed, full-time K-12 teachers in Nevada qualify.
The home price must be below $400,000.
Applicants must have a minimum credit score of 660.
Applicants must have a qualifying income of below $95,500.
The teacher must live in the home as his or her primary residence.
A homebuyer's education course is required.
Standard underwriting requirements must be met.
The program is compatible with government-issued loans only, not conventional loans.
There is a one-time fee of $675.
Funding for the Home is Possible for Teachers program is available to 300 teachers in Nevada, on a first come, first served basis.
This program is highly attractive for a number of reasons. A $10,000 grant, forgivable after only five years is a way to make dreams of homeownership possible for Nevada's educators. If you are wondering, "Where's the catch?" the answer is that there really isn't one, aside from making the home your primary residence for five years. There are only 300 grants available, however, so if you are interested, you should contact Lori Ballen Team to begin your process.
Click on the price or feature of the Real Estate You would like to see. You'll be taken to a page of MLS listings just as you requested. When you see something you like, Call 1-800-805-8354.
Look at the Real Estate Just Listed in Las Vegas