Lori Ballen, the owner of this website, benefits from purchases made through her affiliate links.
Are you looking for great food to enjoy without leaving the comfort of your own home? Here's a look at some of the best meal delivery and meal prep services available right now in the Las Vegas area.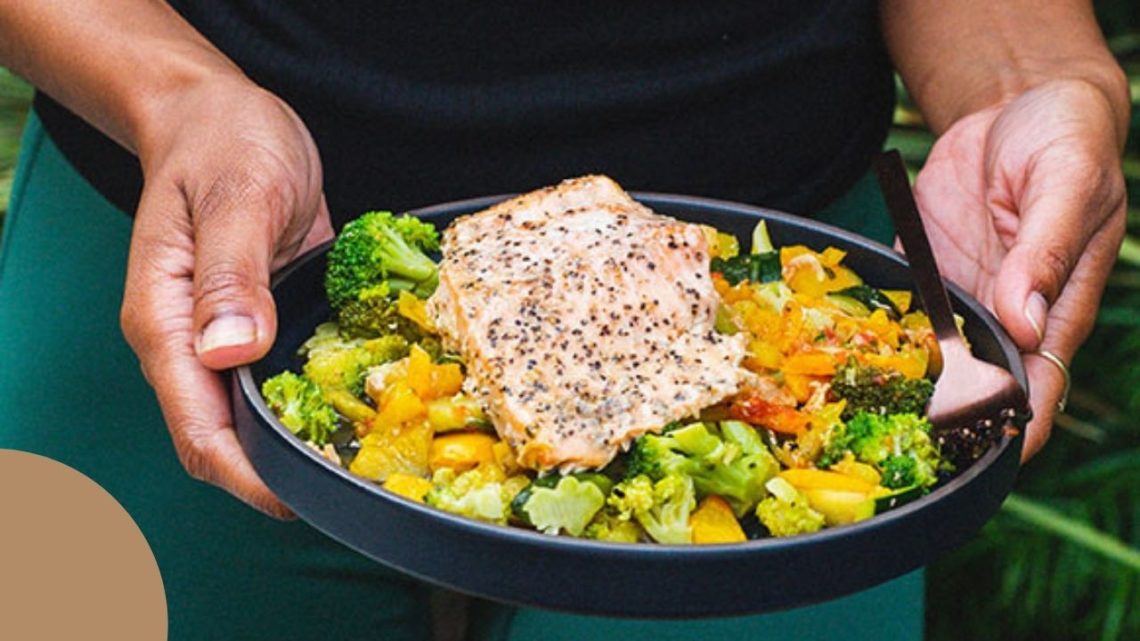 Fresh n' Lean
Chef-prepared meals delivered to your door are the specialty of Fresh n' Lean, which offers a range of healthy meal plans that are nutrient-dense, gluten-free, and never frozen.
Subscribers can choose between plans that feature everything from high-protein dishes (think fresh fish and other lean meats) and keto-friendly choices (extremely low carb) to meals perfect for the paleo crowd (grass-fed beef, please!).
There are also standard vegan options. You can customize orders a la carte and choose five- and seven-day plans, ranging from $7.93 a meal ($166.53 a week) to $9.72 a meal ($204.05 a week).
Promising review: "The food is fantastic. It's filling, flavorful, and varied enough to keep things plenty interesting."
Foodie Fit
Based in Vegas, Foodie Fit reflects the fitness goals of its local customers, offering both delivery and pick-up options around town. The biggest benefit, though, is its varied menu.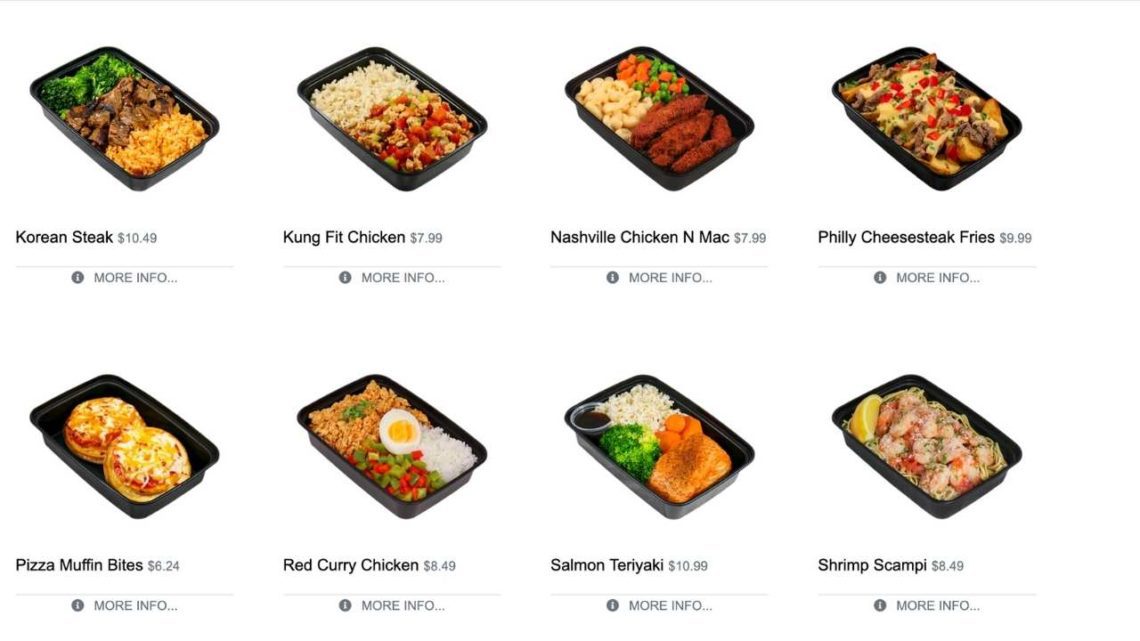 Customers can pick from the cleverly named Kung fit chicken ($7.99) and Nashville chicken n mac ($7.99) to red curry chicken and shrimp scampi ($8.99 each). There's even dessert; the banana chocolate muffins ($5.99) look unique and mouth-watering.
For those in the middle of a fitness journey, Foodie Fit also offerings a range of diet beverages, including Iconic protein shakes ($3.99) and Celsius energy drinks ($2.49). For vegetarians, your go-to will soon become the fresh veggies by the pound option ($5.99).
Foodie Fit is perfect for those who love the idea of a meal delivery service but don't want to be limited by set daily meal plans. Here, you can choose a different dish each day.
Promising review: "This place is great! The meals are healthy and tasty. They are perfect for people who have a busy schedule like myself."
702 Prep
Launched in Las Vegas in 2017 by Chef Rob (yes, you can call him "Chef Rob") and Noah Carter, 702 Prep is dedicated to crafting healthy meals with balanced nutrition, specializing in using lean cuts of protein and fresh seafood.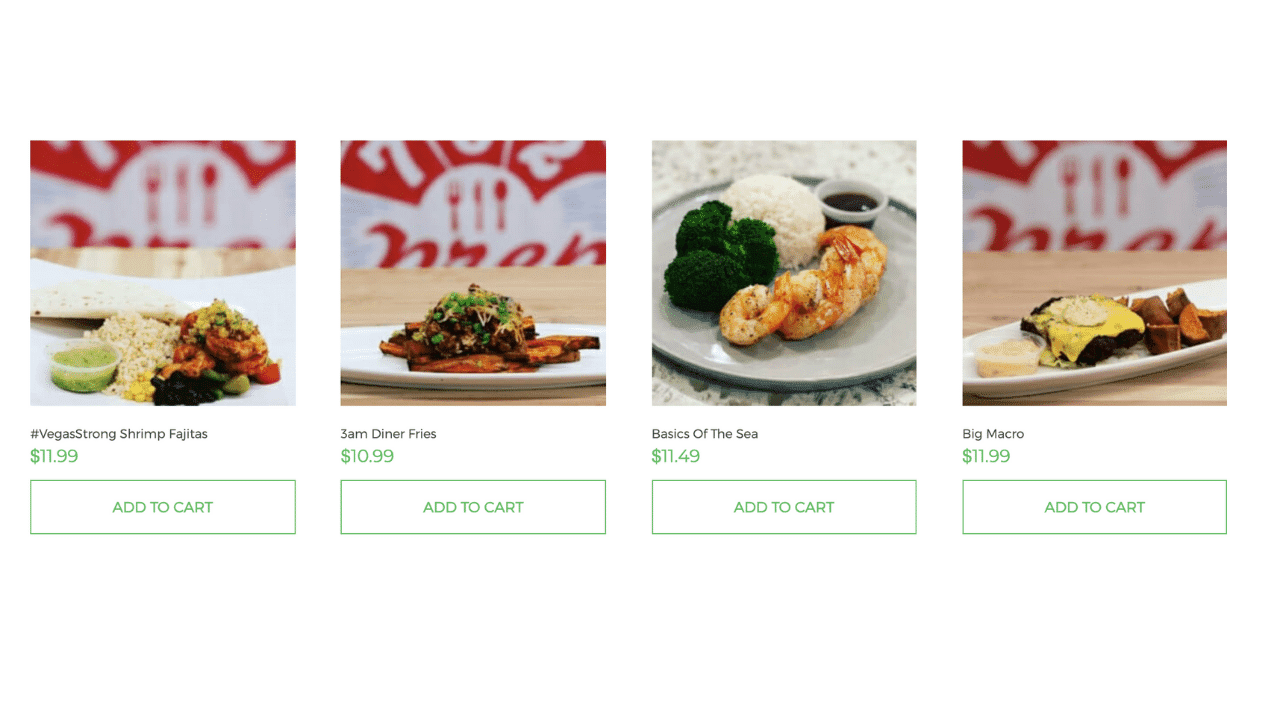 Their online menu is comprehensive and easy-to-use, broken down into categories including protein entrée, gluten-free, low carb, and even "most loved."
Everything here looks simply delicious and bursting with Vegas pride, like the #VegasStrong shrimp fajitas ($11.99) and the true-to-its name Worth Every Penne ($10.99).
Among the "most loved" items, we're dying to try the cider glazed meatloaf ($11.49), the kimchi salmon fried rice ($12.49), and — for our cheat days — the chocolate peanut butter protein balls (5.99).
Every dish option feels both creative and familiar, and you have the option of getting recommendations based on your fitness goals, including whether you're looking to lose weight, build muscle, or maintain balance.
Promising review: "Chef Rob is amazing. Everything tastes great even after reheating. There isn't a meal I haven't enjoyed."
Meal Prep Las Vegas
Specializing in high-protein yet family-friendly meals, Meal Prep Las Vegas creates homemade dishes that are always non-GMO, organic, and preservative-free.
Delivered weekly on Mondays at home or at work, Meal Prep options include Cajun white fish ($8.99-$10.99) and grilled chicken Caesar salad ($6.99-$8.99) to egg bites ($6.99_ and even homemade sourdough bread ($9.99-$23.99).
MPLV owner and CEO Erika Hommel is also someone worth supporting. A former fitness competitor, Hommel has lived in Boulder City, Nev., and Las Vegas for 20 years and is currently pursuing a nursing degree.
Promising review: "Erika at Meal Prep Las Vegas has saved my health! I've lost 10lbs just eating her healthy prepared meals, and they eliminated the stress of having to figure out what to eat or how to set aside time to make it."
Fit Meals 4U
One thing's guaranteed: You won't get bored with Fit Meals 4U.
The Vegas-based business, which opened in 2016, offers both same-day and custom meals, paleo and vegan meals, preset meals, and snacks — all either organic or non-organic. Even bulk ordering is available.
Owner Joe has been in the fitness industry for 25 years, and his menu reflects that. For custom meals, you can pick a protein, a salad, and any healthy side you'd like (prices vary).
Same-deal meals also offer ample variety, including longtime staples like chicken and baked sweet potatoes ($11) as well as surprise offerings, like the bison and penne pasta ($14).
Snacks include high protein muffins and even cheesecake (yes, you read that right). And the easy "re-order" website option makes keeping track of your favorite meals easy as pie. Or should we say, easy as cheesecake?
Promising review: "We have been ordering these meals for the last two weeks, and every meal has been fresh, filling, and tasty! I thought that prepped meals would be bland and lack flavor, but I was wrong!!! Fit meals has made eating easy!!"
Body Fit Meal Prep
Body Fit Meal Prep's slogan is "Eat Healthy Today Feel Better Tomorrow," and its collection of simple, but hearty and healthy meals back that up.
Lean custom meals start at $8.50, with gain custom meals starting at just $1 more. The signature dishes are eclectic, including carne asada street tacos ($9.99), chipotle shrimp ($11.99), and kung pao chicken ($9.99). The salads look delicious and we love the breakfast options, too, especially the omelet plate ($10.99).
The company also offers three different meals by the pound options: protein (from $11.99/pound), vegetables (from $8.99/pound), and carbohydrates (from $5.99/pound).
Promising review: Body Fit has seven reviews on Google. All are five stars.
Chef Matt's Meals
Chef Matthew Riddle, who was raised in Las Vegas, has been in the culinary industry for 17 years, including stints as sous chef and executive chef at many popular Vegas Strip properties. He founded his meal prep company in 2016.
What can you expect from Chef Matt? More than 80 menu items with meals at 600 calories or less. Five-day meal prep (that's 10 meals total) is $100, with six meals going for $60 and 12 meals at $120 (there's also a 12-meal vegetarian option, along with low-carb and Keto-friendly dishes). The fare is standard yet delicious: lean meats, plentiful veggies, and good carbs.
And if you love Chef Matt's goods, he also offers four-hour catering services with pricing starting at $10 per person.
Promising review: "All the food is so delicious. The meals vary so I don't get bored. The meals are filling and satiating with no food coma feeling after, just normal energy."
Diced Kitchen
Delivering Mondays and Wednesdays, Diced Kitchen also has a physical market for those who prefer a quick stop on the way to or from home. Diced is particularly devoted to using local and sustainable ingredients.
Variety is key here, as new menus are created frequently. A recent menu was particularly impressive, including New Orleans shrimp and grits ($10.50), orange chicken chow mein ($11.00), and a banana split parfait ($8).
Diced has a full range of breakfast, lunch, and dinner options, as well as seafood and snack options. The bulk ordering menu is very complete and includes 20 blackened shrimp ($17.50), wild-caught cod fillets ($15), and jasmine rice ($9). If you're looking for dishes beyond the traditional meal-prep fare, Diced Kitchen is for you.
Promising review: "If you are looking for prepped meals that are way above average, this is the place!"