Lori Ballen, the owner of this website, benefits from purchases made through her affiliate links.
Though title insurance is often issued repeatedly as a property changes ownership, it is always crucial for each new buyer to carefully read the title commitment documents.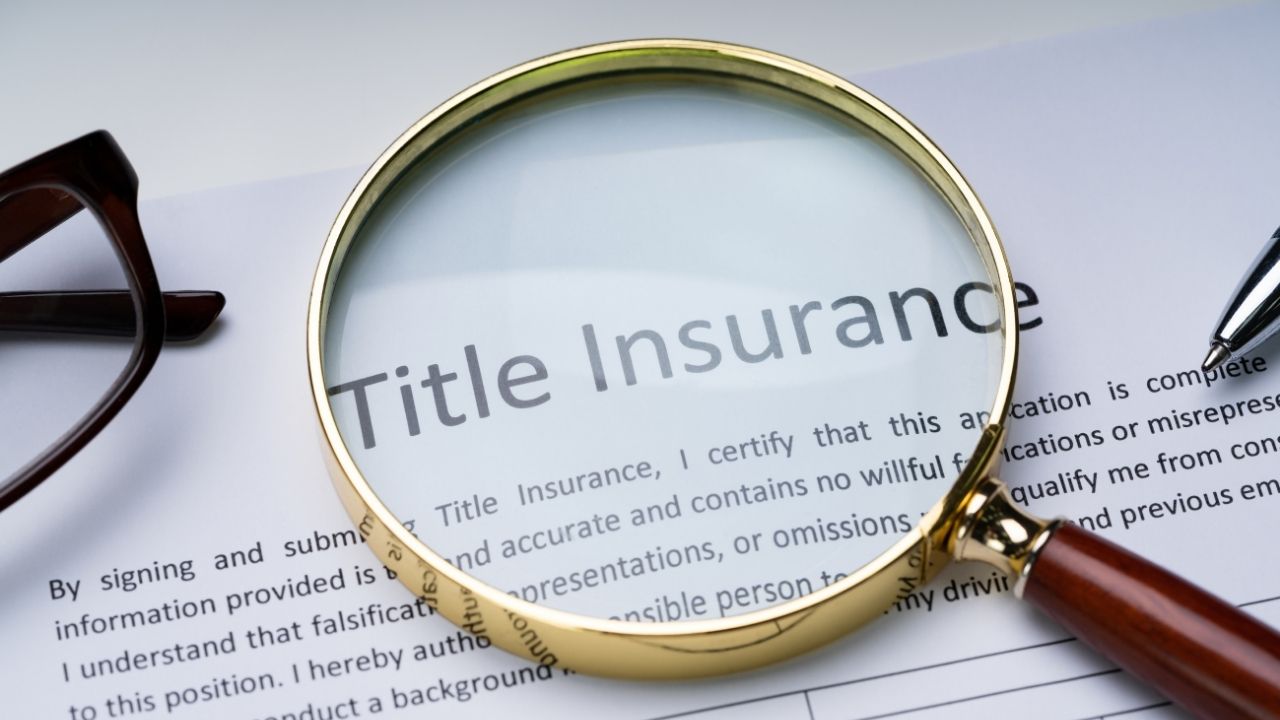 Also called a title insurance commitment, the title binder is a document presented to a homebuyer before closing.
Usually, this document is presented to the buyer as early in the closing process as possible, as it has essential information about the ownership and usage of the property.
It is critical to remember that this document is not just a formality to place on the pile of closing papers.
The title insurance binder is a written commitment by the title insurer to provide a title insurance policy to the buyer after closing. It does not come without some requirements and exclusions to coverage, however. To understand the importance and scope of title insurance and the process to bind the insurer, some basics about title insurance are of value.
What is Title Insurance and What Does it Cover?
Just as you insure a home against damage or catastrophe, title insurance insures the ownership and title to the property.
It covers the buyer/owner for threats against proper title and ownership that may surface after the purchase closing. Should such a covered threat surface, the title insurance provider will defend against the threat or compensate the owner for their loss.
What kind of threats or defects in a title could surface?
• Restrictive covenants limiting the use of the property that were not disclosed.
• Document(s) that affect title but were not properly executed, witnessed, notarized, signed, or delivered.
• Easements that were not disclosed or adequately recorded.
• Undisclosed limitations or exclusions to owner access to the property.
• Undiscovered claims of ownership by third parties, mostly undisclosed heirs.
• Failure of any party to authorize a conveyance or transfer of the property.
• Documents that are not valid because they were forged or fraud, duress, incompetency, or impersonation were involved.
• If an invalid power of attorney was involved in an executed document.
• Improper execution or filing of a document in the public records.
• If there is a document or claim from a previous improper disclosure.
The transfer of ownership of a property and the many events that can impact ownership make the possible list of defects quite long. Title insurance is designed to protect owners from many threats.
What Does a Title Insurance Policy NOT Cover?
There are certain conditions, actions, or claims that are excluded from title insurance coverage. They include, but are not limited to:
• If defects are created after the policy is issued, they are not covered; only those made before the policy issue are covered.
• If the buyer/owner creates or causes a defect, it will not be covered.
• Many taxes or assessments that are legally applied.
• If the buyer/owner defaults on the mortgage, it will not be covered.
• If the buyer/owner does not abide by restrictions or covenants recorded as of the date of coverage, it will not be covered.
• If the property is condemned and the condemnation notice did not appear in the public record before the coverage date.
• Claims not of record by others and related to rights due to a nearby or adjacent body of water, river, lake, or water flowing through the property.
• All restrictions or covenants associated with the use of the property that are correctly recorded at the time of coverage will not be covered, as well as violations of those covenants.
• Violations of building or zoning ordinances.
• Valid homestead, survivorship, or community property rights claims.
• Encroachments on a survey or improvement location report that are not corrected by the date of closing and coverage. An example could be an old fence line encroaching into the property line. It should be removed before closing to not appear as an exclusion.
Other issues or claims can crop up after an ownership transfer, and each will require an examination to determine if covered by title insurance.
Requirements in a Title Insurance Commitment
There is a section in the title insurance binder that lists the insurer's requirements to issue the policy. The title insurance company is committing to issuing the policy, but only if the requirements or conditions are met. Common requirements include:
• Payoff of current mortgages or loans secured by the property.
• Quitclaim deeds from the previous spouse or others who may assert later claims on the property.
• Paying or satisfying any liens against the property, such as mechanic liens for repairs, etc.
There could be other requirements, usually standard and not anything that can kill a deal. The title insurance company is attempting to clean up the property history and avoid potential future claims.
Exclusions in the Title Insurance Binder
Another section of the binder will list and detail the items that will not be covered. They would include any recorded defects or claims that cannot be removed.
An example may be a permanent easement for utility access or other valid reason.
Another common exception item is for any recorded homeowner association or other restrictions or covenants.
They run with the property and usually cannot be removed or changed. Any noted possible defect found in the title search will show up as excluded from title insurance coverage.
It is normal, but only in reading the document can the buyer determine if the exclusion is of importance to them.
Read the Title Insurance Binder and Ask Questions
With a title search going back in the history of ownership, possibly back to original land grants for large areas, some odd deed or other restrictions may show up in a title insurance binder.
Especially when a property has changed ownership over the years, these issues will have been a part of previous binders and possibly excluded from coverage in all of them.
The buyer should read the document and ask questions, possibly consulting an attorney, if an exclusion or other issue is of concern.
An example of due diligence would be the mention of HOA, homeowner association, or condominium covenants and restrictions.
If they are mentioned, those documents as recorded should be presented along with the binder. The buyer should read them to be sure that there are not legally binding restrictions on the use of the property that would be a problem. Examples could include:
• Restrictions on what the homeowner can construct in their yard or on the lot, such as porches, decks, or storage buildings.
• Restricting what can be temporarily or permanently parked in a driveway or visible from the street, such as parking a boat and trailer or recreational vehicle.
• Restricting property additions or restrictive setbacks that would make adding space to the home impossible.
• Height or other restrictions that may preclude the intent to install a radio or other antennas.
These are just examples of the types of restrictions and covenants that could limit the buyer's enjoyment or property use.
Though title insurance is often issued repeatedly as a property changes ownership, it is always crucial for each new buyer to carefully read the title commitment documents.