Lori Ballen, the owner of this website, benefits from purchases made through her affiliate links.
The Vistas Neighborhoods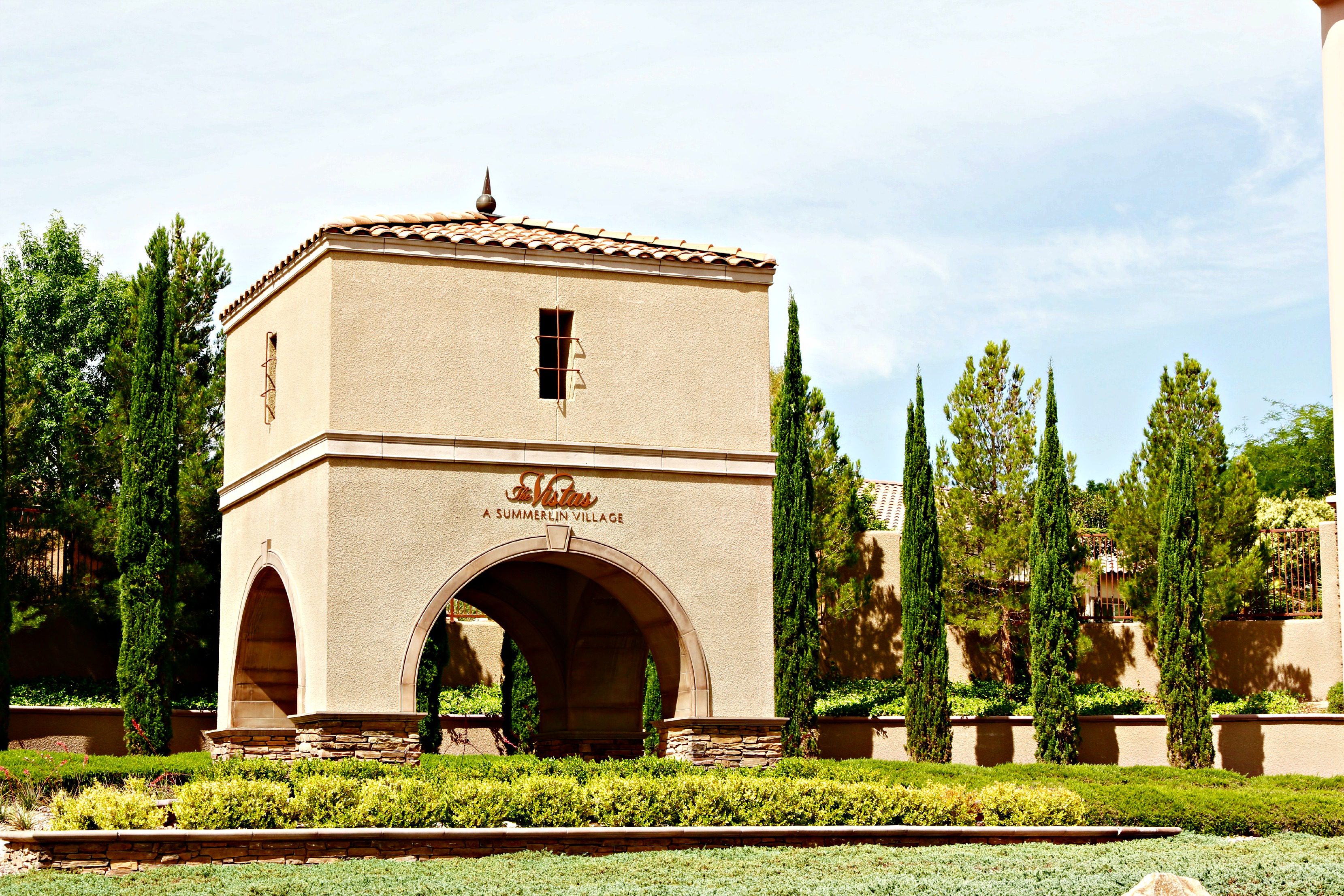 The Vistas is home to The Vistas community park which features 24.3 acres of lighted football and baseball fields, tennis and basketball courts that are lighted as well as group picnic and children's play areas.
The Vistas also has two 7 acre parks called North Tower Park and South Tower Park where residents will enjoy children's play areas and open fields.
Each park features a 48-foot clock tower, landmarks of Summerlin. In The Vistas, You'll find Linda Givens elementary school, a public school as well as Vista Commons. Vista Commons is a 13 acre 100,000+ square foot shopping center.
The Vistas was developed in 2000 and is one of the villages with the highest resale movement in Summerlin.
The Vistas has amazing views of the Spring Mountains and the Valley.  And, as with all Villages in Summerlin, there are large community parks and an extensive trail system.
All homes in The Vistas are resale, but some of the later developments have a greater architectural variety of European influenced homes as well as varied colors.
The Vistas has homes for every lifestyle. Whether you want a condo or you want a single family home, the Vistas may be exactly what you are looking for.
The Vistas Schools
Phone Number: (702) 799-1430
Location: 333 S Pavilion Center Dr, Las Vegas, NV 89144
Phone: (702) 799-1450