Lori Ballen, the owner of this website, benefits from purchases made through her affiliate links.
Las Vegas is world-famous for shows, casinos, and hotels. It can be overwhelming for first-time and repeat visitors because there is so much to see and do. And if you are a resident of this renowned city, then you can enjoy yourself because of the resident discounts offered in every category ranging from dining, attractions, hotels to casinos and shows.
Due to the Pandemic, some shows are still not yet back on. Discounted tickets were removed and are now being re-added where applicable.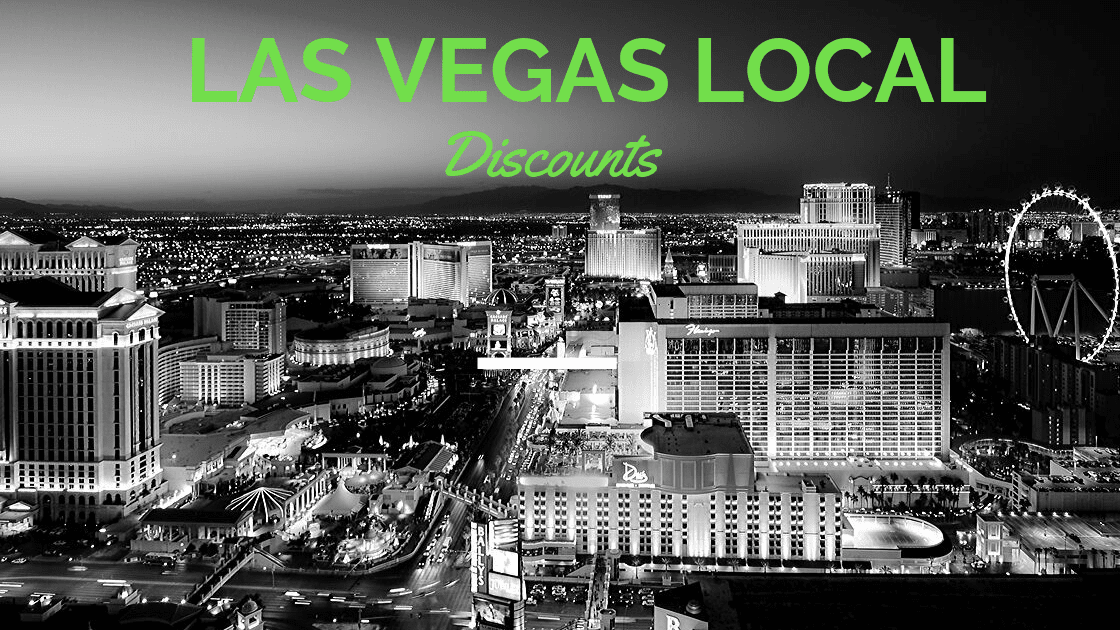 Ensure that you carry your driver's license anywhere you go while in Las Vegas because it could help you save some money while merrymaking to the fullest. We have come up with a detailed list showing you the things that you can do in Las Vegas and get a discount as a resident.
1. High Roller at the LINQ
Want to have an experience of riding on the world's largest observation wheel, High Roller? Every Tuesday Locals get a 50 percent off on the High Roller tickets at the LINQ.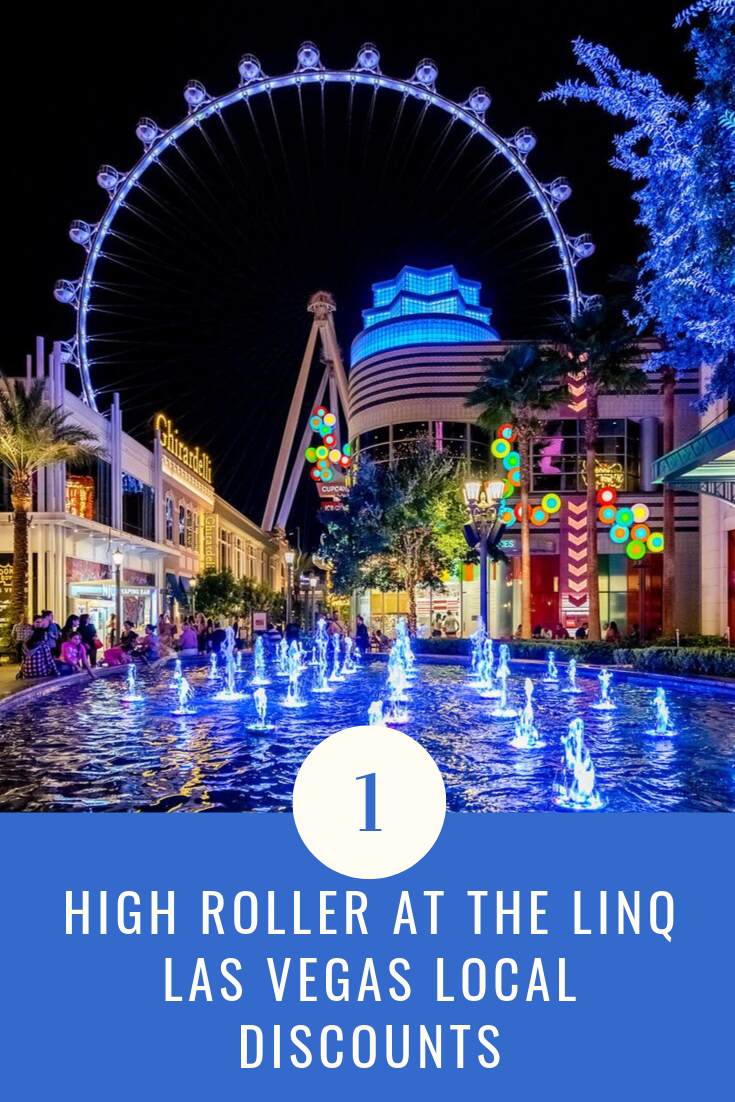 Moreover, if you are resident of Clark County, then you can get one High Roller ticket at a discount of more than half the ticket price anytime with your local ID.
Another reason why you should come to the High Roller with your family is that children that are 12 and under get a free ride.
2. JabbaWockeeZ: Discount Ticket
Are you a fan of dance?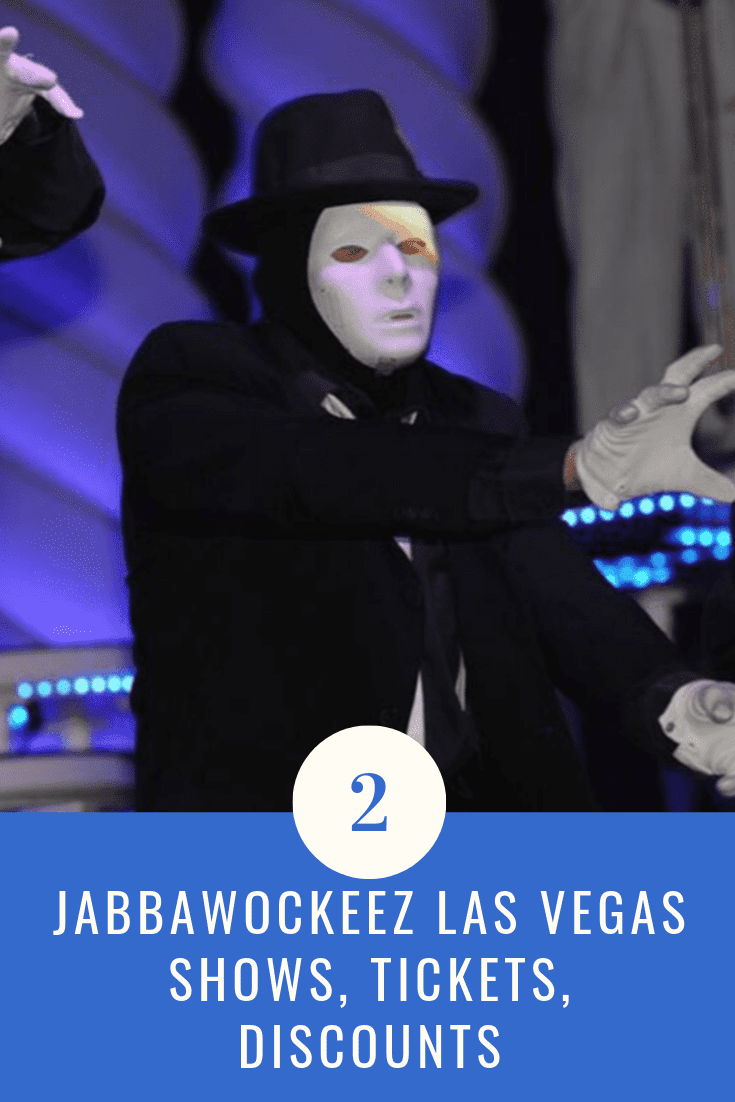 Then JabbaWockeeZ: will make you happy and engaged. Jabbawockeez is a modern dance that is accompanied by thrilling hip-hop music that is influenced by choreography and other special effects.
It has been voted as the Best Family Show and Best All Ages Show consistently for three years. You really cannot miss this show because residents are given discounts from time to time. You may also get preferred seating too. Call ahead to the box office to inquire.
You can also use your M Life card and trade points for tickets.
Get 2.5% cash back with Rakuten
3. Cirque du Soleil Shows
Attending the Cirque Du Soleil Show is one of the things that you must do in Las Vegas. These Shows feature terrific entertainment acts such as street performances, thrilling circus acts and acrobatics that prove that Las Vegas is a World-Class Entertainment Destination.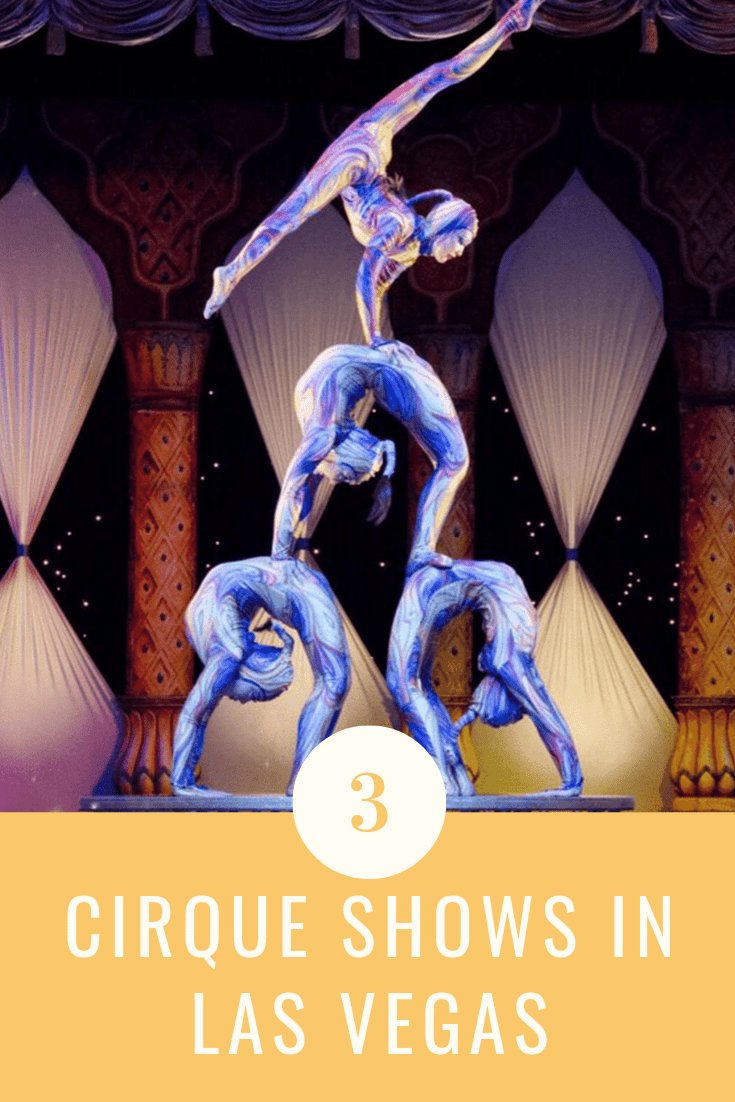 A Cirque show is mind-blowing and full of imagery, music, and stunts. Moreover, these shows are performed in custom-designed theatres that are just made to make them magical and stunning.
If you are a local of Las Vegas, then you are lucky because Cirque du Soleil offers discounts to locals regularly.
You will never stop going back to those shows after your first encounter.
You can check which of the Cirque shows offer the "neighbor: discount here.
4. Shark Reef at Mandalay Bay
The shark reef offers over 1200 types of endangered species of fish, reptiles, and sharks. At the shark reef, you will enjoy a closer look of up to 100 sharks as you walk through two underwater tunnels.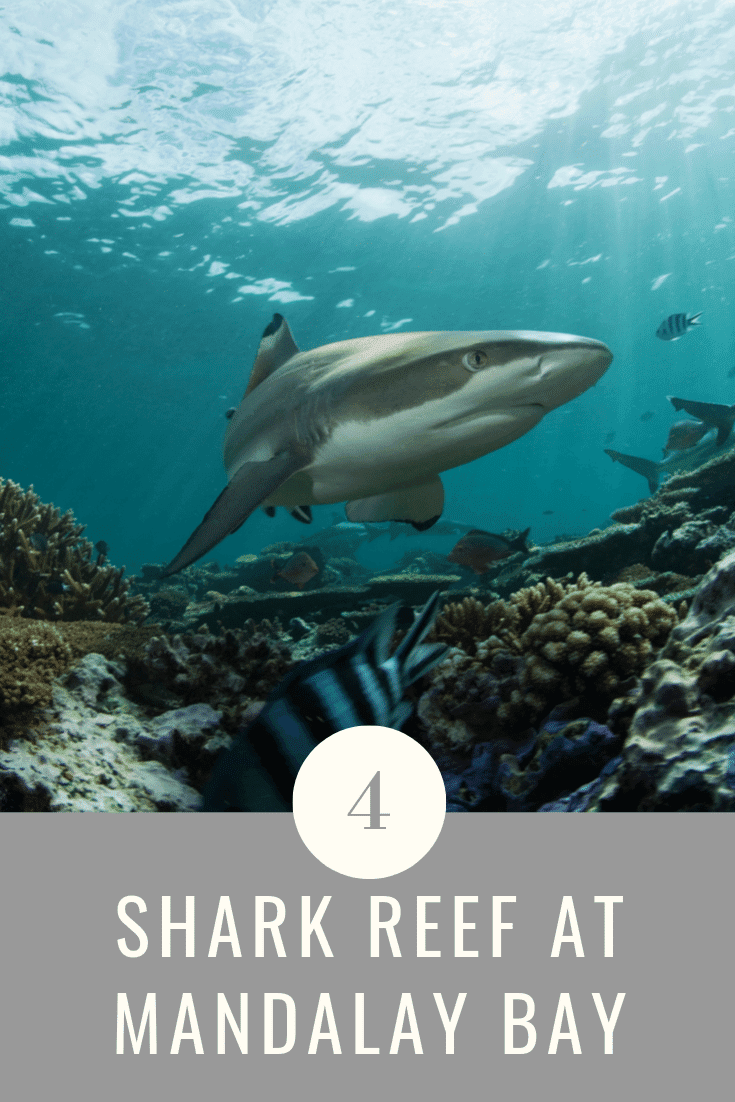 If you are a lover of sea animals, then this could be the best place to visit in Las Vegas even though you are in the middle of the Desert.
The Shark reef is usually allowed at a specific price to non-local residents of all ages. However, locals of any age can get a discount of up to 6 dollars to spend time with sharks.
5. Absinthe Las Vegas Show
The Absinthe Show features amazing acrobatic acts by acrobats from across the globe. These acrobatic acts include trapeze, gymnastics, and roller skating tactics. In between the actions, hosts crack great jokes that are sexual, making Absinthe Show a no-go zone for kids.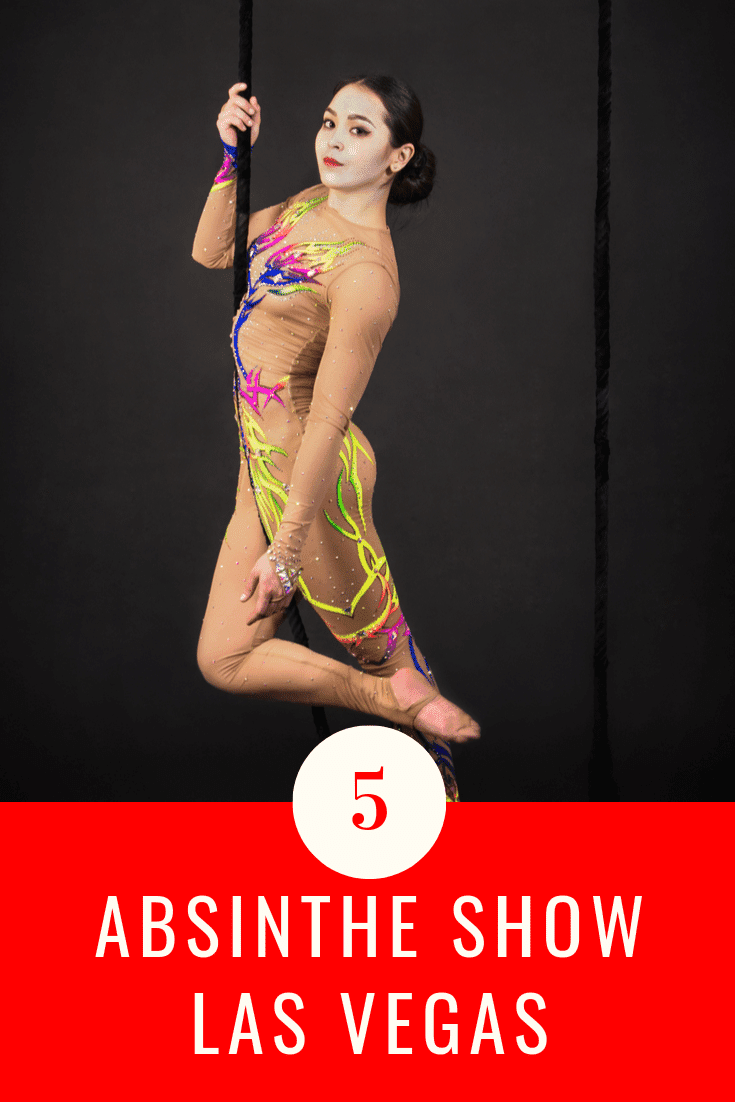 Moreover, instead of the usual circus stage, this show happens in a giant circus tent.
This allows you to feel closer to the performance.
The locals get 25 percent off for admission tickets to the Absinthe Show. The Absinthe Show is located at the Caesars Palace.
Book through Tickemaster: $20 off Valid on "Reserve" Category Tickets Only: Offer Code: ABLOCAL
6. Blue Man Group
The Blue Man Group Las Vegas is an energetic and mesmerizing performance that happens twice every night at the Luxor Hotel Las Vegas. The Blue Man Group consists of three men who are covered in shiny cobalt blue paint.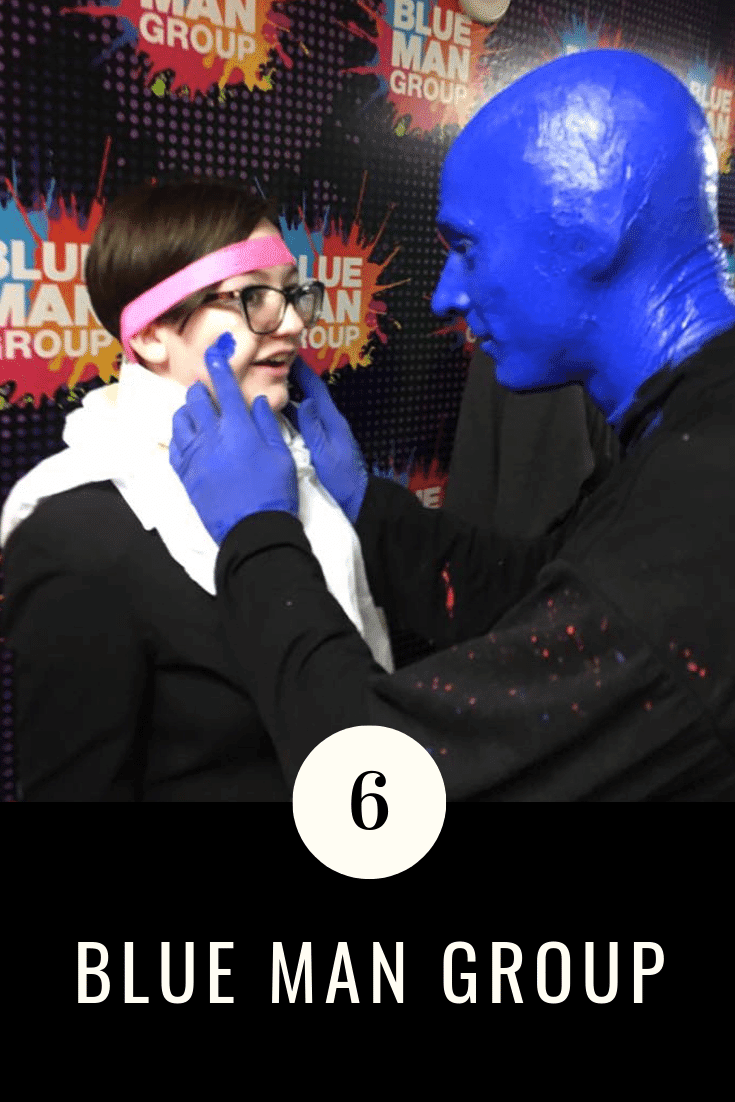 They entertain the crowd using light, drums, and movement. You will be terrified and amazed at the same time by their performance.
Residents get 50 percent discount on their tickets to watch the Blue Man Group performance that takes 105 minutes. [You must purchase this specific ticket].
Get Tickets Online | More Ticket Options
7. Adventuredome
Adventuredome is the largest theme park in America. Hotelonline.com also ranks it among the top 30 indoor amusement parks in the world.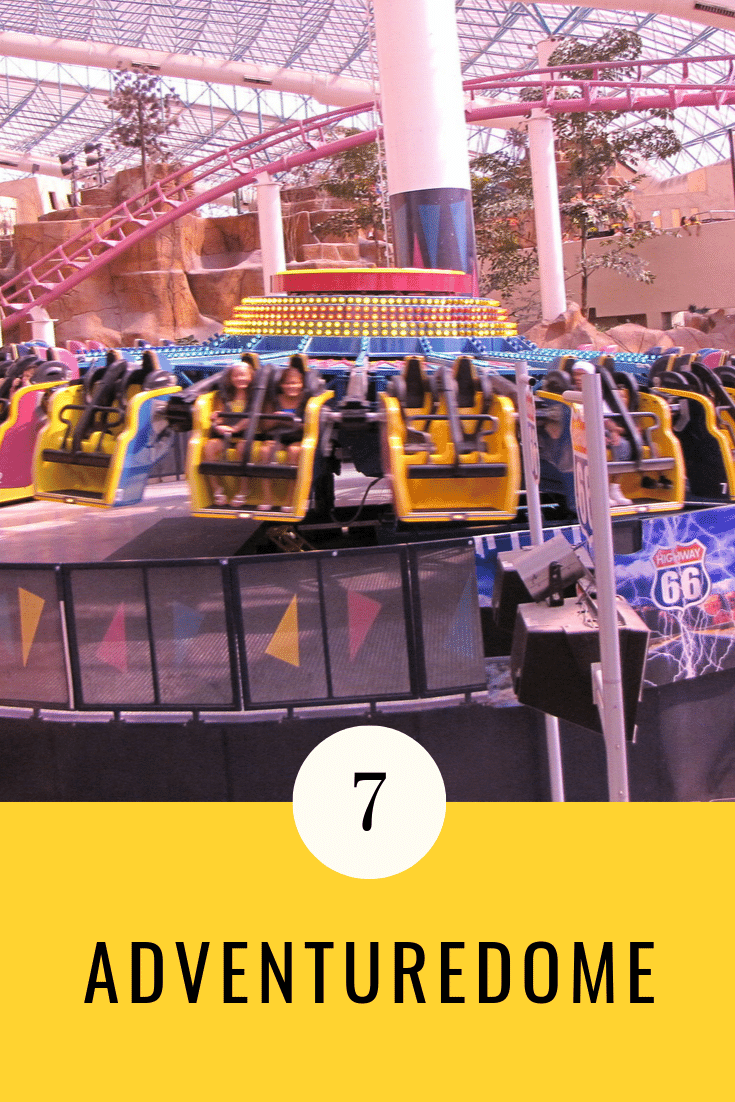 Get your adrenalin rushing by engaging in activities such as rock climbing, going on 25 different types of rides and bungee jumping.
You can also play tamer activities such as miniature golf.
Show your Nevada ID at the ticket booth and get a discount of up to 2 dollars.
8. Eiffel Tower Experience at Paris Las Vegas
Eiffel Tower Experience at Paris Las Vegas is a 46 stories building that offers a 360-degree observation deck at the top.
This allows you to view Las Vegas from the above. It also contains the Eiffel Tower Restaurant on the 11th floor that provides a romantic dinner experience.
If you are local, you eligible for two-for-one tickets at this magnificent tower. If you intend to have lunch and dinner with your lover the restaurant, then you will get a discount of 5 dollars at the Burger Brasserie with your Local ID.
9. Tournament of Kings
Tournament of Kings is a medieval-themed show that takes place at the Excalibur hotel in Las Vegas. One exciting thing about this show is that every person who attends must eat dinner with their hands. If you do not want to eat the meals, then you can buy a cheaper ticket that doesn't include the three-course meals. This show is perfect for children to live in history while having fun in the process.
Locals enjoy this show at Excalibur with a 20 percent discount on their tickets. Local adults also get buy-one-get-one tickets to attend the Thunder from Down Under show at Excalibur Hotel.
10. The Mob Museum
At a discount of 10 dollars, you learn about crime and law enforcement exhibits at the Mob Museum. To make it entertaining, kids that are 10 and below get to visit the Mob Museum free of charge.
11. Bellagio Gallery of Fine Art
If you are a lover of art, then Bellagio Gallery of Fine art will certainly make your evening. It features an extraordinary collection of works that have been gathered from around the world. Its shows range from impressionism to pop art and works of great painters such as Pablo Picasso can be found here.
Every Wednesday is designated for the locals from between 5 pm to 8 pm and you may get a small entry discount from time to time if you show your Nevada ID.
12. The Fly LINQ
If you want to have the feeling of flying like a superhero, then the Fly LINQ is the best place to visit in Las Vegas. It is the only zipline on Las Vegas Strip featuring 10 zip lines that are lying side by side and can simultaneously launch riders allowing you and your family or friends to have a fun moment. Residents get a discount of up to 50 percent for both the superhero and seated positions during the day and night.
13. Sky Jump Las Vegas
The Sky Jump Las Vegas is 829 ft. It is located in Stratosphere Hotel and is the Guinness World Record holder for the highest commercial decelerator descent. If you want to have a heart-pounding and scream-inducing experience, then Sky Jump would be the perfect place to visit. Luckily for locals, you get a discount of 20 dollars to get this exciting and dynamic experience of descending from the top of Stratosphere Hotel in the Sky Jump.
14. Stratosphere Local Deals
Stratosphere offers entertainment deals to residents. You can access the Stratosphere tower at a 6-dollar discount so that you pay 14 dollars while tourists pay 20 dollars. You also get a discount of 5 dollars to obtain an unlimited ride pass. You will pay 29 dollars instead of 34 dollars if you show your Las Vegas ID.
15. Rock of Ages
Rock of Ages is a performing arts theatre located at the Rio All-Suite Hotel & Casino Las Vegas. Some of the entertainment includes excellent 80s music and classical dances. The theatre is clean and the staff is very friendly. If you are longing for a show that retains your attention to the end, then Rock of Ages could be your best shot.
This show is not kid-friendly in case you are planning to attend a session with your entire family. Locals get one ticket free when they buy one, making it perfect for couples. Try this show during one of the date nights you spend with your partner.
16. X Burlesque Show
This is a sexy topless show that combines steamy choreography, creative props, and six vivacious dancers that work to arouse every kind of male fantasy possible. If you love nudity and hot women's fantasies, then this show will provide a sassy experience. The comedians are also funny and the show has a stripper poll at the center of the room where the beautiful ladies drive men crazy. Locals get a 10 percent discount on both regular and VIP tickets when attending the X Burlesque Show. This show is located at Flamingo Hotel, Las Vegas.
Get a Groupon for Zombie Burlesque
17. The L.A Comedy Club
The L.A Comedy club is located in the Stratosphere Hotel. It is a great place to have laughs and drinks with your friends. It has ample seating with excellent views and clear listening as the comedians grab your attention and take you into their world. The L.A Comedy club gives locals a 50 percent discount on the standard rate
18. Laugh Factory Comedy Club
This place is famous for hosting seasoned and up-coming comedians as well as surprise celebrity guests. The Laugh Factory Comedy Club is located at Tropicana Hotel in Las Vegas and offers 50 percent discounts to locals.
If you are looking for a great entertainment spot during weeknights and weekends, then Laugh Factory should be on your list. The comedians will make your night special, laughing throughout their presentation. You will certainly not regret buying a ticket to attend a session at this comedy club.
Restaurants and Bars
Las Vegas is known for spectacular dining in world-class hotels and restaurants. If you are a resident of Nevada, then you can get discounts at these hotels by showing your Local ID.
1. Double Helix Wine and Whiskey Bar
This is the favorite watering hole of locals in Las Vegas because of the great drinks and dynamic experience that it offers at discounted prices. Work your way through the cocktail menu and wine list at 20 percent off the purchases. You also get the buy-one-get-one cocktail offers in February.
2. Blackout Dining in the Dark
The Blackout Dining in the Dark offers a memorable and completely sensory experience because you dine in a pitch-black room. You no longer have to rely on your sense of sight at this hotel because you will not be able to see your partner! Shy feelings will also disappear quickly. This hotel experience will heighten your sense for taste, smell and touch. Residents of Las Vegas get 12dollars off their 7-course vegetarian dinner.
3. Carlos & Charlies at Flamingo Hotel
If you love Mexican delicacies, then Carlos & Charlie's restaurant could be a great place to have a meal in the night. You are allowed to do as you please as your hosts entertain you through songs and terrific dances. There is more than just food at Carlos & Charlies.
You can also view the Flamingo Fountains which is a wildlife habitat from a patio at the Carlos & Charlies restaurant and see the High Roller observation wheel too. This is the perfect restaurant to visit if you intend to have the best view of Las Vegas at night. Residents get a discount of 20 percent on their meals at Carlos & Charlie's restaurant.
4. Casa Di Amore Italian American Restaurant
Casa Di Amore offers Italian cuisine in a comfortable environment that reminds people of how the Old Vegas used to look like in the times of Rat Pack. In this hotel, you are treated specially with all the staff as a guest. You will undoubtedly feel the attention you get from the moment you step into the restaurant until you get out. If you are local of Nevada, then you get free transportation and half-price discount on wine and pizza at the Casa Di Amore Restaurant.
5. Pampas Brazilian Steakhouse and Grille
Your lunch or dinner at this famous restaurant include a never-ending-parade of grilled meats, many skewers of sizzling shrimps and many samplings from the spectacular sidebar that features over 50 hot and cold sides to complete your experience.
This grand and warm restaurant is located at the Miracle Miles Shop at Planet Hollywood Hotel.
Locals get up to 20 percent discount on the meals served at the Pampas Brazilian Steakhouse and Grille restaurant.
6. Brand Steakhouse and Andre's Restaurant & Lounge
This restaurant is located in the Monte Carlo Hotel. It offers a wide variety of meat meals that are tasty and savory. If you want to spend some time out your loved ones, then the Brand Steakhouse would be the perfect place to eat your lunch and dinner. Residents get 20 percent off the cost of their meals at the Brand Steakhouse and Andre's Restaurant and Lounge.
7. Spice Market buffet at Planet Hollywood
Planet Hollywood is one of the famous hotels in Las Vegas. It offers a wide range of fun activities, including gambling at casinos. It also contains the Spice market buffet that offers excellent menus to both visitors and locals. Locals can get a 20 percent discount for meals at the Spice Market Buffet during the day and night. Visit Planet Hollywood to savor over these great menus.
8. Tropicana Las Vegas
This famous doubletree by Hilton Hotel contains casinos, bars and restaurants. It is not kid-friendly because most of the activities carried out there require one to be of legal age. For example, for one to enter the casino area, he or she must be over 21. But when it comes to dining, the Tropical Las Vegas Hotel offers up to 20 percent discount on meals when you show your local ID.
9. Murder Mystery Dinner Show at the D Hotel
If you are looking to be entertained while having dinner, then attending the Murder Mystery Dinner Show at the D Hotel is the best decision you can ever make. Tickets to this show include a 3-course dinner, non-alcoholic beverage and server gratuity.
This 2-hour experience allows you to understand what happens in what appears to be a mysterious yet funny marriage. The most exciting part is that some of the actors are also part of the audience and so you may get to dine with one of them too. Residents can save 22 dollars to watch the Murder Mystery Dinner Show at the D Hotel.
10. Paradise Garden at the Flamingo Hotel
Even though many hotels in Las Vegas offer buffets, paradise garden is the only that is rich in both food and atmosphere. It also has windows that overlook a real-life garden and animal habitat, making it a unique place to dine in.
The buffet at Paradise Garden is served as a brunch, so you will not have to worry about breakfast and lunch. It offers Classic American, Mexican, Asian dishes. Moreover, it only has two prices, either the weekday or a weekend brunch. Kids who are between 4 and 9 years also get a considerable discount. Residents can enjoy the two-for-one Lunch buffet offered at the Paradise Garden.
11. Flour and Barley
This is a famous eatery at the LINQ Hotel and Casino that offers tasty pizza at local market prices. The restaurant also offers vegetarian and gluten-free options for visitors who may have dietary restrictions. If you are craving for pizza, then this is the place to go to in Las Vegas! You can get a 20 percent discount on pizza at the Flour and Barley during weekends with your local ID.
12. Wolfgang Puck Restaurants
The MGM Grand Hotel's Wolfgang Puck Bar & Grill provides fine dining in a spectacular atmosphere. It offers an open setting from where you can view the Cirque Du Soleil theater shows. It is truly the best place to have a bite before and after watching a thrilling show. This restaurant offers priority reservations and preferred seating for people who show their Nevada ID when they book. Moreover, a free dessert is also given to every local couple.
13. STK
This is a lively restaurant and lounge that serves steaks in a dynamic and ultramodern atmosphere. During Magnum Mondays from 9 pm to midnight, chef Stephen Hopcraft serves tasty steaks and sides to residents of Las Vegas at 25 percent off. Those who order a bottle of Veuve Clicquot also get automatically upgraded to magnum. So let this place be where you dine on Monday nights with your friends.
14. BorderGrill
The BorderGrill Restaurant Overlooks the Mandalay Bay lazy river and provides an indoor and outdoor setting with a modern Mexican menu. Lunch begins from 11 am every day and dinner starts at 4 pm every day. This restaurant also offers a Border brunch on Saturdays and Sundays from 10 am to 3 pm. Moreover, it provides a Meatless Option on Monday consisting of a meat-free two-course lunch and a meat-free three-course dinner at a Special Price.
When you sign up at the Border Grill's VIP Club, you receive priority reservations and 15 percent discount on your check regardless of whether you are dining Kobe beef tacos or Kinky Mimosas.
15. Dragon Noodle Co. & Sushi Bar
The Dragon Noodle restaurant offers traditional Chinese food, sushi and beautiful dining experience. The restaurant is decorated with features such as dancing bok choy, floating baby heads and leaping koi fish.
Some of the favorite dishes prepared include barbecue pork buns, dim-sum and Hong Kong chow mein noodles with seafood. If you love Chinese food, then this is the best place to visit.
Locals eat sushi and rolls on Saturdays at half the price, and rolls at half price on Sunday while sitting at the cocktail bar from 5–10 pm. Dragon Noodle and Sushi Bar is located at the Monte Carlo.
16. Morels French Steakhouse & Bistro
Locals get a discount of 20 percent off at brunch at the Morels French Steakhouse & Bistro on weekends. However, this offer is not valid for parties of six and above.
The Morels French Steakhouse, located at Palazzo, offers a dynamic dining experience including banana-and-mascarpone stuffed French toast, Dungeness crab omelet, homemade crepes and handmade salamis.
You also get to 60 wines-by-the-glass and more than 400 varieties of French and Californian wine-by-the-bottles services at the Morels French Steakhouse & Bistro.
17. LBS Burger
If you get out of work craving for something deep-fried and a beer to take it down your stomach, then LBS Burger is the perfect place to visit. Every weeknight from 3 pm to 6 pm LBS serves locals a happy hour deal with a 50 percent off appetizers and 4 dollars on drafts. The LBS Burger is located at the Red Rock in Las Vegas.
LBS serves in its list the 10 most delicious burgers from local burgers. These burgers contain the usual lettuce, onion and tomatoes but they get further improvement on each of these elements. The burgers come with sweet roasted tomato, smoked bacon, melty Gruyere, onion marmalade and frisèe.
18. Hussong's Cantina
Hussong's Cantina is located at Mandalay Place. It offers locals 20 percent off discounts during weekdays from 11 am to 4 pm, then after 6 pm on weeknights, you get 50-cent tacos and 2 dollar Hussong Beers for free if you show your Nevada ID.
This Styled Mexican restaurant has served famous ambassadors and celebrities such as Marilyn Munroe. It is also the first US outpost to feature an Original Margarita and the rock 'n roll Mariachi Band. You cannot afford to miss dining at this spectacular restaurant.
19. Carnival World Buffet
This restaurant contains everything that you may want to eat in an evening. Locals with Nevada ID and a Rio Total Rewards Card can eat dinner cheaply at the World Buffet from Monday to Friday by getting a 50 percent off the original price.
The Carnival World Buffet was once voted as the best buffet in Las Vegas because of its unique and tasty menu that contains over 1000 international items daily. These items are selected from countries such as Mexico, the US, Italy and the Asian Countries. Some of the dishes that make up this diverse menu include sushi, teppanyaki, pizza, omelets, and Asian Barbeques. This restaurant is unique for its live-action cooking and 12 food stations.
20. RiRa
Residents can welcome the weekend in style with 40 percent off on lunch and dinner dishes every Friday at Rira restaurant. You get to enjoy Emigrant's Corned Beef and Cabbage and baked goat cheese at lower than the original price. The Rira Restaurant is located at Mandalay Place.
This Irish-themed restaurant and bar offer live music, a diverse drink list, and fare that is far above the average pub standards. It is said that Ri Ra staff take 7 days to bring beef in the house to make the famous corned beef and cabbage dish.
21. Mirage
Most restaurants at the Mirage offer 20 percent discounts to residents who show their Nevada ID.
22. Gold and Vanity Bar and Lounge
Local females can feel extra special at the Gold and Vanity Lounges where a Nevada ID can give you access to open bar on Wednesday from 10 pm till midnight. You also get a glass of champagne at Vanity from 10 pm to midnight on Friday through Sunday. Vanity Lounge is located in Hard Rock Hotel while Gold Lounge is located at Aria.
23. Gilley's at Treasure Island
With your Nevada ID, you can get offers of 2.50 dollars off draft beers, 2-for-1 cocktails and half-priced bull rides from Tuesday to Thursday. Even better, on Mondays, the price of draft beers drops to 1 dollar. So if you drink like a fish, then Gilley's should be your second home!
24. Monte Cristo Cigar Bar
Located in Caesars Palace Las Vegas Hotel and Casino, the Monte Cristo Cigar Bar is an A'la Mode bar with a private vault, decent humidor and lounge that serves fine and rare whiskeys, wines, beer and special plates.
The atmosphere, the staff and the cigar collection are all first-class. This is a must-visit place for cigar lovers as you will interact with the most knowledgeable staff in the world who understand everything about cigars. Locals get a discount of 20 percent off the standard rate at the Monte Cristo Cigar bar when they show their Nevada ID.
25. Purple Zebra Cocktail Bar
The Purple Zebra Cocktail Bar is located at the Linq Hotel in Las Vegas, offering a 20 percent discount to locals. You get to mix and match infinite combinations of alcoholic and non-alcoholic libations at the Purple Zebra self-service cocktail bar and lounge.
On Tuesdays, you can get 2-for-1 Zebra Hoof Frozen Cocktails with your Nevada ID. This purple zebra cocktail bar is inspired by F. Scott Fitzgerald's novel known as: 'This Side of Paradise.' The novel talks about a group of travelers who drank daiquiris until they hallucinated purple zebras.
26. Ruth's Chris Steakhouse
This steakhouse is famous for an exceptional dining experience. The steak is tender, flavorful and cooked precisely the way you want it. The steakhouse also offers sizzling and tasty desserts such as the Crème Brulee. You get a 20 percent discount on all your purchases at Ruth's Chris Steakhouse if you are a resident of Nevada. This excellent steakhouse and restaurant are located at Harrah's Casino Las Vegas.
There are countless exciting things that you can do in Las Vegas and that is why it attracts millions of visitors annually. You can attend shows, visit theme parks, gamble at casinos and dine in world-class restaurants. If you are a resident, then it is even better because you get discounts at numerous shows, restaurants and bars within your city. Your nightlife should be packed and exciting in Las Vegas!