Lori Ballen, the owner of this website, benefits from purchases made through her affiliate links.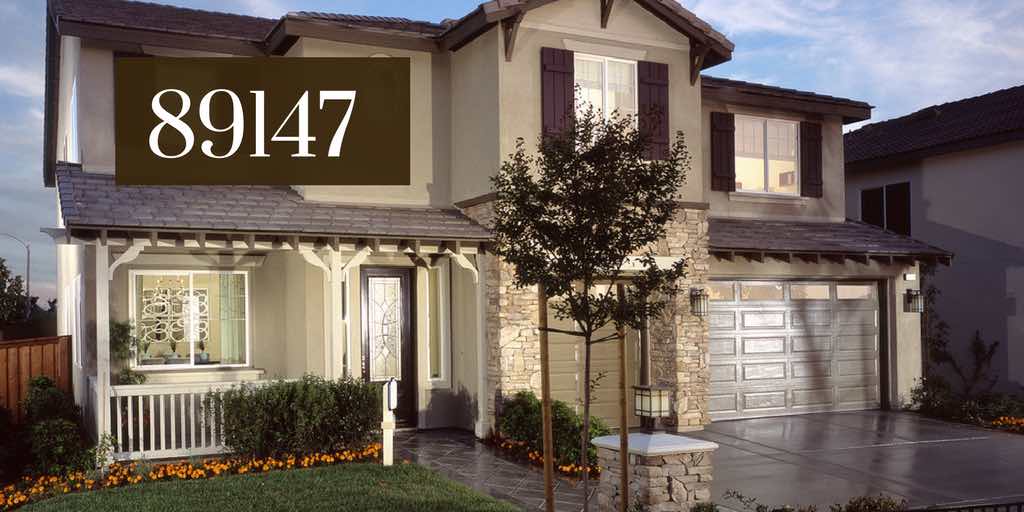 89147 is a zip code in Southwest Las Vegas. It's in MLS area 502 and 503. The borders are West Spring Mountain to West Tropicana and South Hualapai to South Rainbow. 89147 is home to the DMV, Desert Breeze Park, In and Out Burger, and Spring Valley High School.
89147 is a Large zip code. It's 9th in the state of Nevada in fact. It has more than 52,000 people living here. A section of this area is referred to as Spring Valley. To buy or sell a house in 89147, Contact Lori Ballen Team.
Real Estate
This Zip code saw most properties built between 1972 and 2016. 89147 offers single-family residences, condos, and townhomes. It's a residential area. Las Vegas home builders in the area included Storybook homes, Sterling, Ryland, Richmond, Rhodes, Pacific Southwest, Gem Homes, and DR Horton.
Today, home prices run between under $100,000 and up to around 1 Million. The higher end communities include the guard gated Foothills, Madrid Estates, Granada Hills (Tiburon), and Buffalo Ranch.
Sizes of properties here range from under 700 square feet to over 5000 square feet.
Average Home Prices
Average Home Prices in 89147 have increased year over year for the past years. The average sales price of a home in 89147 was $229,212 including all property types.
| Primary Year | Sale Price, Average |
| --- | --- |
| 2013 | $164,229 |
| 2014 | $186,754 |
| 2015 | $195,707 |
| 2016 | $211,345 |
| 2017 | $229,212 |
The average home price for a single-family home in 89147 was $282,148 at the end of 2017

Income
In 2016, the median household income of people in 89147 was $52,877.
Subdivisions
Antelope Canyon
Aspen
Aurora 2 Townhomes
Barcelona
Buenas Aires Condos
Buffalo Ranch
Buffalo Twain
Cantera at The Trails
Casa Real
Catalina Shores at W. Flamingo
Chateau Nouveau Condos
Cimarron Meadows
Cimarron Springs
Cimarron Village
Clearwater Cove #2 by Pinnacle
Colony Homes
Conquistador Tompkins
Cottage Collection
Crystal Bay South
Crystal Pointe
Day Spring
Day Springs
Durango Rochelle West
Flamingo Condos
Finisterre Condos
Flamingo Trails
Foothills Sub
Foothills-Unit
Glenmoor
Grand Canyon Residential
Kings Gate
Laurel Park Homes
Luxe Loft condominiums
Madrid Est
Meridian Park
Millpond Townhomes by Pinnacle
Oak Villas
Palomita
Peace Quarterhorse
Portofino
Rain Tree Condo
Rainbow Springs
Rancho Las Brisas
Rancho Viejo
San Marcello
Sapphire
Second Amended Plat of Durango
Shalimar Estates
Spring Mountain Fort Apache
Spring Valley Cottages
Spring Valley Unit
Spring Vistas
Starfire Townhomes
Story Book Homes – Spring Mountain
Tahoe
Tamarac North
Tiburon (Granada Hills)
Tompkins Grand Canyon
Topaz Canyon
Travina 2
Twain Landing
Westlake Villages
Westmont Estates
Wild Rose