Lori Ballen, the owner of this website, benefits from purchases made through her affiliate links.
Nestled on the edge of the Red Rock Canyon National Preserve, you find an unspoiled neighborhood of large lots and unlimited potential. This eclectic neighborhood features lot sizes averaging between 2.5 to 5 acres that provide perspective homeowners with plenty of room to build studios, design guest residences or keep horses and other livestock.
Calico Basin has just 60 parcels with fewer than 30 houses. While new builds are subject to Las Vegas building codes, there is no homeowner's association to add its limitations on how to design your home. This means that you see prefabricated houses next to custom builds for a truly diverse community.
The neighborhood delightfully lacks a plethora of commercial enterprises. However, there is one local business that expresses the reason many owners settle here. Calico Creek Stables boards and sells horses, and customers truck-in horses for trail rides to Red Rock Canyon.
This is something the locals understand, since most of the houses have barns, and you can often find residents on horseback enjoying Calico Basin's magnificent canyon view.
Most homes for sale in Calico Basin feature 3 to 5 bedrooms and baths, with large master suites and uniquely local styles. Current homes on the market here offer fenced and gated security and more than 3000 square feet of living space. Attached or detached barns boast up to eight stalls, some with separate tack rooms.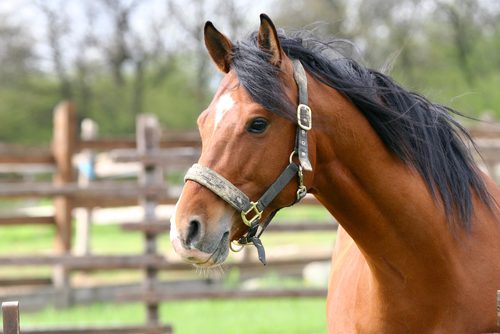 While heading out to the canyon in the best way to enjoy the celebrated desert scenery, most homes include spacious riding arenas right outside the front door. One look and prospective buyers know they have found the tranquil ranch lifestyle they always wanted without sacrificing proximity to the Las Vegas strip and McCarran International Airport.
Homes here showcase vaulted ceilings, stone fireplaces and ceiling fans. You can find modern heating and cooling systems or stove-heated charmers. Flooring materials vary from hardy vinyl and linoleum to carpet and wood planking. Outside, most exteriors are stone and stucco and match the surrounding landscape, a kaleidoscope of desert flora and fauna.
If you love the outdoors, just step outside your Calico Basin home to experience mountain climbing, hiking and horseback trails. If you enjoy cycling, there are miles of on and off-road trails to explore. Besides the rustic and natural charm of this community, residents have posh dining and entertainment amenities available five minutes away in Summerlin.