Lori Ballen, the owner of this website, benefits from purchases made through her affiliate links.
Restoring a home to its former glory after damage caused by water is no easy feat. Here's a list of what to do and who to call if you have water damage restoration, Las Vegas.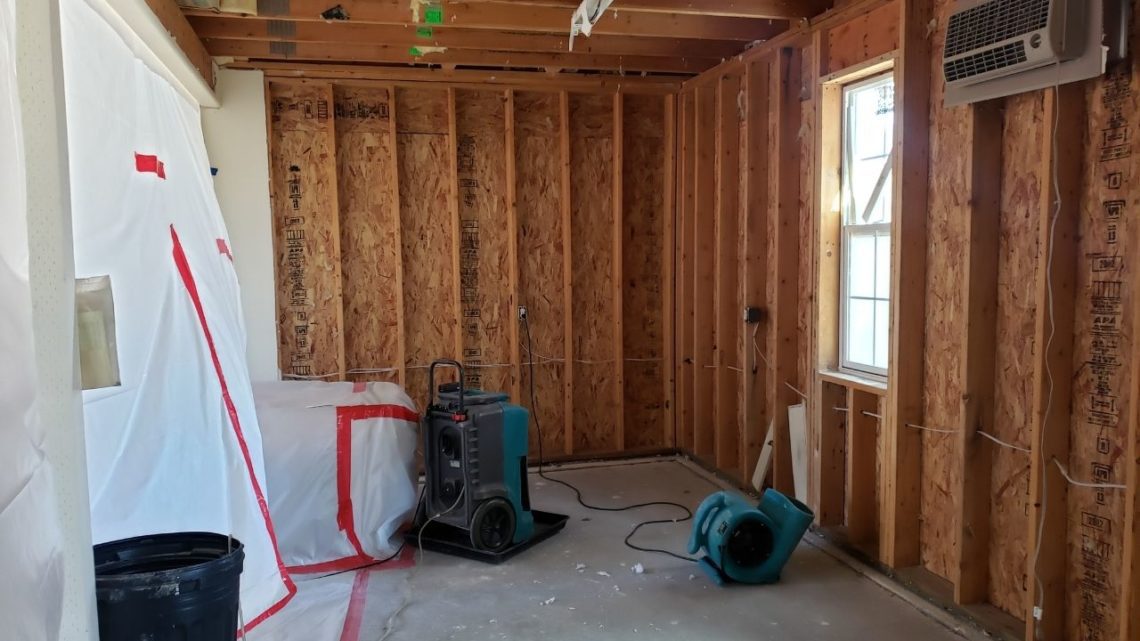 Not only do you have to analyze all the things that got damaged during the flood, but how much it will cost to repair your home plus refurnish it.
If you have insurance, a large portion of your problem has been resolved, but if you don't, let's say depending on how much damage your house sustained during the disaster, you'll be breaking the piggy bank.
Unless it were a minor flood just needing a quick clean-up and air dry for a few days, you would need water damage restoration professionals to assess the damage, give you a quote and carry out the renovation work.
You have to go that route in the event and prepare yourself for close to $3,000 minimum in repair costs if there is stagnant water.
For water damage restoration in Las Vegas, there is a large number of companies offering their services.
Some give free consultations and estimates, and several of them are locally-owned, which you'll find out later in this article, is an essential criterion.
Keep in mind that many companies can easily acquire five-star reviews. Therefore, it's important to compare those reviews on multiple platforms.
How to Choose A Water Damage Restoration Company
Due to the enormous rates for restoration services, homeowners will prefer to employ the services of a qualified and respected restoration business.
A quality rehabilitation service will make every effort to restore the damaged areas of your home.
Things like burst pipes and the flooding that stems from it are dealt with by water damage rehabilitation specialists, who will wholly clean the property and remedy the plumbing issues.
Restoration duties also include cleaning up the thick soot and fume resulting from house fires, leaving your property not just livable but comfortable as well.
In other words, a legitimate company will be able to carry out every aspect of the repairs without the homeowner having to hire additional contractors.
Still, how do homeowners select a reliable repair company? Various fundamental pointers can steer a homeowner to a good water damage restoration service.
Employ A Local Business
A nearby restoration company can reach the work location quickly to evaluate the devastation to the home. Various local and national associations can direct homeowners to reputable home restoration companies in their region.
If not, a simple search on the internet can reveal a lot. Many companies may name a city that they serve, but that doesn't mean they are based there.
It's important to double-check the proximity of the restoration company in Las Vegas to your location.
Inquire About Their Certifications
A certified restoration proficient company will prove that the company has obtained substantial training, making them knowledgeable of every possible damage area.
The Certificates should come from prominent industry organizations.
Their credentials are the first proof of devotion to quality work. No matter how much discount a contractor is willing to offer, do not compromise quality for cheapness.
Getting shoddy work done can lead to even more costly repairs shortly.
Check Their Availability
Employing the services of restoration companies is similar to utilizing an emergency service.
With the gravity of the situation during a flood, a restoration team must be readily available to do the first assessment.
Any credible repair company will offer round-the-clock service all year. Disasters happen anytime, and unfortunately, many of those times happen to be at night or during a holiday.
It's good to obtain the contact information for a restoration business beforehand and ensure they are accessible 24-hours; that includes phone assistance during the restoration process.
Ensure They Accept Insurance
A decent restoration business has the background, awareness, and readiness to work with the client's insurance.
An ideal contractor will negotiate the components of the claim with the insurance company. The types of matters communicated between the insurance company and the contractor include specifying the origin of the damage and the magnitude of the home's damage.
An experienced restoration service makes sure that the insurance claim covers all areas of devastation to the property, regardless of the size.
Fulfills Industry Requirements
In the restoration industry, there are specific standards that all companies are expected to maintain. The two principal industry criteria fall under the ANSI/IICRC Standard and Reference Guides, which address water damage and mold damage, respectively.
There are also other standards to follow, but it all depends on the home's level of damage.
If the contractor adheres to the industry standards, the paperwork will be available as proof. They should be happy to present evidence of their qualifications and compliance; otherwise, walk away.
Check Their Reviews And References
Reviews are a dime a dozen on social media or via search engines.
Ask people, such as neighbors and friends, if they are aware of reputable restoration companies.
Never take just one person's word, but rather, do in-depth research. Restoration is a significant project, and you want a company with integrity, not one that racks up the cost and frequently delays the work.
Do not wait for the time of disaster to familiarize yourself with reliable restoration services in your area. Here is a list of nine restoration companies in Las Vegas, Nevada, that have received a review of four stars or higher.
Customers claim they provide vast disaster restoration services, including water damage restoration. They are also Google Guaranteed. This means if they do not get the job done correctly, Google will reimburse you.
NOBLE PRO Restoration – Water Damage Las Vegas
Telephone:(855) 304-6678
Open 24/7
Water and fire damage clean-up, plus mold inspection and removal.
---
Servpro of Southwest Las Vegas
Telephone:(702) 627-5521
Open 24/7
Water damage and sewage clean-up.
---
SERVPRO Of Downtown Las Vegas
Telephone:(702) 935-8297
Open 24/7
Professional, family-owned, and manage insurance claims.
---
Desert Valley Contracting Inc
Telephone:(702) 707-8565
Open 24/7
Full warranty offer, family-owned, and manage insurance claims.
---
Servtech
Telephone:(702) 707-8352
Open 24/7
Family-owned, manage insurance claims and give free estimates.
---
Insurance Restoration Services
Telephone:(702) 930-0436
Open 24/7
Offers discounts, lifetime guarantee, free estimates, and consultations.
---
Bingham Restoration
Telephone:(520) 827-7574
Open 24/7
Located in Gilbert and offers water damage clean-up, mold inspection, and flooring.
---
911 Restoration of Las Vegas
Telephone:(725) 726-5312
Open 24/7
Offer free consultation and estimates, locally-owned, and very professional.
---
Servtech Water Damage
Telephone:(702) 930-2310
Open 24/7
Offers military discount, free estimate and are eco-friendly.
---
Summary
In addition to everything mentioned earlier, a contractor must be patient with the client to work out the arrangements.
If they are rushing, it means they either have something to hide, or maybe they are too swamped to be focusing on the matter at hand.
Either way, that behavior is a clear indication that the restoration company is unprofessional.
They must be willing to communicate with the client through the entire process and have no hang-ups about showing their credentials.
Never forget to check the reviews. There are more than 30 water damage restoration companies in Las Vegas.
Those mentioned in this article were chosen due to their reputation. Don't delay; get the information for a restoration company today!