Lori Ballen, the owner of this website, benefits from purchases made through her affiliate links.
Buying a house is not a decision made lightly. It is the american dream to own a home. Many would like to achieve this dream, yet have no idea where it all begins. It can be overwhelming and stressfull, so you may not want to add a home purchase to any other major events being planned or occuring in your life. Be prepared for ups and downs through the process. As long as you have a great real estate agent, and have chosen qualified and skilled partners such as your mortgage lender, you will be advised all along the way.
Here's How to Start when Buying a Property in Las Vegas. Click Here to find more on the Home Buying Process in Las Vegas.

You'd be amazed at how much this one choice could save or cost you. A skilled real estate agent will know how to negotiate on your behalf. They will understand how to advise you through the process. They will know the market and be able to predict what might happen in your situation so that there are no surprises. On the other hand, and untrained, unskilled real estate agent might have to "guess" their way through certain situations although even a new agent can seek advice from their broker. There are also different types of real estate agents such as buyers agents, showing agents, and listing agents. You'll want to know who you are working with directly. A true buyers agent specializes in just that – buyers while many agents are accustomed to serving all sides of the transaction. When working with a team, you may have a buyers agent and a showing agent that will be on hand to simply escort you to properties and give you access to the house for a viewing. This is fine and is a personal choice if you like that arrangement. If the agent you are working with happens to also be the listing agent for the property, you may find a conflict of interests.  When working with Lori Ballen REALTOR® and her team at Ballen Vegas, you'll most likey be working with a Buyer's Agent.

You Might Also Like: Questions to Ask your Real Estate Agent in an Interview
There's no point in looking at houses before you know whether or not you can even buy one. Many first time home buyers are surprised to discover that although they have good credit and income, they are over extended on their debt shooting them out of the dept to income ratio score they need to be within. Others find they are close, but not quite there to the credit score they need to buy a home in Las Vegas. Most lenders will give some basic guidance in this area so the buyer can work to improve their credit over time. A good lender will stay in touch over time to check in on the progress of the score.
Others have Read: What Credit Score do I need to buy a house in Las Vegas
Determine your purchase power:
How much Home can you afford? Your mortgage approval will tell you how much home you are qualified to buy, not how much house you can actually afford. Remember to consider more than just the house payment. How much will utilities in a 3 bedroom house in Las Vegas Cost? Consider Gas, Power, Water, Trash, Phone, Cable/Internet in these estimates. What will it cost to maintain the property year over year? Is there a home owners association and what are the costs? In Las Vegas, you may find yourself paying for the home owners association and a sub association as well. This is common. If the property has a pool consider the costs of cleaning and maintaining it. If you are going to heat that pool, your gas bill will increase significantly. You will probably have some sort of home owners insurance as well as a yearly home warranty purchase. Are you going to want to have an alarm? How much will that cost each month?
Use the House Payment Mortgage Calculator to Estimate Monthly House Payments
Begin Browsing the Internet for homes for sale in your price range:
You now know what the lender has qualified you for as far as home price goes. You have also now determined how much home YOU believe you can afford and are ready to sit down and browse homes. Use the website your agent has provided you rather than Zillow or any other large real estate portal. You may enjoy browsing the site features, yet many of the properties listed might be inaccurate or outdated. You may end up making a list of houses to go see that are already under contract with or even sold to another buyer.
Popular: How do I know when I'm ready to buy a house?
With your agent, narrow down your properties for a home tour.
By now, you've been browsing the web making a list of your favorite real estate listings. Your agent will now take your list and contact the listing agent of the properties to check current status and schedule home showings. The agent will rule out any properties that have gone under contract, have had another contingency added that doesn't suit your needs, or rules out your particular financing options (as in a seller that does not want to accept offers contingent upon FHA financing).
Similar: What to Expect on your Home Tour
Make an Offer on a house.
Congratulations! You found a house you want. Great. Now the work begins. Your agent will provide you with comparable property information for the neighborhood. You'll want to evaluate what homes have sold recently and how they compare to the one you want to purchase. The closer in model your agent can find, the better you can estimate the overall market value for the house you are making an offer on. Also consider homes that are under contract or currently listed in the overall evaluation. Ultimately, the house is worth whatever you are willing to pay for it. Yet you must consider that in a lending situation, the appraisal sets the "market value" of the property. If the house appraises high, you may be asked to come in with cash to pay the difference between the loan amount and the appraised amount. If the appraisal comes in low, you can negotiate with the seller to come down in price or you can still decide to pay more than what the market value is although your loan may not be approved on that value. If you are paying cash, it's completely your decision. The house is worth whatever you are willing to pay for it.
You can also read: How to make an offer on a home you are ready to buy
Once offer is negotiated and accepted – Open Escrow.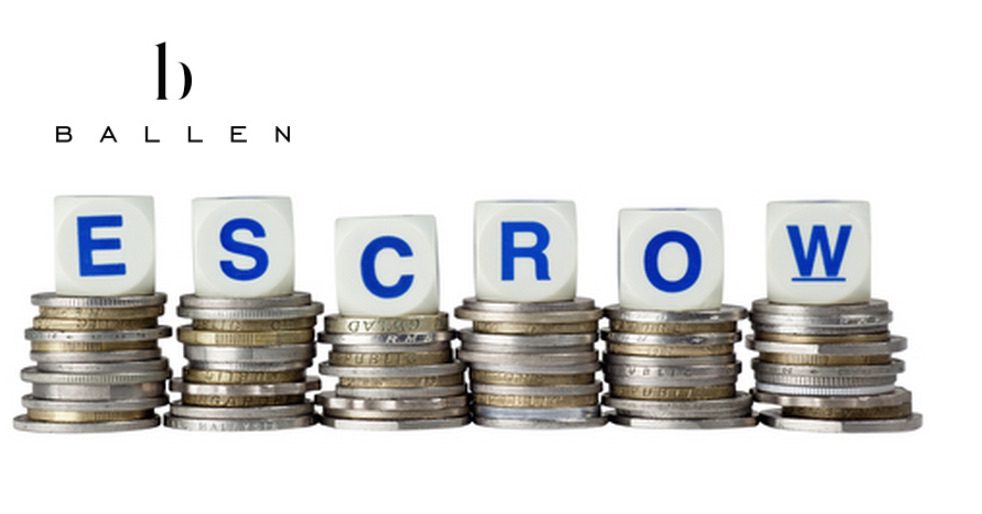 When you made your offer, you included an Earnest Money Deposit. This money is now placed in an escrow account. The escrow company in Nevada receives the contract and creates escrow instructions. Escrow works to inspect and deliver clear title and close the transaction with agreed upon costs from the buyer and seller. Escrow collects these funds and documents related to the transaction. Escrow also is in charge of ordering the title insurance policy.
Begin the Due Diligence Process.
https://youtu.be/E_CWdq14xb8
This is your time to inspect the property, the schools, the neighborhood, the home owners association and so forth. Be sure to chat with your agent about what you can and can't use to cancel a contract. You'll also want to establish the timeline in when due diligence begins and ends based on the contract. Once this is over, you have commited to remove the contingincies and follow through with the home purchase.
Prepare to pay all fees at Scheduled Closing.
Before you close, you'll receive an estimate on what your fees are going to be at the closing table. You won't get your keys the same day you pay your fees as the transaction must record first with the Clark County Recorder.
Schedule Utilities.
Here's a list of utility companies in Las Vegas.
Once property is recorded, Receive Keys.
Click on the price or feature of the Real Estate You would like to see. You'll be taken to a page of MLS listings just as you requested. When you see something you like, Call 1-800-805-8354.
You might Also Enjoy Browsing These Homes for Sale in Las Vegas that were Just Added to our Homes Database

Call or Text 702-604-7739 to speak with an agent at Ballen Vegas – Lori Ballen REALTOR
Wondering how much house you can afford?
Click here to access the Mortgage House Payment Calculator.  Simply add in the price of the home you are considering and the calculator will return your estimated house payment. Change length of loan and interest rates to adjust results.