Lori Ballen, the owner of this website, benefits from purchases made through her affiliate links.
This unique community sits on a five-acre located off Sahara and Cimarron in Las Vegas; it comprises of stylish, and comfortable loft-style homes in a beautiful environment. Residents have private direct access to the old Spanish trail park which is just adjacent to the community hence can take advantage of breathing in fresh air.
22 Parkside homes is a luxurious residential community whose construction began in October 2005, with Dax contractors as the general contracting agent. The homes were built with comfort, uniqueness and modernity as the backbone.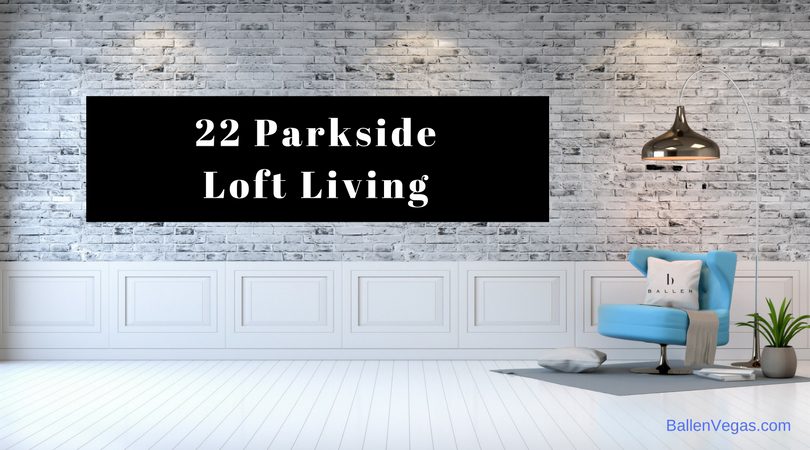 The community 22 Parkside community was built by the Blue Heron Living and is worth about $20 million (2017), making it the most luxurious residential around the area. Its building structure took into consideration going green and utilized green materials in its design.
If you enjoy privacy, then this is an ideal location for you, a beautiful boutique neighborhood with only 22 single family residences in a beautiful, serene environment.
The units were built using energy efficient materials and solar capable designs as well as colors that are environmentally safe. Its design borrows from the ancient models in the neighborhood.
One of the designs of the homes include flexible floor plans that have been integrated to both the indoors and outdoors; it also has rooftop decks that offer a magnificent view of the red rock canyon.
Key Features
the following features distinguish the 22 Parkside homes with other residential areas in the neighborhood;
22 Parkside home units have a private access gate for all residents; each homeowner can enjoy a secure and private living.
the kitchen is spacious in all the units; space is sufficient to use it as an entertaining space.
22 Parkside homes have unique 20-foot ceilings that make the homes spacious and brighter.
the homes are fitted with granite countertops giving it a sleek and beautiful feel.
The unit's bathroom floors and all other floors are installed with ceramic tiles
great plumbing differentiates between an average home and a great one; at 22 Parkside homes, all plumbing fixtures are high quality supplied exclusively by Kohler and GE Profile appliances.
The size of a unit ranges from 3,461 square feet to 3,848 square feet; you can choose from the two models available and get it customized to a home of their choice. Most of the homes can have between one to seven bedrooms, a maximum of five baths all depending on the floor plan selected.
the units have built large closets with beautiful designs; the closets are large enough to accommodate a large family.
at 22 Parkside homes what will immediately catch your eye is the well-designed front yard; all the units have a beautifully landscaped front and back yards giving it beautiful scenery.
Each unit has a Large open great room with 21′ high stone fireplace and polished concrete floors to give it an intimate look; the room is well designed to provide more room for relaxation and even small family gatherings.
Stainless steel appliances,
All appliances in the various units are designed with top range products; all fitting appliances for the units are made of stainless steel.
the standard units all have a provision for parking for two cars, but there is a provision for an additional car park for one extra vehicle.
Private courtyard balconies
Who doesn't like privacy? Well, these units have put that into consideration. They are all designed with unit balconies that are enclosed offering the residents the privacy they need.
Apart from the master bedroom, these units come with unique addition is the junior master bedroom downstairs. The extra master room can come in handy as a guest room.
the units also have a rooftop terrace ideal for an evening lounge; it is fitted with a fireplace and with a full view of the canyon strip & red rock mountains.
the units are also fitted with electric and solar shades hence the residents can enjoy the sun without worrying about harmful ultraviolet rays.
With other additional facilities such as elevators, basements, a landscaped backyard and extended lofts make 22 Parkside homes a luxurious residence; basically, no expense was spared in making sure that residents enjoy living here.
The location of the 22 Parkside homes makes it ideal for people who enjoy living surrounded by nature. The residential homes provide a serene environment which is conducive to healthy living.
Come and experience living like no other at 22 Parkside homes!