Lori Ballen, the owner of this website, benefits from purchases made through her affiliate links.
There are a variety of programs that can help people get into a home of their own that some people may not know about. Not being educated about down payments and myths about down payments are also obstacles that can stop people from pursuing their dream of owning a home.
The Nevada housing market is on the upswing again but many people who could most likely get a mortgage approved do not even try.
The fear of not getting approved and not having enough for a down payment is often primary reasons that people may give for not pursuing purchasing a home.
Down payment myths
A long-standing myth about down payments is that you have to put 20% down. The Mortgage Reports says that at some point, maybe back in the 1930s, a 20% down payment may have been required, but that "buyers in today's U.S. housing market don't need 20 percent down."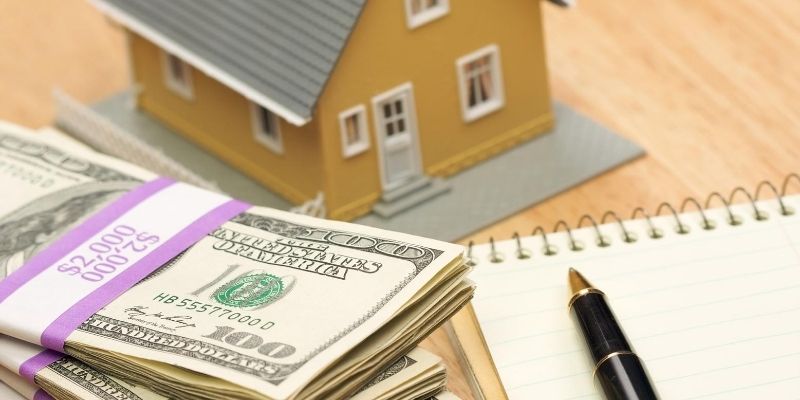 The myth about 20% down payment requirement may still exist because "with a conventional mortgage, putting twenty percent down removes the need for private mortgage insurance." Mortgage market expert Dan Green says that being able to afford a home is more about being able to afford the monthly payments and not so much about how much down payment you can afford.
Another down payment myth is the belief that FHA-backed loans, in particular, require a 20% down payment to get approved for an FHA-insured loan. FHA allows as low as 3.5% down payment, explains FOX News.
Down payment assistance in Nevada
Most lenders require a down payment ranging from 5% to 20%, although there are some options that can get you in a home for as little as 0 down.
You have to know the options and programs available to you. There are several programs that help home buyers with down payment assistance.
Some are open to all potential home buyers while others are targeted to specific groups of buyers such as first-time homeowners.
There are down payment assistance programs available to prospective homeowners, including some exclusive to Nevada and others specifically for those who are buying a Las Vegas home.
Many people likely do not even realize there are programs available that helps prospective homeowners be able to buy a home. MSN Money says that although the days of when nearly anyone could get a home loan with little to no money down are gone if you know where to look, it's still quite possible to get a mortgage with no money down.
An FHA-backed loan does require only 3.5% down in many cases but there are fees, such as the FHA mortgage insurance that is required at the time home buyers take out their loan. Knowing this ahead of time can enable potential homeowners to save up ahead of time and avoid extra fee surprises later.
A VA loan gives U.S. veterans the possibility of getting a mortgage with no money down, with no mortgage insurance requirement. Since the federal government is taking on part of the risk, interest rates on a VA loan also tend to be lower than the conventional mortgage.
In Nevada, there are down payment assistance grants and programs geared towards first-time home buyers, even those with low-to-moderate income. The First Time Home Buyer Programs in Nevada explains each of the programs, along with the requirements of each.
Let your Las Vegas real estate agent help
If the jargon, rules and all the different programs available that can help with down payment assistance seems overwhelming, do not just give up on buying a home in Las Vegas.
Talk to your Las Vegas real estate agent and ask for guidance. You will no doubt receive direction, advice, and details of options that could be perfect for you and your family. In a very short time period, you could be well on your way to owning a Las Vegas home.