Springs Preserve's Annual Haunted Harvest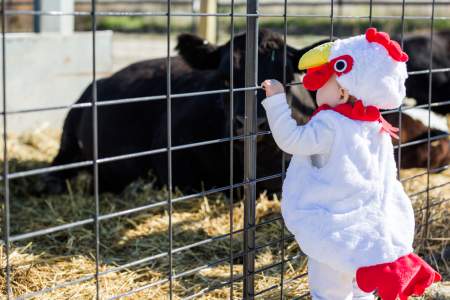 Springs Preserve mixing interactive science activities with the amazing history of the Las Vegas area. While membership is an option, most events can be attended with a ticket fee.
Springs Preserve is located at 333 S. Valley View Blvd. at US 95, Las Vegas, NV 89107. They are open Monday – Sunday from 8 AM – 5 PM.
Springs Preserve's Annual Haunted Harvest, Oct. 13, 14, 15, 20, 21, 22, 27, 28 and 29 from 5 PM through 9 PM. Dress up in costume if you like, but please leave the adult masks at home.
Enjoy safe stations set up for trick-or-treat experiences, carnival games, petting zoo, carts, carnival games, circus activities, and so much more. Pick your day. Plan your party. If you're a Springs Preserve member, you receive the benefit of 50% off of the $8 admission fee. Children two years old and under are free to enter.
Springs Preserve spans 180-acres, designed as a cultural institution to commemorate and honor the area's history as well as uphold a vision for the future. The venue features museums, galleries, outdoor events, botanical gardens, butterfly gardens, and an interpretive trail. Opened to the public in June of 2007, Springs Preserve has become a favorite gathering place for locals to enjoy a wide variety of educational and recreational opportunities. Of course, with the beauty of the establishment,  Springs Preserve is also a popular venue for weddings and private events.
Make the Haunted Harvest at Springs Preserve an annual tradition for your household – an added part of your Halloween season events to remember. Also, as an added bonus, every Saturday and Sunday in October, you can drop in at your convenience for a pumpkin-painting craft experience in the Origen Museum at the Preserve. Tickets for this craft experience are $2 members, $3 non-members with paid general admission.
Homes for Sale in the 89107 Zip Code Area