Lori Ballen, the owner of this website, benefits from purchases made through her affiliate links.
If you are looking for things to do in Las Vegas, then The Smith Center should be on your priority list. The Smith Center, situated in Las Vegas, NV, hosts socially recognized entertainers in the city.
Promoting a diverse culture through performing artists, inspiring audiences and the community is no easy feat. How did it all start? What makes The Smith Center culturally significant?
**This post contains affiliate links and I will be compensated if you make a purchase after clicking on my links.
When Did The Smith Center Open?
It opened on March 10, 2012. Plans were at first proposed for another center around 1994.
The Donald W. Reynolds Foundation made a contribution of $150 million in 2005, the second largest donation to performing arts in United States history.
A vehicle rental fee was additionally started by Clark County and the State of Nevada to reimburse bonds of $105 million.
These two factors together moved the open private project towards development.
The building was named after Fred and Mary Smith, the executive of the Reynolds Foundation and his wife, for being the largest promoters.
The City of Las Vegas started separate plans around 2000 to assemble a downtown urban center called Symphony Park, which was chosen as the site for the Center.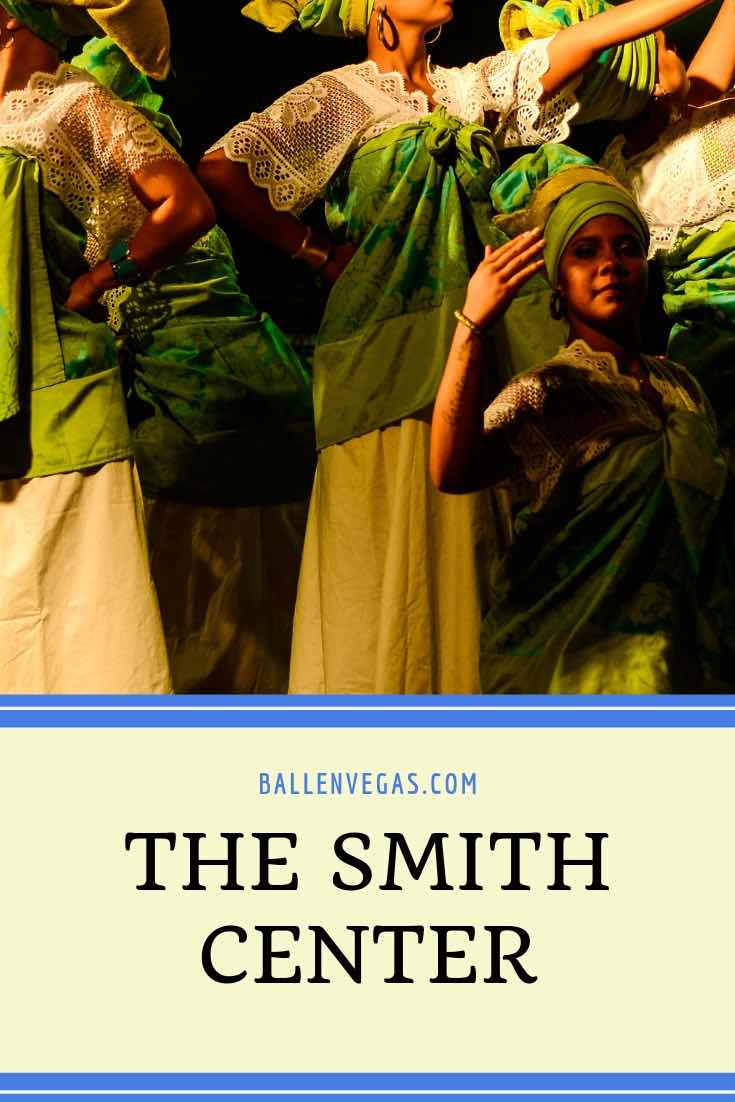 How Much is Parking at The Smith Center?
The Smith Center was designed with easier parking in mind. Valet parking is found in front of the building, additionally, they offer carport and surface lot parking.
There is sufficient parking within proximity of The Smith Center.
Official Smith Center parking zones can be accessed from Symphony Park Avenue or West Clark Avenue.
Shuttle transport from these parking lots are accessible if necessary. Valet parking is likewise accessible at Reynolds Hall on Symphony Park Avenue for $10.00.
Parking fees are subject to change and it is recommended to check with the Smith Center directly for updated pricing.
Smith Center Las Vegas Reynolds Theatre
Reynolds Hall is the biggest Smith Center and highlights a sublime 2,050-seat theater complete with dazzling galleries, a sensational stage, and a full orchestra pit.
It is the stage for the incredible shows at The Smith Center, and its next big occasion could be the one you host; they offer rental services to organizations and individuals.
The whole venue can be leased for exhibitions or celebrations; complete with cutting edge specialized resources as required.
Notwithstanding filling in as a world-class performance space, the stage can be leased for exquisite dinners, a unique celebration such as a wedding, bar mitzvah, quinceañera, and that's just the beginning.
Smith Center Las Vegas Cabaret Jazz
There is another side to The Smith Center. A stylish and cozy, 240-seat setting where you can dine, lift a glass and appreciate a genuine cabaret style experience.
This is Cabaret Jazz, a rich yet agreeable club where you can be entertained by the best artists from across the country.
Situated opposite Reynolds Hall inside the Boman Pavilion, it's the sort of spot where live music can genuinely reconnect individuals and their culture.
Myron's Cabaret Jazz is The Smith Center's one of a kind live music stage, regularly highlighting artists from Las Vegas and Broadway's most prevalent shows.
Myron's Cabaret Jazz is an extraordinary scene including a wonderful view sitting above Symphony Park, 32″ round tables, a phase, an inherent screen and projector, and a mezzanine gallery.
It is perfect for exhibitions and occasions best observed and heard in a cozy setting.
Smith Center Las Vegas Troesh Studio Theater
The Troesh Studio Theater is one of the most flexible space enabling performers to engage with the audience they have always wanted.
The lighting can be controlled any way they like or can change over the entire room into a "black box" whenever necessary.
The very adaptable 3,000 sq. ft. of space is perfect for practice, exhibitions, children' theater, corporate gatherings, film screenings, networking occasions, weddings, and private get-togethers, for example, seated supper for up to 200 individuals.
The room features huge, excellent windows and a drifting dance floor.
Whether you are searching for a stage like setup like The Smith Center's theaters or a roundtable setup for an easygoing setting, the Troesh Studio Theater can be modified to suit any requirements.
Smith Center Las Vegas Seating Chart
The Smith Center was planned by widely acclaimed planner David M. Schwarz and created out of immaculate Indiana limestone.
Every theater has been carefully structured by theater experts Fisher Dachs Associates and acoustician firm Akustiks to give unparalleled acoustics and sightlines.
There is essentially no other venue in Las Vegas that offers indistinguishable glory and amazing magnificence like The Smith Center.
Reynolds Hall
Myron's Cabaret Jazz
Myron's Cabaret Jazz is a 3,700 square foot space, with the u-formed second level. This 240-seat venue is unlike any other and is perfect for jazz, cabaret and other occasions best observed and heard in a personal setting.
Floor tables have 4 seats for each table, Mezzanine tables have 2 seats for every table.
The Troesh Studio Theater
The Troesh Studio Theater is an adaptable 3,000 square foot space with an extreme seating limit of 250. Most productions are exhibited using a "black box" style and highlight general admission seating.
Smith Center Obstructed View Seats
In the event that tickets are set apart as "obstructed" or "limited" view, the stage as decided by the Smith Center means those seats don't have a full view of the stage.
Any of the previously mentioned revelations will be checked or imprinted on the ticket itself and dealers are required to take note of this on any ticket postings in the merchant notes, which will consequently show the restricted/deterred see symbol (eyeball with a cut through it).
That said the best seats in the Smith Center for both sightlines and acoustics are in a segment of the hall regularly called the "Dress Circle."
This is ordinarily the primary area at the front of the balcony. In any case, the most acoustically traded off seats in a show are those that are under the edge of the balcony, which regularly incorporate box seats, the most costly seats in the house.
For opera, however, sitting on the main floor closer to the stage is an advantage, a more personal experience, and altogether different experience than sitting in the upper tiers.
Smith Center Season Tickets
A season ticket is an additional option for the Smith Center.
The season membership offers a limited cost over buying a ticket for every performance in a series or all performances' in that season.
With Season pass tickets you enjoy extreme opportunities with boundless exchanges and simple RSVPs! No compelling reason to commit to dates or times.
With Smith Center Season Pass, you can go to every performance on any date! The Season Pass additionally incorporates numerous exclusive services.
There are numerous season passes options. There are the normal, unlimited season passes, the most costly.
And the limited season passes, for just a specific measure of days of the year, certain days of the week, non-peak, no special occasions and so forth.
It's a monetary decision yet there are different favorable circumstances other than getting your money's worth.
You watch performances without contemplating the expense. You are allowed to leave early or arrive late.
You go to the performances as long as you need to when you need to. Considering you didn't spend money, for instance, that morning, to get to the ticket.
Directions to The Smith Center Las Vegas
The Smith Center is situated in Las Vegas, NV. There are multiple routes you can use depending on your direction.
Is There a Dress Code for The Smith Center?
As is with all other significant performing centers in North America, there is no clothing standards for going to occasions at The Smith Center.
Individuals only need to be presentable, proper for the event and type of event they are attending. In spite of the fact that
The Smith Center has no "official" clothing standard, there's unquestionably a specific type of chic expected when going to the theater.
Premiere night: Go for the allure on a premiere night act. Think celebrity lane and dark tie. This is an ideal opportunity to draw out your best.
Run up of the show and jazz exhibitions: Most individuals opt for casual with their night clothing, however, be cautioned: Casual does not mean shorts and flip-flops.
The objective ought to be to ooze a casual quality of style. Straightforward and chic. Nothing excessively ostentatious.
Keep in mind, theater-goers come to see the show, not you.
A couple of more interesting points: You'll be sitting for around two hours, so you might not want to wear uncomfortable attire.
The Smith Center is packed with flights of stairs, the best attire is one you can maneuver with between the seats and stairs with ease.
How does the Seating Chart Relate to Sightlines and Acoustics?
Box seats are preferably better in the center; in the event that they're situated toward the side, chances are you will see only some portion of the stage.
Box seats offer the favorable position in that there won't be many people in front of you to obstruct the view. Often, there is more space in box seats with regard to maneuverability.
Depending on the Smith Center Venue, the balcony will be higher up and further from the stage.
The balcony seats will likely be the least expensive, but take away some of the Smith enter experience.
While they are not the best seats, you would most likely need to bring binoculars or musical show glasses.
Ultimately, you may need to settle for whatever seats you can catch since Smith Center is often fully booked especially during peak seasons.
There's more advantage to upper tier seats. You might not want to pick upper tier seats on the off chance that you have vertigo or fear of heights.
The Design and Architecture of The Smith Center
The Smith Center Board needed an ageless and rich structure, choosing planner David M. Schwarz to structure the center, utilizing motivation from the Hoover Dam's Art Deco style had a noteworthy and enduring authentic impact in the Las Vegas area.
The building is a reinterpretation of Bertram Goodhue's structure.
Indiana's White limestone for the exterior (like Lincoln), just as various detail components dependent on the Hoover Dam and 1920's themes highlight all through the office, incorporating a winged model in the Center entryway demonstrated after the dam's renowned Winged Figures of the Republic statues.
A noticeable flower theme was likewise included in select spots since Mary Smith's most loved flower is the Blue Iris.
Furthermore, work of art by landscaping specialists from the Las Vegas Art Museum has been credited to the center's impressive design.
An expansive show stage and two smaller theaters were planned as the fundamental venues.
At the corner is a 17-story tower highlighting 47 chimes and giving another point of convergence to the downtown horizon, just like Center.
Acoustics firm Akustiks worked with Schwarz to guarantee ideal sound quality in every one of the tiers, introducing innovative sound upgrading highlights like retractable drapery and auto shutting ways to reflect or assimilate sounds dependent on the required type.
The main lobby is additionally twofold soundproofed against outside commotions. An open-air park court was likewise fabricated, filling in as an extra outside show stage if necessary. It includes a work of art by Tim Bavington.
Conclusion
As a non-profit organization, The Smith Center connects with Southern Nevada's lively and cultural network. This is the reason
The Smith Center hosts performances all year round showcasing specialists and societies from around the world.
The Smith Center guarantees neighborhood children an assortment of societal experience, as well.
The center presents instructive understudy shows in its theaters at no expense to schools – and a significant number of these shows hail from abroad or feature unique societies.
On the off chance that you are searching for something to do in Las Vegas, the Smith Center is a decent spot to start.
Things to Do in Vegas