This is list of Las Vegas Mechanics was created based on Las Vegas locals contribution via social media. Lori Ballen does not suggest one mechanic over the other and this list is in no particular order. Yelp review links have been included and are suggested to see reviews of past customers.
Feel Free to add your favorites by using the comments or the form below. Please do not bash any local mechanics. This list was designed to support our Las Vegas local businesses.
And if you happen to be in the Market For Real Estate, you can poke around at houses here. Take your time and browse.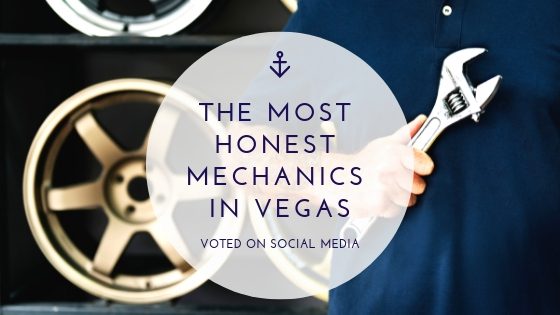 The Best, Most Honest Las Vegas and Henderson Mechanics as Voted by the Las Vegas Locals, In No Particular Order
Address
Phone and Yelp
240 W Commerce Park Ct, North Las Vegas, NV 89032
702-233-5600
Yelp
3021 Builders Avenue
Las Vegas, NV 89101
702-477-0091
Yelp
3060 North Nellis Boulevard, Las Vegas, NV 89115
702-651-9560
Yelp
5445 S Decatur Blvd #2
Las Vegas, Nevada 89118
702-251-1128
Yelp
2960 Westwood Dr. #1, Las Vegas, NV 89109
702-270-2886

3921 West Oquendo Road, Las Vegas, NV 89118
702-617-2770
Yelp - Over 30 Reviews!
3939 Coran Lane, Las Vegas, NV 89108
702-646-5119
Yelp
961 Empire Mesa Way, Henderson, NV 89011
702-248-9046
Yelp - 5+ Reviews
6185 S Peco Rd
Las Vegas, NV 89120

702-510-9503
Yelp
2101 E Fremont, Las Vegas, NV 89109
702-737-1018
Yelp
1433 South Main Street, Las Vegas, NV 89104
702-384-9000
Yelp
400 Northbridge Ln
Las Vegas, NV 89102

702-706-0826
Yelp - 5 + Reviews
6396 W Sahara Ave
Las Vegas, NV 89151

702-304-2000
Yelp
1251 American Pacific Dr
Ste 101
Henderson, NV 89074

702-568-4053
Yelp
1931 N Rainbow Blvd
Las Vegas, NV 89108

702-365-9100
Yelp
4553 N Rancho Dr
Las Vegas, NV 89130
702-658-1919
Yelp - 10 + Reviews
3910 Spring Mountai Rd
Ste 3 Las Vegas, NV 89102

702-238-4018
Yelp 20+ Reviews
7665 Commercial Way
Ste G
Henderson, NV 89011

702-413-7773
Yelp
3015 S Valley View Blvd
Ste 100
Las Vegas, NV 89102

702-367-0944
Yelp - 5 + Reviews
1615 N Decatur Blvd
Las Vegas, NV 89108

702-647-7979
Yelp
1300 N Boulder Hwy. Suite E Henderson, NV 89011

702-568-5353
Yelp - 30 + Reviews
3425 N Rancho Dr
Ste 120
Las Vegas, NV 89130

702-880-0992
Yelp 5+ Reviews

980 N Nellis Blvd
Las Vegas, NV 89110

702- 320-0338
Yelp
10127 W Charleston Blvd
Las Vegas, NV 89135
702-385-7887
Yelp 5 + Reviews
3700 N Rancho Dr
Las Vegas, NV 89130


702-656-7037
Yelp 5 + Reviews
3259 Palm Pkwy
Las Vegas, NV 89104

702-641-6162
Yelp
4871 E Flamingo Rd
Las Vegas, NV 89121



702-451-9890
Yelp
4275 Boulder Hwy
Las Vegas, NV 89121

702-456-0231
Yelp
1815 E. Sahara
Las Vegas, NV 89104
702-737-6688
3045 N Lamb Blvd
Las Vegas, NV 89115

702-643-3982
Yelp
7786 W Sahara Ave
Las Vegas, NV 89117

702-255-0051
Yelp 10 + Reviews
1655 W Warm Springs Road Henderson, NV 89014

702-434-5807
Yelp 10 + Reviews
1317 S Commerce St
Las Vegas, NV 89102
702-366-1212
Yelp