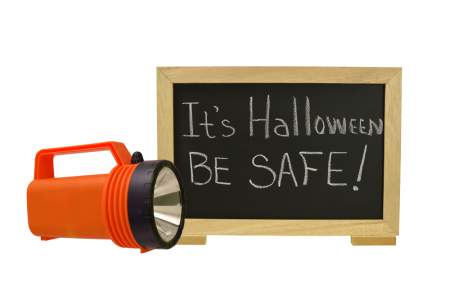 Halloween Safe-Tacular is a great way to celebrate the festivities of the season while still learning about safety.
The event was launched as a result of a child being struck by a car while trick-or-treating.
Fortunately, the child survived and is thriving, but this is a great opportunity to practice safety.
Brazil Ward's family, when setting out for trick-or-treat fun and church activities in 2013, weren't expecting the child to be struck by a moving vehicle. Seriously injured and given less than ten percent chance of surviving her accident, the youngster spent some time in a coma before undergoing a succession of nine surgeries. Four years later and mostly recovered, Brazyl and her family are working in conjunction with Kohl's and UMC to provide a safe Halloween experience as well as reflective gear for safe trick-or-treating. It's a beautiful way to turn one person's tragedy into a blessing for others.
Halloween Safe-Tacular has a variety of activities and treats on October 24th from 3 p.m. to 5 pm. at Kohl's located at 4265 S Grand Canyon Dr, Las Vegas, NV 89147
Click here to see more Things to Do with Kids in Fall in Vegas
See Homes for Sale in the 89147 Zip Code Area