This comprensive guide will show you how to sell your house fast in Las Vegas. We  will cover pricing strategies, preparing your home for the showings, why to have your home pre appraised, finding the right real estate agent, and even how to sell by owner.If you are wondering what your home might sell for in today's Las Vegas Real Estate Market, Call 702-482-7739 or use our Instant Home Value Calculator. It only takes 15 seconds. We will follow up with you once you receive your estimate.
[TOC]
Pricing Real Estate to Sell Quickly
Some home owners need to sell for financial reasons. Perhaps they need as much cash as possible to put down on another house or to pay college tuition or pay off debt. Many reasons exist for needing the most from a house sale and each one impacting the pricing strategy. In this scenario the condition of the house significantly impacts the ability to get a maximum price. Buyers are willing to pay a premium for updated kitchens and baths, well maintained and upgraded systems such as roof, heating, plumbing and electric as well as newly painted interior/exterior or newly finished hardwood floors. Home owners who want maximum price need to be objective regarding the condition of their house and be prepared to make improvements or lower the price. In any market, comparable properties that have recently sold or are on the market establish the price range to expect for a house. Within that price range the condition of your house can make the difference between getting the high end of the range versus the lower end of the range.
Establishing the right price for a home to sell must take into account the reasons for selling. When there are life-events that create a short timeline for the sale, home owners need to understand how significantly price will impact their ability to meeting that timeline. In cases where getting the best return on investment is the top priority, home owners can be flexibility on how long the property stays on the market. However, getting the maximum return also means that the house is in excellent condition. A house that needs work cannot be premium priced. Ultimately the market place will let you know your home value and if you have priced it to sell. Knowing your motivations and priorities for selling your home is critical to set realistic expectations for price.
Top Articles to Help You Sell a House in Las Vegas
Send us an email at sold@ballennetwork.com, or call or text 702-604-7739 to schedule an appointment ot have one of our expert real estate agents about selling your house.
The Right Selling Price Affects Your Bottom Line
When you're selling your home, the price you set is a critical factor in the return you'll receive. That's why you need a professional evaluation from an experienced realtor. This person can provide you with an honest assessment of your home, based on several factors including:
Market conditions
Condition of your home
Repairs or improvements
Time frame
In real estate terms, market value is the price at which a particular house, in its current condition, will sell within 30 to 90 days.
If the price of your home is too high, several things could happen:
Limits buyers. Potential buyers may not view your home, because it would be out of their buying range.
Limits showings. Other salespeople may be less reluctant to view your home.
Used as leverage. Other realtors may use this home to sell against homes that are better priced.
Extended stay on the market. When a home is on the market too long, it may be perceived as defective. Buyers may wonder, "what's wrong," or "why hasn't this sold?"
Lower price. An overpriced home, still on the market beyond the average selling time, could lead a lower selling price. To sell it, you will have to reduce the price, sometimes, several times. In the end, you'll probably get less than if it had been properly priced at the start.
Wasted time and energy. A bank appraisal is most often required to finance a home.
Agents have known it for years – Well-kept homes, properly priced in the beginning always get you the fast sale for the best price! And that's why you need a professional to assist you in the selling of your home.
Here's what Colors Help Sell a House Fast
Similar to the hues that are chosen for indoor color schemes, exterior house colors should be planned carefully. Aside from being the colors you will come home to every day, they can also make the difference in your home's value – dramatically. That's right, if you're planning to sell your home in the future, you may want to carefully consider the exterior paint colors you choose to reach the widest selection of buyers.
Home colors that work best with resales
Neutral colors can help a home to sell and if you choose traditional colors, these can present a warm and esthetically pleasing look to the exterior of your home. With warm and inviting colors, potential buyers are more inclined to want to check out the interior as the colors invite them in. If a color is too stark, this can alienate the potential buyer as they won't feel comfortable in the home. Unique colors that are too loud or outlandish can turn away potential buyers, so if you're painting with a future resale in mind, give some thought to house colors that encourage curb appeal.
Just take a look at these colors and the perception they can give potential buyers: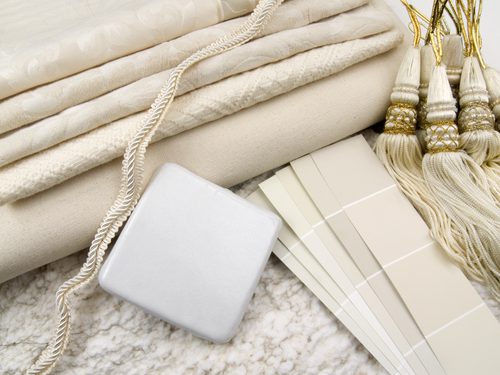 Off-White: One of the safest colors, off-white is neutral and can help make or break someone's perception of your house. Look for paint colors by Behr in Hazelnut Cream, Gallery White and Dark Truffle.
Putty: With warm colors, putty, gray hues and taupe can blend into their natural surroundings. When paired with stones that line the driveway or the foundation of the home, this can increase the curb appeal.
Taupe: An easy color because it's a neutral shade, taupe is a very popular exterior paint color and a great way to play it safe when looking at a future resale.
Gray: With different shades of gray, you may find that your house stands out as the colors can be very inviting. Look for Benjamin Moore exterior paint in Copley Gray and consider partnering it with Benjamin Moore Elephant Tusk for a matching finish on your trim.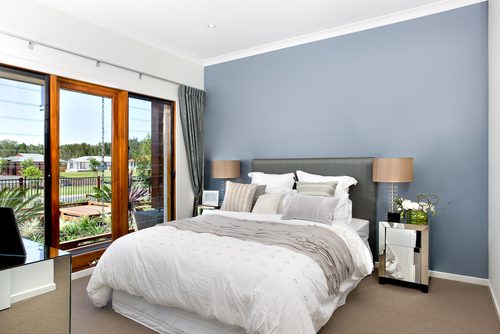 Blue-Gray: Giving a home a nautical feel works in some markets, especially homes that are near the ocean. This color works well when a good complement is used such as a white trim.
Yellow: Depending on the shade, yellow can be a good color that shows a 'happy' look. Keep in mind that lighter shades work better and the end result can be a bright and cheerful hue.
Light-Blue: Commonly used for Victorian homes, this color can help to enhance the home's exterior architectural elements. Look for great colors by Behr in Skipper with a Burnished Mahogany finish.
White: White can be timeless and a traditional choice with potential home buyers. Just steer clear of stark white as you want to complement the home with softer shades.
Cypress Green: A mix between gray and green, this is a neutral color that is far from boring. It can work well when partnered with gray or black shutters. Look for Benjamin Moore exterior paint in Cypress Green.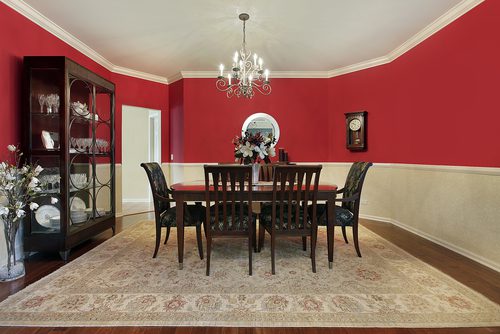 Red: Red can be cheery if it's a lighthouse color. It gives a traditional look and fresh appeal. For a great color that stands out, look for Benjamin Moore in Million Dollar Red.
Wheat: Wheat is in the beige family. It's not white and yet it's not yellow either. It has a softness to it that pairs well with blue or gray accents and a well-manicured lawn. Check out Behr exterior paint in Oklahoma Wheat.
Brown: For a warm and inviting color that's earthy, look for sable brown. Sherwin-Williams has an exterior paint in Sable that works well with other complementing colors like blue, black or red.
Green: When using green, look for traditional colors like forest green. A rich and rewarding color, the natural shade is very clean and crisp. Look for Sherwin-Williams exterior house paint color in Vogue Green.
Colors to avoid
To help with a resale, avoid neon colors, anything pink, bright yellow, orange or purple. If a buyer specifies these color preferences, that's a different story, but typically, potential buyers are looking for light, warm or earthy colors that translate into "shelter" and "warmth". Remember, they're visualizing themselves in your home, so the exterior should be inviting and warm.
In general, darker colors can make a house look smaller but more substantial. The problem with darker colors is they can quickly start to fade in the sun. A lighter color or an earthy color can help to increase your curb appeal as these colors are very inviting and help to showcase the home. Ultimately, that's what you want when you're looking at a future sale!
What's My Home Worth?Instant Home Value Estimate
How to Update Not Renovate Your Property to Sell Fast
Selling a House Faster by Installing New Carpet
Selling your home takes a lot of time and hard work, especially if you want to make sure you get the absolute best value for your home. Oftentimes, homeowners end up doing a bunch of repairs in the hopes of increasing the appraisal amount on their property. Appraisals are more important than you might even realize. The appraisal amount can determine whether a bank will finance a loan or not. Because of this, you want to do everything you can to boost the value of your home so you don't lose out on a sale because the property didn't appraise for enough.
People often have different ideas in terms of what they think is going to boost the appraisal amount for their property. While some things are more obvious such as upgrading the siding or cleaning up the yard, other things remain a mystery to some. One of those things is whether upgrading the carpet is going to increase the appraisal value or not. In reality, the answer isn't as simple as you might think.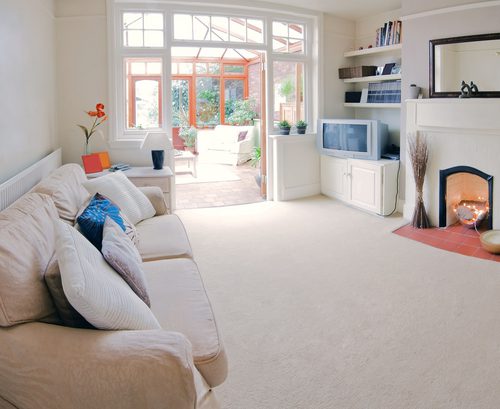 For example, you have to think about what type of flooring was in the home already. If you are thinking about tearing out hardwood floors and putting in new carpeting, you could end up costing yourself money. Hardwood floors are viewed as a luxury item and often cost more to install. As such, that means that you should do whatever you can to try to preserve the hardwood and spruce it up a bit. While new carpeting might look nice, hardwood floors will always do more for your resale value than what carpeting will.
In the event that your existing carpeting is worn, tattered and stained, you might want to consider going with new carpeting. When an appraiser walks into the home and takes a look around, they are looking for things like decent carpeting, clean walls, well-kept yard and so on. Even though you might be moving soon, you are far better off investing in new carpeting than you are letting the carpeting stay in its current state. Not only does it give off the impression that you care about your home, but it also appeals to potential buyers.
You might also like:  What is an Appraisal?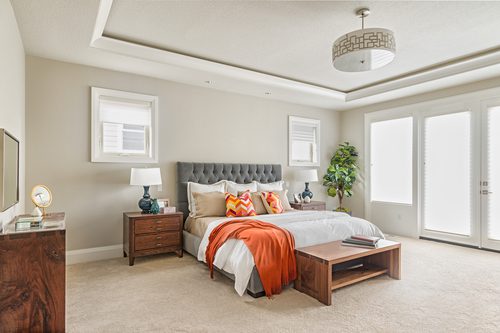 When a buyer walks into the home and sees everything neat and tidy, they are going to be more interested in putting in an offer than what they would if your home was disheveled and the carpeting was torn and stained everywhere. However, you want to make sure that you are choosing a neutral color that is going to look nice with almost everything in the house and for those looking to purchase.
On average, some report that for every $1 you spend, about 20-25 cents goes into the actual upgrade, while the other 75-80 cents comes back as an increase to your home's value. To help make sure your home gets the maximum return and yields the highest appraisal amount, consider some of the following flooring options:
Others have read: A Seller's Guide to Negotiations and Counter Offers when Selling a House
54 percent of all buyers said they were willing to pay more for a home with hardwood floors than one with carpeting, not to mention the price point for both options is fairly comparable. Tile floors are often the preferred alternative to laminate flooring. By going with a tile flooring, you could boost the value of your home by $5-10k easily.
While new carpeting might not be the best way to boost the appraisal value of your home, it can definitely help under the right circumstances. Take a step back and think about what the state of the current flooring is before making the decision to replace it with new carpeting. In doing so, you can make an informed decision and make sure you get the maximum appraisal amount for your property.
Wondering what your home might sell for today?
GET AN INSTANT HOME VALUE ESTIMATE ONLINE NOW USING OUR HOME VALUE CALCULATOR.
How to Bury the St Joseph Statue to Sell Your Listing Fast!
Bury a statue to sell a house? If you are like most of us, you've probably never heard of the very oldCatholic tradition of burying a St Joseph statue upside down to expedite selling property. Venerated in the Catholic, Lutheran and Eastern Orthodox religions as a saint, Joseph (the husband of Jesus' mother Mary), is thought of as the patron saint of workers and declared by Pope Pius IX as the protector of the Catholic Church in the 19th century.In addition to being the patron saint of selling homes, Joseph is also the saint of:
(Against) hesitation and doubt
Fighting communism
Enjoying a happy death (because Joseph is said to have died in the arms of Mary and Jesus)
Many countries, including Canada, Mexico, Austria and Vietnam
Expectant mothers
Immigrants and travelers
Working people
How Did the Tradition Begin?
Historians think that around 1500 A.D., European nuns living at a cloister needed more land on which to plant vegetable gardens and raise livestock. They had medals made that were imprinted with Saint Joseph's image and wondered if burying them in the ground would help their prayers be heard and answered more quickly. Evidently, it worked because they nuns gained more land after burying their medals and were able to remain self-sufficient at their cloister. However, why the medals were ultimately forsaken for statues of Joseph is unclear. By engaging in this ritual, the nuns essentially reinforced the concept of turning something over to the will of God. Catholics and anyone else who believes that having faith can cause good things to happen believe that it is not the act of burying a medal or statue that precipitates the sale of house but that it is faith in the Lord and his saints which propels the materialization of desired property transactions.
Where to Buy the Statue
Available online in varying sizes (typically four inches or eight inches high), St Joseph statues are made of sturdy plastic, resin or pewter material and come in packages that provide a burial sack, prayer cards and instructions about how to bury the statue to sell a house. Catholic supply stores also carry St. Joseph statues meant for house-selling rituals. Some statues feature Joseph standing alone while others have him holding the baby Jesus.
Click Here to find Where to Buy the statue online
Burying Instructions
Always bury the statue upside down. The theory behind this request claims that Joseph will work harder to leave the ground when buried upside down so he can find a comfortable home in which to dwell.
Some say that burying the statue sideways so that Joseph's praying hands are pointing directly at your house helps direct potential buyers to your home.
Bury a St Joseph statue in the backyard of your home near a flowerbed, shrub or other natural growth to expedite selling your home.
You can also choose to bury St. Joseph one feet underground (again, to make Joseph work harder to leave the ground and quickly find a nice home) next to your For Sale sign, even if it is in the front yard.
Once your house is sold, dig up the St Joseph statue and give it a place of honor in your new home.
Traditional St Joseph Prayer
Say this prayer once a day for nine days after you have buried a St Joseph statue on your property:
In the Name of the Father, and of the Son, and of the Holy Spirit. Amen Come to my aid, O God. O Lord, make haste to help me Almighty God, Father of mercies and giver of all good gifts, I come before you to honor you in your saints and ask their help in my many needs You promised those who ask, would receive, those who seek, would find, those who knock, would have doors opened to them Hear the prayers of your church, grant my requests, and pardon my sins. Amen St. Joseph, just and true, with a father's care you raised the child Jesus, and with a husband's love, you shared your life with Mary, his mother I entrust myself to your care and place in your hands this request of mine In quiet Nazareth, long ago, the Holy Spirit spoke to your heart and you followed God's will with wonderful faithIn the quiet of my days, and in the hard choices I must make, help me follow the Spirit's guidance and believe when I cannot see Repeat one of these prayers along with the one above:
Day 1: Oh God, guide of those who listen and helper of those who hear your voice, speak to me, as you did to St. Joseph, and help me accomplish the things you give me to do .
Day 2: O God, you love your people and bless the ordinary lives we quietly live. As you blessed St. Joseph, bless what I do, however hidden and simple it may be, and let all I do be done with love.
Day 3: O God, ever faithful, you remember us always and in time reveal your blessings. Help me trust in you, as St. Joseph faithfully trusted, and never let me lose faith in the wonderful gifts you promise me.
Day 4: God of families, bless the family that's mine. Keep us safe from harm, and never let evil come between us. Let peace remain in our hearts.
Day 5: O God, who loves children, be kind to our children today. Give them eyes of faith for seeing far, a loving heart for welcoming life, and a place always at your side.
Day 6: God of our heavenly home, bless our home on earth. Let the spirit of Mary and Joseph rest at our table, shape our words and actions, and bring blessing to our children.
Day 7: God, our Father, give your fatherly spirit to those who are fathers now. Like Joseph, give them hearts of devoted love for their wives and children and strength for forgiveness and patience.
Day 8: Give shelter, O God, to those who need it, and bring together families divided. Give us enough to eat, and decent work to earn our bread. Care for us, O God.
Day 9: Bless all families, O Lord especially those in need. Remembering the life of your Son, we pray for the poor, for those who lack a good home, for those in exile. Grant them a protector like Joseph, O God.
How to Sell a Home with Code Violations
Code violations span everything from breaching minimum construction standards to broken smoke alarms. While most building codes are designed to keep you safe, some cities aggressively flag homeowners who allow garbage to collect in their yards, don't clean their pool or forget to mow their lawn. Often, the code violation is cleaned up before the house goes on the market and the buyer is never aware of it. Other times, code violations sink a real estate deal.
What Are Code Violations?
If your home falls short of a county or municipal building code, it has a code violation. Many homes have some form of code violation. This is because building codes change all the time, and a house that was code-compliant when you bought it may now lag behind current standards. These innocent violations are "grandfathered" in, which means they are not regarded as violations if the home was up to code when it was built. Unless there's a safety issue, you won't have to bring the home up to current code.
Most serious code violations happen because the homeowner adds more living space without the proper permission. Other examples include water heaters or electrical points installed without a permit, failure to use non-flame retardant roofing material and the absence of smoke detectors: the list is endless.
Why Do They Matter?
Once you purchase a home you inherit the violations along with it. Buyers want you to provide them with clear and marketable title: few buyers will buy a property with liens, fines and open code violations against it. Selling a home with code violations can be impossible. Many municipalities levy huge fines and daily interest rates on the homeowner and these penalties accrue for years after the illegal work is carried out. Decades after the event, the code enforcement officer  can require the current homeowner to fix the problem and bring the home up to the most current building code – often at great expense.
Can't I Just keep Quiet About the Violation?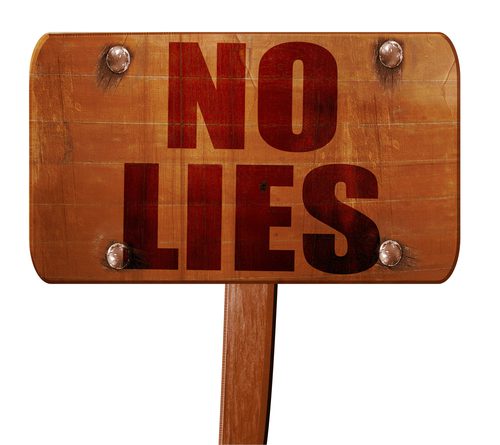 No, you can't. By law, sellers must make certain disclosures about the property to potential homebuyers. For example, the federal government requires sellers to notify buyers about lead paint in the property. State disclosures vary by state, but typically require the seller to disclose known structural problems, defects with the HVAC, electrical and plumbing systems and known code violations. And, if the buyer asks, you have to tell him about code violations openly and honestly, regardless of disclosure law. Closing a deal without making the necessary disclosures can bring a heap of trouble. At the very least, you'll have to compensate the buyer for any financial loss.
In any event, the code violation usually comes out during the buyer's due diligence. If the home inspector doesn't find it, the title company probably will when it checks the county records.
Fixing Code Violations
If your property has open code violations and fines that are accruing on a daily basis, contact the city immediately. Many times, the city is willing to work with homeowners to fix the problem. You may even be able to negotiate the sanction down to a reasonable amount. What happens next depends on the specific violation. Often, homeowners can hire a contractor to close an open violation. You'll have to pay for the corrective work and pay off any fines, but once the work is done you can list your home for sale. If the work is beyond your budget but you need to sell, some real estate investment companies may buy your house cash and deal with the violations themselves. Keep in mind that when investors buy these properties, they expect a deep discount on the purchase price so they have room to fix the violation and pay off the penalty.
Find out more about the Home Selling Process in Nevada
What's My Home Worth?Instant Home Value Estimate
Staging Tips – Sell your Las Vegas Real Estate Quicker and for More Money
Thankfully the real estate market in Las Vegas has improved over the past 12 months, those who were previously under water have hopefully recoupled some of their investment.  Many are using this time to sell their current home and invest in a new home.If you've decided to sell your house and would like to do so quickly, you will have to come up with ways that will set your home apart from the others currently on the market.  One of the easiest ways to do this is to stage the home to highlight its benefits and down play any undesirable features in order to attract the most prospective buyers.  Your home should look as clean and attractive as a model home that the perspective buyer can see themselves living in for many years to come.
Here are a few easy and inexpensive staging tips that will make your home attractive to new home buyers and hopefully lead to a quick sale.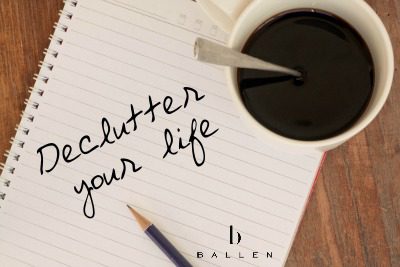 Get Rid of Clutter.  The first thing you need to do to prepare your home to sell is to get rid of all the clutter and junk that you may have laying around, and that includes your garage.  Rooms with fewer pieces of furniture make the room appear larger than it is.  Professional stagers often take as much as half of the furniture out in an effort to open up the room and make it appear bigger.  You may consider renting a storage unit while your home is on the market to store items that aren't currently needed or to store extra furnishings.
Make a Small Room Appear Larger.  One trick that stagers use for small rooms is to paint it the same color as an adjoining room.  A small kitchen and adjacent dining room will look bigger if they are the same light shade.  Using the same color drapery as the walls is another trick to make a small room appear larger.
Neutral Colors.  While we all have our own personal taste, when you're selling a home it's best to cover up bright and bold colored walls with a fresh coat of neutral colored paint in off white, beige and tan.  Very light blues and soft greens work well too.
Remove Personal Items.  You should de-personalize your house by removing personal items like family heirlooms and photos.  You want perspective buyers to think of your home as their home, and it's difficult for them to imagine themselves living in your home if it's full of your memories.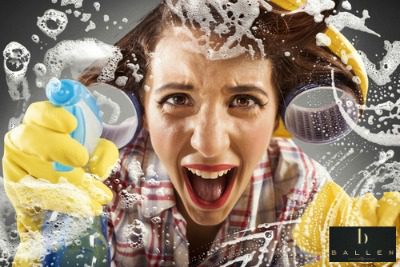 Clean, Clean, Clean.  No one wants to walk into a dirty home that smells like a wet dog that has stains on the carpet.  Remember, anyone serious about buying your home will look under kitchen and bathroom cabinets for leaks, so everything from top to bottom should be sparkling clean.  A dirty, smelly home will turn a buyer off immediately.   Have your rugs and furniture professionally cleaned and get regular cleaning service keeping your home spic-and-span throughout the time it is on the market.
Don't Forget About Curb Appeal.  The first impression your home will make will be when the perspective buyer and their Realtor pull into the driveway.  Make sure that all children's toys and bikes are neatly put away.  Make sure garbage cans are put behind your gate and be sure to cut the lawn.  Here in Las Vegas many of the homes don't have grass but decorative rock instead.  If your home has rock, make sure there are no empty patches.  Have a landscaper sculpt trees and bushes and trim any cactus, to make sure that your home makes an impressive first impression.
By following these inexpensive staging ideas, you will be making you home look more like a new model home and These points are especially important to selling your Las Vegas home, especially if the sale in contingent upon you buying another property.
Choosing the Best Time to Sell a House Fast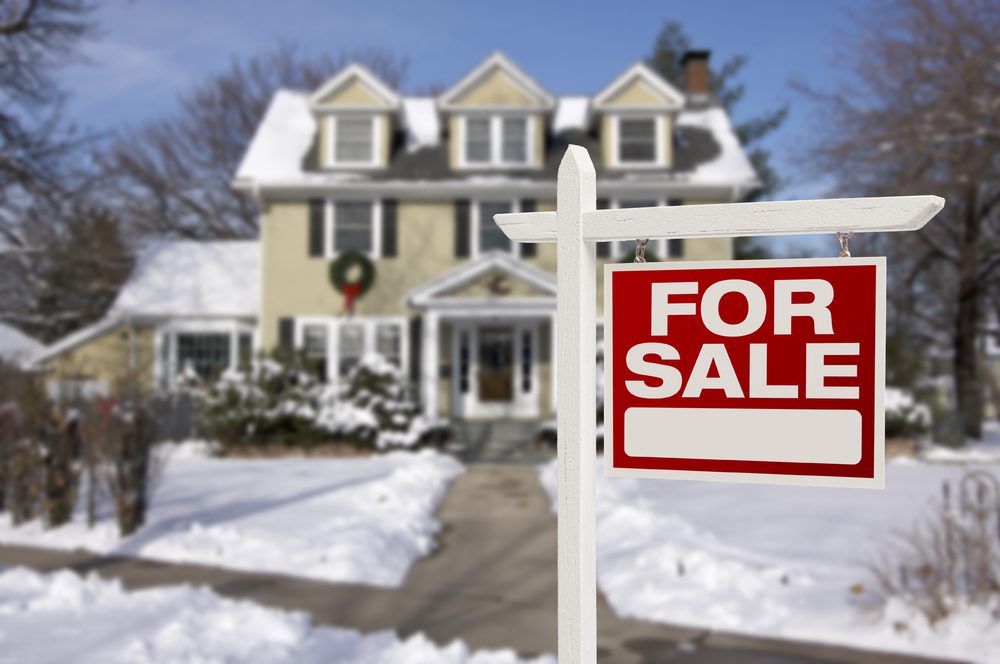 Home is where you lay your hat, but you may one day find that your hat doesn't belong there anymore.
If It's Got to Go, It's Got to Go
You may find there isn't enough room to swing a cat, let alone nurse a new baby, or that you've no use for the empty rooms your children vacated decades ago. Maybe you and your better half have gone your separate ways and the house simply needs to go, you're trying to give your dog a more spacious yard to romp, or you need to take in some elderly relatives and the staircase won't do. Perhaps you have greater professional opportunities if you move elsewhere.
It can be hard to cope with the upheaval of moving house. Moving home is one in a long line of lifestyle changes that the entire family must endure; however green the grass is on the either side of the 'For Sale' sign. Even if you're not looking to relocate, but simply to dispose of extra property, and if children, pets and elderly relatives aren't involved, you still have plenty to worry about, whatever the market.
Plenty More Where That Came From
These changes occur more often than we'd like to admit, but sad as it may be to leave a home behind; a new one will be right around the corner. There's no shortage of white picket fence houses out there, and there's no reason not to expect Lady Luck to smile on you when you strike your bargain.
Of the nearly 116 million homes built in the USA, according to the United States Census Bureau's American Housing Survey, there's bound to be one to your liking. And with the sale of homes picking up this year, you're looking at a much nicer picture and an infinitely larger return for the house you're leaving behind than you would have been able to expect six years ago.
What Goes Up Must Come Down
That said, the fluctuations on the market may be giving you the nagging feeling that you need to be constantly looking over your shoulder in case you miss any local or national real estate trends. And your apprehension would be justified if the events of 2008 are anything to go by.
Your decision to move out may or may not be in sync with market trends, or with your better half's opinion, for that matter. It's safe to assume that the state of the economy is reflected in the property market, and having a wider perspective could help you anticipate the outcome of your decision, pin-point the best time to act and find closure with the way things pan out. Still, deep down, you're probably aware, like so many of us, that you're grasping at straws. There's no point trying to predict what the market will be like ten years from now. You'd just as soon find your answers in a crystal ball than by analyzing real estate statistics for the best time to sell a house.
The Gift that Keeps on Giving
Few fixed assets can provide higher returns than a house. Recent global economic developments aside, houses are and always will be the most sought-after asset known to man, because they cover our most basic need, that of having shelter. Come rain or shine, there will always be a demand for housing.
Considering Astrology as a Time Factor
There's really no best time of year to sell a house, because you're likely to make a profit on it whatever happens. Even if you don't try hard to pass it off as the perfect home, you should expect at least a 10% year-on-year rise in market value, provided it's in a nice area, it was built using high-quality construction materials and you've owned it for at least a couple of years. If prices are low, your loss on the sale of the old house will be compensated by the fact that your new abode will be cheaper than expected. If prices are up, you'll cash in more, and you'll pay more for the new home, but you'll also possibly pay more tax.
Even so, it's good to keep in mind that real estate inventory usually goes up after the holiday season, with people flocking to put their houses up for sale as soon as the eggnog's done, in January, or the stores start stocking new Christmas merchandise, which can be as early as September. It's safe to say that spring and autumn are the best seasons to buy a new home, with so many new ones being put up for sale every day.
On the other end of the spectrum, buyers who are urgently looking for houses during the festive seasons will likely see that real estate inventory is pretty low, and so they'll be eager to strike a deal, even if the prices are a bit steep. Therefore, winter and summer are the best time of year to put the house up for sale.
However, the appeal of a house that's up for sale depends not only on the asking price, but also on the Las Vegas Real Estate market itself, the size of our cities inventory, our amenities, the infrastructure prospects for the area, the type of governing, the community budget, and many more aspects that tend to do more with community development than with the house itself.
As long as you do your best to show off your house's most prized features, you should be able to secure your asking price. In fact, going overboard with your spending on renovating and sprucing up the appliances, fixtures and fittings can be a double-edged sword. Prospective buyers like to put their own stamp on their newly-acquired nests, and your interfering with their blank canvas can put them off.
Eyes on the Prize
In reality, you don't need to worry much about when you should sell your house. The sooner you put it up for sale, the better. That way, you have plenty of time to sieve through the offers and to try to improve your listing. You simply need to make sure that you've done everything in your power to make the house attractive, within a reasonable budget, by the time you list the offer.
If the property is not appealing, the time of year is of little consequence. To make a property appealing, you need to ensure that it meets the needs of the people currently trying to move into the area. Condominiums may sell quicker than a waterfront estate and may bring potential buyers at any time of year, whereas a waterfront estate is a much more substantial investment, with fewer but often more serious buyers. Just because you have the most gorgeous property on the Las Vegas real estate market doesn't mean prospective buyers will fall in love with it at first sight. Speak to an unbiased real-estate agent, if you know one, and try to find out what this year's new generation of buyers is looking for in a property. Look into the categories of buyers typically choosing a house like yours. Then, look at your home from the perspective of a certain type of buyer and see what your property is lacking, and what it can offer as a bonus.
The White Picket Fence
Finally, don't let all this planning and upheaval get the best of you. Buying and selling property  is as much a matter of chance as it is a matter of careful planning. Do your best to offer a house others can wholeheartedly call home and don't put off making the offer public. Know what you're looking for in a new home (if you're looking for one), and make sure your goal is always within reach. Then sit back and let the market take its course.
How to Sell your Home when it's Underwater
How to Sell with Bad Neighbors
What's My Home Worth?Instant Home Value Estimate