Sur La Table has spent more than 40 years establishing itself as a respected resource for chefs, cooks, and bakers of all levels. Known first and foremost for its high-quality retail offerings, Sur La Table also offers cooking classes around the country, including Las Vegas, Nevada, for established chefs and home cooks of all levels, incorporating fun date-night couples cooking classes as well.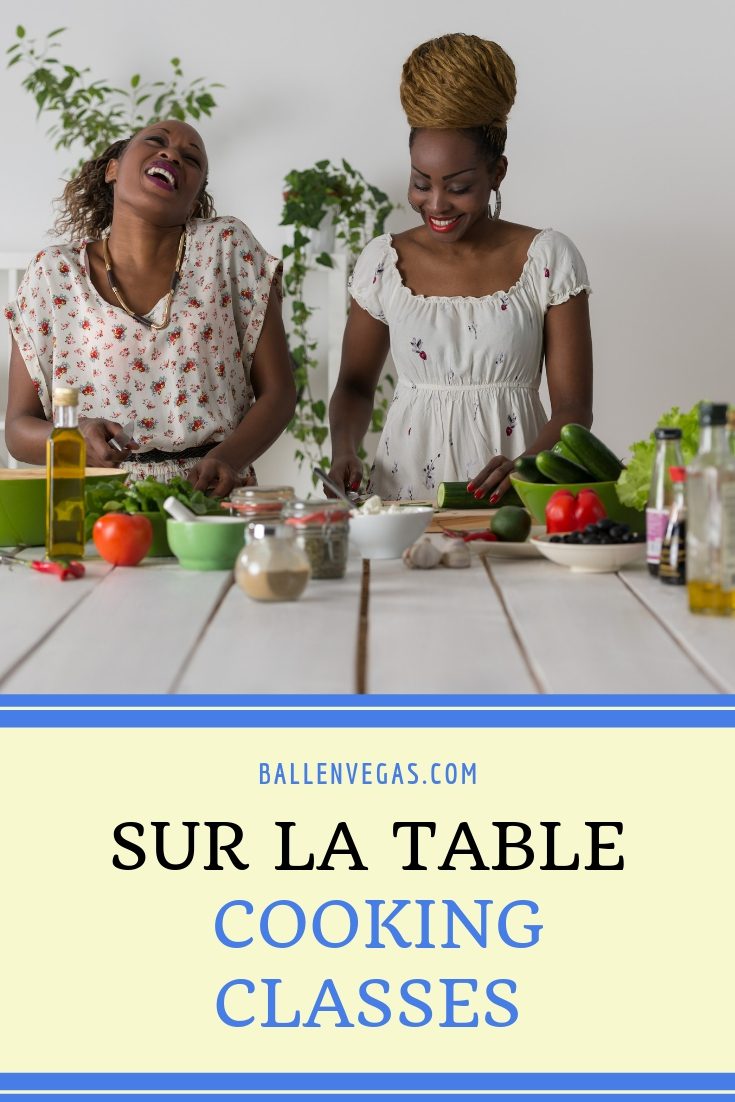 In Las Vegas, cooking classes at Sur La Table are offered in Downtown Summerlin at 1980 Festival Plaza Drive. Store hours are Monday through Thursday 10 a.m. – 9 p.m., Friday and Saturday 9:30 a.m. through 10:30 p.m., and Sundays from 9:30 a.m. through 8 p.m.
You can view their calendar of cooking classes here, or call 702-448-8615 for more information. Las Vegas cooking classes at Sur La Table cover a variety of recipes and genres of cooking and baking, from eating healthy to candy making and everything in between. Depending on the class, prices vary from $65 – $85.
Located in:Downtown Summerlin
Address: 1980 Festival Plaza Dr #155, Las Vegas, NV 89135
Sur La Table opened its first retail store in Seattle's Pike Place Market in 1972. The store offered a variety of cookware, utensils, serving dishes, and kitchen related products. Sur La Table now has retail stores in 31 states, as well as cooking classes in 24 states.
The Sur La Table retail stores across the country and online offer products to utilize in cooking, baking, dining, candy-making, coffee and tea service, and home, as well as providing food products, classes teaching food preparation, and recipes online for you to try at home. When ordering online, orders over $59 ship free.
There's no excuse anymore for not knowing how to whip up some magic in the kitchen. Whether you're seeking advancement in your own skillset, planning a fun date night in Las Vegas, or needing to supply your pantry with the necessary tools of the trade, Sur La Table has been serving chefs of all skill levels for more than forty years. Okay, Las Vegas, get cooking!
About the Cooking Classes
Although Sur La Table is recognized for its wide variety of useful kitchen tools, the classes offered around the country teach more than simple recipes. In the Sur La Table classes, led by experienced chef instructors, you'll learn kitchen techniques and fundamental skills for preparing delicious, nutritious meals all year round.
Classes last approximately two to two-and-a-half hours each, and attendees leave the experience with recipe cards and a list of supplies used within the class. Students also receive 10% savings in-store on the day they attended the Sur La Table cooking class.