How Long does it Take to Close on a House in Nevada?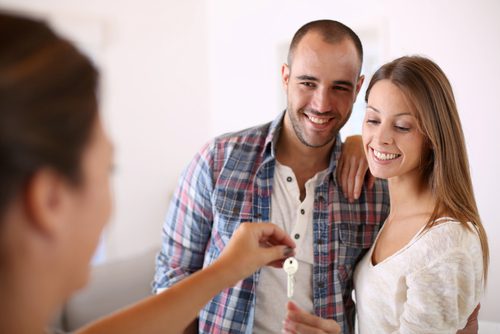 When it comes to selling, buying or closing on a home, one of the major headaches can be time. Recent US real estate statistics have highlighted that the average householder spends around four months house hunting, looking at approximately twenty properties before closing a deal.
The actual time it takes to close on a house in Nevada is around four to six weeks.
Naturally, as part of the closing process it's absolutely essential to find the best mortgage terms as well as an attorney who will assist with any legal issues concerning buying a home. Selling a home, buying a home or closing on a home involves many factors that can depend significantly on the location. To reduce the timescale, buyers and sellers of real estate in Nevada will benefit from the following:-
Knowing exactly what they want in a house
Working out how much they can afford
Asking a realistic price for a property
Choosing a recommended real estate agent
Acquiring a suitable mortgage lender
Hiring an attorney who is dedicated to finalizing the closing process as quickly as possible
Related: Las Vegas Real Estate, Buying a home in Las Vegas, The Process
Click to see Just Listed Homes with Map!
Do some homework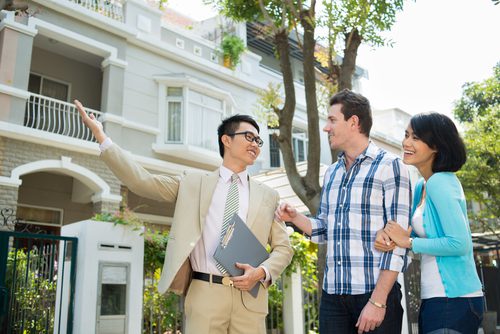 To get an approximation for the closing process, do some homework and shop around for a professional realtor. Ask friends, neighbors and work colleagues as well as financial advisers for positive referrals to attorneys.
It's worth remembering that financial closing costs are paid by both the buyer and seller. In some cases the seller has to pay for certain expenses while the buyer pays for others.
To minimize closing expenses, a reputable real estate agent can help negotiate buying or selling costs on their clients' behalf. However, it's worth pointing out that some fees are set by US law and cannot be negotiated, so do bear this in mind when thinking about the ins and outs of the closing process.
Related: Costs of Renting a home in Las Vegas vs. Buying a home in Las Vegas
What could delay the closing process of buying or selling a property?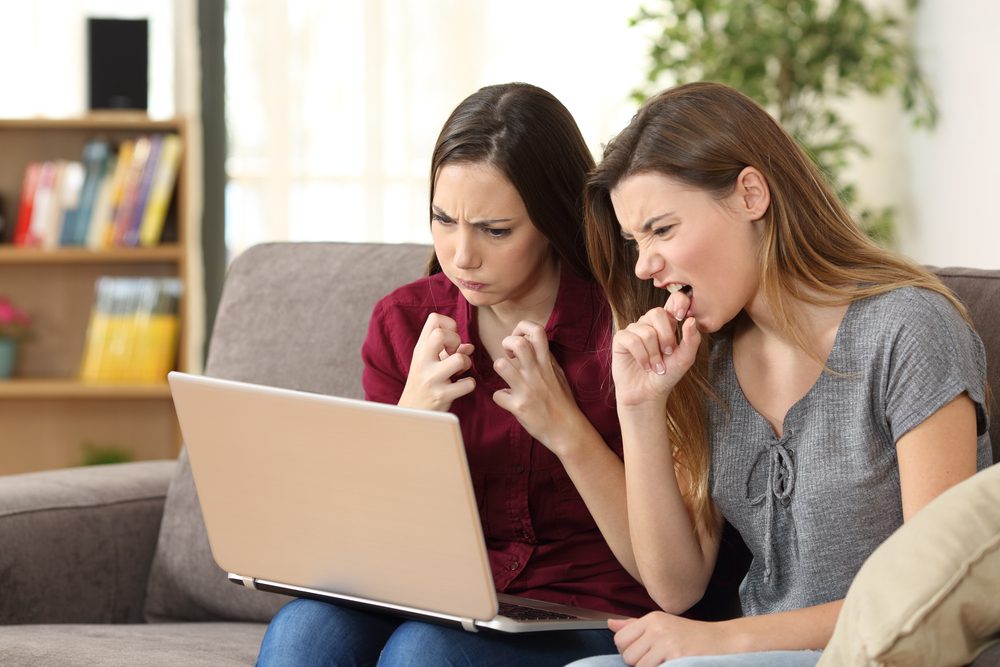 Unfortunately there are numerous reasons that could affect and delay the closing process of buying or selling a home. A buyer or a seller of a property cannot be absolutely sure a deal is done until the "t's" are crossed and the "i's" dotted. The term escrow is the 30 days between a purchase on a property being accepted and the keys handed over.
During this time there may be many hurdles to overcome for both the buyer and the seller which could cause delays putting them back to square one. Here are some of the most common problems that buyers or sellers could encounter through this period and what can be done if possible to prevent them.
Termite or Pest inspection – the vast majority of mortgage lenders in the US insist on having a pest inspection carried out on the property to make sure there is no serious damage. Insects, termites and carpenter ants can quickly eat through wood leaving it infested and unstable. The cost of pest inspections to the property buyer is usually around $100 or less. This will protect the lender's interest within the property so if pests are detected, the deal could fall through. It's also in the best interests of the buyer to have a termite inspection carried out. After all, buying a property however large or small, is a major investment. If the problems are deemed to be too severe and the seller won't pay to remedy them, then the buyer has the option to walk away as long as the purchase agreement has the correct contingencies.
An appraisal – a lender will have a property appraised in order to protect their investment. The Mortgage Institution in Nevada will want to make sure the home is worth at least what the buyer is paying for it so losses can be recouped if anything untoward happens. The rule of thumb is if an appraisal comes in too low, the seller will have to reduce the asking price or the buyer will have to pay cash for the difference. When this situation arises get a more favorable second opinion from a different appraiser and realtor.
Getting cold feet or the seller backs out – an established Realtor® will make sure there is a contract in place outlining justifiable reasons for the buyer or seller backing out of the deal without a penalty. This could include not waiving a contingency or not meeting a deadline. If the buyer decides after waiving the contingency that they don't want to go through with the purchase, maybe because they have found a better property, the earnest money will be lost. This will compensate the seller for the time their home was off the market. Alternatively if the seller decides to back out because he or she has a change of heart or a better offer was made for the property, the buyer has the legal right to collect damages from the seller.
Financing – real estate experts have highlighted that one of the main reasons for property deals falling through is that buyers do not get pre-approved for finance. Making an offer for a property without getting financial pre-approval can be a major mistake. It's surprising how many buyers do not acquire a written loan commitment from a bank or a mortgage lender before submitting an offer. In the same vein, property sellers should not accept offers from potential buyers who have not been approved for finance from the relevant sources. This can lead to the closing process being at risk especially if the buyer has lied on their loans application form. If interest rates increase sharply, a buyer loses their job or their credit score goes down their property offer could be in jeopardy.
Related: Qualifying for a Home mortgage in Las Vegas, Nevada
A home isn't insurable – if the seller has made a major insurance claim in the past on their property such as water damage or mold, this should show up on insurance records. Some insurance companies may refuse to insure a property if it is too much of a risk. At the end of the day, if a home is not insurable a buyer won't be able to make an offer unless they are paying cash. Let's face it, it's not a good idea to buy an uninsurable home so seek the advice of an experienced realtor if any problems like this come to light.
Related: Home Owners Insurance
Choosing a reputable realtor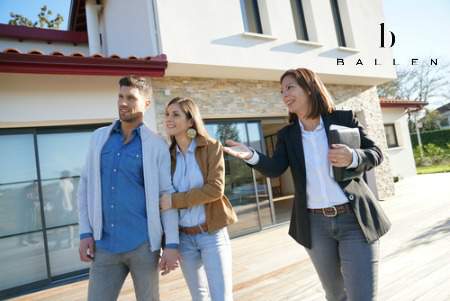 Whether selling or buying a home it's essential to choose a reputable agent who has all the necessary qualifications and communication skills. Search online for positive recommendations from reliable sources such as blogs, client testimonials or even Twitter. Trust and instinct are the keys when choosing a recommended realtor. Do check that a real estate agent is in fact a realtor which means they are members of the National Association of Realtors. This means they have to adhere to the NAR code of ethics at all times. The following steps can help when searching for a realtor to help you buy or sell a property:-
Try to meet real estate personnel out of their working environment, not all work in offices. Good realtors spend very little time at their desks.
Ask realtors how many property deals they have closed in the last couple of years to get an idea of the time factor.
Request to see comprehensive buying and selling property listings. This will help buyers find a home and sellers wishing to sell their property.
In today's competitive world it's vital that a realtor has an online presence. According to the latest buying and selling of Nevada real estate data, 85% of business is carried out online. Modern agents now have a wide variety of gadgets to assist buyers and sellers like laptops, mobile phones, email and text.
Shop around and interview several real estate professionals. Don't believe all you hear. Hire a realistic real estate agent to meet expectations.
Be aware when a real estate agent is too busy. Generally a licensed agent can only effectively work with around half a dozen buyers and sellers at any one time. Getting continuously passed to an assistant means it's time to move on to another agent who can give their undivided attention.
Don't be afraid to ask questions whether a buyer or a seller. A knowledgeable professional will be able to answer any questions. Local knowledge is essential when trying to find a buyer for a home or where to advertise if selling.
Try to find out about their background. Do they have a comprehensive network of properties for sale and to buy? Do they work cooperatively with other agents in the area? This can lead to quick transactions for both buyers and sellers alike.
How your agent can help
An efficient real estate agent will go out of their way to help buyers and sellers. Property sellers may require their services in finding the right buyer to get a good price and the best possible deal. Similarly, finding the right home for a buyer should be top priority for a fully qualified realtor. Check out what services they provide for instance:-
How to get a mortgage
Dealing with property repairs
Valuing a property
Providing information regarding recently sold homes
Open houses, foreclosures and new homes for sale
Different types of properties for sale
How to advertise and sell a property
Keeping clients informed throughout the buying and selling process
Check out these great Las Vegas Properties that were Just listed in the Homes For Sale Database.

Call 702.604.7739 to Buy or Sell Real Estate in Las Vegas, Henderson, North Las Vegas, or Reno, Nevada. We also have real estate parters around the globe! Let us know what you need and where, and we can make the connection.
Wondering how much Your Home Value is? Use our 15 Second House Value Estimator!