Farm Fall Harvest Festival at The Las Vegas Farm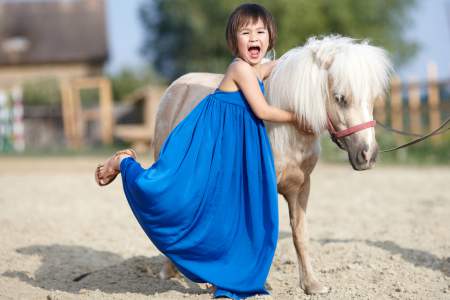 Farm Fall Harvest Festival at The Las Vegas Farm opening weekend October 13th – 15th.
Take the kiddos on a hay wagon tractor ride, put the toddlers on the cow train, let the little ones enjoy pony rides, grab a few snacks at the concession stands, and pick up a few home-grown goods while you're there.
Even better, proceeds from these event support local animals in need.
The Farm is a unique venue in the Las Vegas Valley, a working farm that produces free-range eggs and raw honey from bees on site. Although not grown on the farm, you can also pick up farm-fresh seasonal fruits and veggies from a trusted local vendor. Also at the farmer's market, you can pick up an array of products like jams, jellies, and breads. In addition to raising chickens and bees and working with local produce vendors, The Farm operates in partnership with Barn Buddies Rescue, an animal rescue facility to house displaced animals.
The Las Vegas Farm is located at 7222 West Grand Teton Drive in Las Vegas, Nevada 89131.
Festival Entry/Animals: $5 Adults $3 Children
Click here to see more Things to Do with Kids in Fall in Vegas
See Homes for Sale in the 89131 Zip Code Area