Tough Mudder
October 19
@
12:00 am
–
October 20
@
11:00 pm
Tough Mudder 5K is a loved event happening in Las Vegas this October. The event takes place at Lake Las Vegas and it's a beautiful time of year to be outdoors.
Starting and ending at Mudder Village, besides the race you'll experience live entertainment, fun games, local food stops, and cold brew.
Related Events
Pin It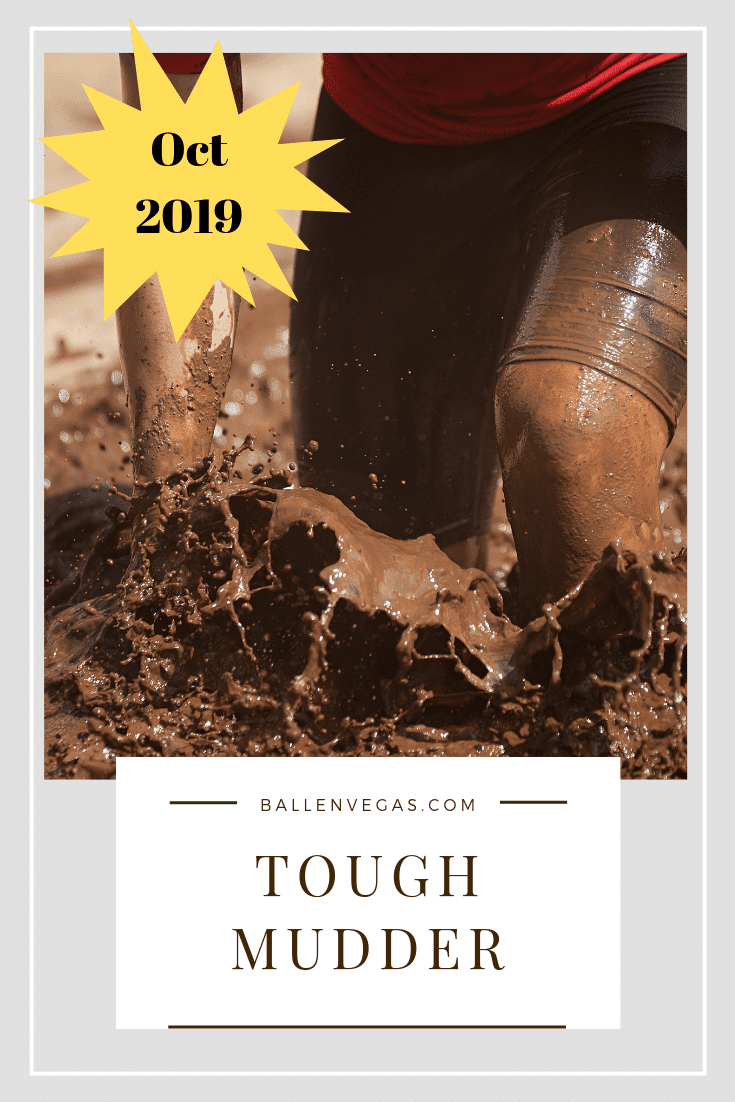 What is Tough Mudder Las Vegas?
Vegas is no stranger to odd themes, crazy events, and unforgettable nights, so it should come as no surprise that one of the toughest but most fulfilling marathons is coming to the City of Sin. However, when it comes to Tough Mudder, the reward is not instant, but instead earned.
After completing this intense event, participants will feel fulfilled and a true sense of accomplishment, which is not something most people can say about a night in Las Vegas. If you are up to a challenge, then Tough Mudder Las Vegas might be for you.
Tough Mudder is a marathon designed for only the toughest runners because to complete this challenge you have to do more than run. You have to endure a series of obstacles that test every muscle in your body.
The Classic Tough Mudder
The Classic Tough Mudder course is an 8-10-mile loop that is loaded with 25 obstacles to challenge you and keep your mind and body engaged. At least 10 if not more of the obstacles will be updated or new this year, which means you can expect to have your maximum limits tested this year.
At the end of the event, participants are invited to relax and celebrate conquering the course at Mudder Village. Mudder Village is essentially a music festival that features live bands, lawn games, food from local vendors, and a lot of Mudder camaraderie.
Running the course is an instant bonding experience, and there is nothing quite like the celebration that takes place in the Village.
All finishers will get a performance finisher t-shirt and an orange finisher headband so they can proudly tout their experience as they relax with an ice-cold beer in hand. Course runners often help each other scale walls and obstacles, so by the time you complete the course, it feels like you will hundreds of new friends. This makes the party in the Village even more fun, and since its Tough Mudder Las Vegas you can rest assured it will be a good time.
Who is Tough Mudder Las Vegas Designed for?
The Classic Tough Mudder is designed for any athlete that is ready to test their upper limits. Tough Mudder Las Vegas features the Classic Tough Mudder (highlighted above) and the 5K Tough Mudder which is 3 miles long and features 13 obstacles for beginners. Extreme athletes and those who have completed a Tough Mudder marathon in the pass may want to think about signing up for the Tougher Mudder which is an 8-10-mile competitive race.
While Tough Mudder is designed with adults in mind, athletic teens who are ready to push their bodies are also invited to join with some restrictions. 13-year-olds can participate in the Tough Mudder 5K and 14+ are allowed to participate in the Tough Mudder Classic.
How to Prepare for Tough Mudder Las Vegas
Before heading to Tough Mudder Las Vegas you need to prepare your clothes and prepare your state of mind. A positive attitude is a must if you want to get through the course. Of course, some light training won't hurt at all! However, you have to mentally be ready to conquer the course if you want to make it through. Participants who walk into the race ready to have fun and beat the challenge usually get the most out of it.
Of course, wearing the right clothes and shoes will go a long way in helping you complete the course and feel comfortable. Trail shoes are recommended as well as clothes that you can wear comfortably both dry and wet. Remember, you will be getting muddy so don't wear anything that won't respond well to water.
Make sure to also pack a change of clothes for afterward so you can enjoy Mudder Village along with your ID. If you haven't completed your waiver online bring a printed copy along with you on race day as well. Sunscreen and gloves are also recommended.
Things to Know Before Signing Up for Tough Mudder Las Vegas
On average you should expect to spend one to two hours on the course if you choose the 5K Tough Mudder, and 3-4 hours if you choose the Tough Mudder Classic. However, none of the races are timed so your time can run at their own pace. Some people run the entire race and others jog or walk between obstacles.
While most people run in teams, you can run Tough Mudder Las Vegas as a solo participant. To do so, simply register for an event and then choose one of the Solor Runner Waves so you can be paired with other runners. Some of the obstacles are insane, so you will need help from other Mudders in order to get through them.
No outside food is permitted at the event, so bring money to purchase food at the event. The course is lined with water stations so hydrating should not be an issue. If you have food allergies you are permitted to bring in small snacks.