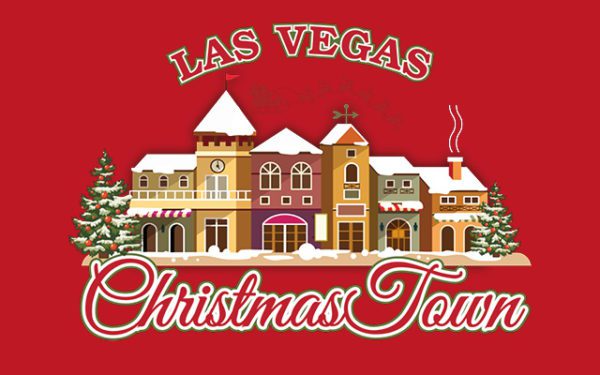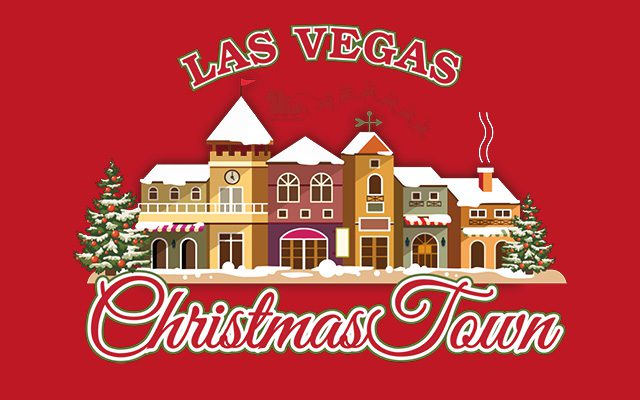 Christmas Town Las Vegas, hosted by Wet N Wild, is an opportunity for you and your family to enjoy the very best of Christmas in an amazing atmosphere, that is guaranteed to be fun for all ages.
When is Christmas Town Open?
Christmas Town is open from the 24th of November through to December the 31st, with the only days that it is closed being Christmas Eve and Christmas Day.
Opening hours are 5:30 – 9:00pm Sunday to Thursday, and 5:30 – 10:30pm on Friday and Saturday.
How Much is Christmas Town?
General admission tickets are $20 with all activities included in the price, children under the age of 2 are admitted free of charge.
There are a whole host of things at Christmas town that are sure to have visitors of all ages enchanted and enjoying themselves.
What is Christmas Town?
St Nick's Lighting Spectacular
Christmas town truly brightens up your evening, with over 2 million lights it truly is a sight to behold. The cold winter nights are transformed when your favorite Christmas songs fill the air, and the beauty of Christmas reminds you what it's like to feel that child-like sense of wonder.
The Polar Express Train Ride
Enjoy a trip through Christmas Town with a seat on the Polar Express train. A journey on the train offers you the chance to enjoy the music and the lights as you are whisked away on a fantastic trip through Christmas Town.
The Jingle Bell Sledding Hill 
An amazing 100ft hill where you can enjoy real snow in the middle of the desert! This amazing experience is sure to become one of your families favorite activities at Christmas Town, and will no doubt be something that you will all want to repeat in the future.
The Under the Mistletoe Ice Skating Rink
A trip to Christmas Town wouldn't be complete without a skate around the Mistletoe Ice Rink. With ice skate rental included in the price of admission there is no reason not to have a turn on the rink. The rink is beautifully decorated with lights that are synchronized to music that all the family will enjoy.
Santa Claus' Cozy Cottage
Santa Claus is here and ready to meet you! With his reindeer relaxing outside stop by and visit Santa in his cottage and have a seat with him near his roaring fireplace. Each child that visits Santa will get to have a little conversation with him, in what is an experience that they are sure to cherish for many years to come.
Blitzen's Bounce House Bonanza
This inflatable 40ft obstacle course is sure to put a smile on the faces of all the family. Blitzen's Bounce House is only of many Christmas-themed bounce houses at Christmas Town, be sure to look out for the others!
The 'Let it Snow' Spectacular
This fantastic show will entrance all ages as the music roars to life and is accompanied by a wonderful light show. Visual sequences combined with SNOW make this truly a spectacle to behold.
Rudolph's Save Christmas Shootout
It is your job to help Rudolph save Christmas, he needs your help to defeat the Grinch AND the Abominable Snowman. You will get to shoot the bad guys with paint, and make sure that Santa gets to restore the spirit of Christmas before it is too late!
Merry Magic Tree
The showcase of Christmas Town is definitely the 40′ dancing, magic tree. This huge tree dances to all of your favorite Christmas song, and as such is sure to bring a smile to your face.
Frosty's Snow Ball Fun
In Frosty's ball pit you will be able to have an epic snowball fight with unlimited 'snowballs' to throw.
Tiny Tim's Train Ride 
A train ride that is designed just for the smaller members of the family, a guaranteed good time for every child that decides to jump on board!
Christmas Characters
Don't be surprised if you see all of your favorite characters at Christmas Town, after all with such a wonderful experience to be had by all – how could they miss it!
Where is Christmas Town?
🌲Check out more things to do in Las Vegas for the Holidays
⭐ Take the gang on a Holiday lights Tour around Las Vegas
Summary
Event
​
Christmas Town Las Vegas
Location
​
Wet N Wild

,

7055 South Fort Apache Road

,

Las Vegas

,

NV

-

89148
Starting on
Ending on
Christmas Town Las Vegas, hosted by Wet N Wild, is an opportunity for you and your family to enjoy the very best of Christmas in an amazing atmosphere, that is guaranteed to be fun for all ages.
Offer Price