Golfing Las Vegas NV | Living La Vida Vegas Golf Style!
Golf Course View Homes For Sale in Las Vegas and Henderson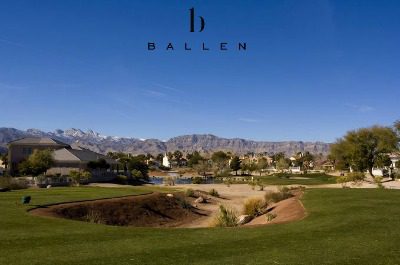 While Las Vegas has a reputation for great casinos, buffets, and night-time entertainment, gambling and eating are only two of the entertainment options here. If you are looking for a fantastic city for golfing, you may be surprised to find that another thing Vegas does well, is golf courses. With over 50 golf courses in Las Vegas and many more in surrounding cities, there are plenty of luscious green spaces to tempt even the most disciplined golfer.
One of the best parts of golfing in Vegas: it's sunny all year long, which means there are more days for you to grab your golf bag and head out for a day of relaxation! Whether you are looking for a vacation home or a new place to rest your golf clubs, there are plenty of options from golfing to communities to private clubs.
Pack your bags and head to Vegas to experience some of the most premier golfing available.
Where to Golf in Vegas
If you're looking for a great spot to burn of some steam and enjoy the relaxation of the green, check out one of these fantastic spots:
Angel Park Golf Club—Cloud 9, Mountain and Palm is the newest course at this golf club is 12 holes. The unique aspect of Cloud 9 is that the course models 12 of the most famous par-3 golf holes in the world. The course is roughly 1465 yards. The course is well lit so you can enjoy a late evening game.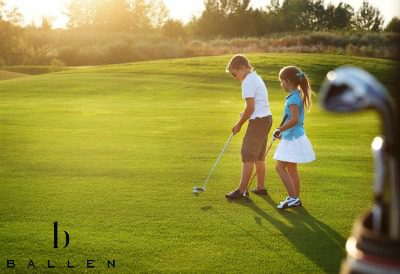 Located at the same facility as the Cloud 9, this championship level course winds through the natural landscaping including thick patches of native vegetation. In addition to providing a challenging Par-71 level course, you can enjoy majestic views of the Red Rock and Spring Mountains as well as the Las Vegas skyline. The course spans 6722 yards.
The third course at this golf club is the Palm. This 18-hole course is perfect for golfers aiming to work on their long hits. You'll need a little skill and some finesse to hit the greens on this course. Several fairways and tee placements make it doable for beginners and intermediate golfers as well. The course is 6500 yards. You can access all three courses year round.
Anthem Country Club is a championship level course that boasts 7,373 yards of elevation changes, waterfalls, six lakes, canyons and desert terrain. The course is a Par-72 and is quite challenging, though each hole features different tee locations to adjust for skill level. The course is open year round and you must be a member or visiting with a member to access the course.
Arroyo Country Club is where you want to go when you're seeking a challenge. Taking a shot at this 6.857 yard course, you'll need skill to get past the large, sculpted bunkers. You'll enjoy spanning views and a challenging game with 18 holes surrounded by stunning views and expansive greens. The course open all year round and is open to the public.
Badlands Golf Glub: Desperado-Diablo, Desperado-Outlaw, Diablo-Outlaw is where you want to go if you don't mind that your accuracy will be tested when you tee off at this 72 par course. The Desperado-Diablo is an 18-hole course that features challenging pin placements and a shot over a ravine. The course is available all year round and is open to the public. The course spans nearly 7,000 yards. The entire club features 27 holes which can be combined into three different courses. All of them feature unique challenges including one hole that requires a 240-yard drive to navigate a water hazard.
Bali-Hai Golf Club has a unique location right next to the Las Vegas Strip. The tropically themed course is just over 7,000 yards and provides plenty of views of the strips. Enjoy 18 holes surrounded by water features, more than 4,000 trees and 100,000 tropical plants and flowers. This course is open all year long and is open to the public.
Bears Best Golf Club was designed by the well-known Jack Nicklaus. The 18-hole resort spans 7,200 yards and provides a sufficient challenge for golfers of all ages. This course showcases the best hole designs of Nicklaus, providing a unique opportunity for new and seasoned participants.
Canyon Gate Country Club is an 18-hole course that specializes in water hazards. You'll need to rely on accuracy to meet the Par 72. Spanning 6769 yards, golfers have to tackle water hazards on 13 of the 18 holes. Enjoy beautiful landscaping and waterfalls across 160 acres of well-maintained course. This club is private and requires membership or invitation. The course is open year round.
Desert Pines is a southern themed course that features over 4,000 pine trees and bent grass greens on the expansive 6,810 yard property. Step away from the busy strip and hot summer sun with this shady 18-hole course. You'll face water hazards on 9 of the 18 holes. This public course is open year-round.
Desert Rose Golf Course was one of the first to be built in Vegas and was opened in 1964. With 6,500 yards to tackle, you'll have to put your strategy skills to the test. This 18-hole course is open all year and is open to the public.
Durango Hills Golf Course is an executive-styled course that features 18 holes and nearly 3,800 yards of par 3 and par 4 holes. The smaller course can be completed in roughly four hours, perfect for when you only have a few hours free. You'll find your skills challenged on the 18th hole, with a 154-yard, par 3 featuring a water hazard and stunning mountains in the back. The public course is open all year.
Eagle crest Golf Course is an 18-hole, executive style course that spans just over 4,000 yards and is par 60. This semi-private course accepts some public tee times or you can become a member for more access. This course is open year round.
Highland Falls at Golf Summerlin was designed by Billy Casper, winner of the Masters, and this course sits on 6,512 yards. The traditional course provides plenty of opportunities to get a good score, if you can nail the slopes. This course is filled with floral landscaping, bunkers and sand traps. The course is open to the public and has tee times all year long.
Las Vegas Country Club is a Parkland-style club that is 18-holes set on just over 7,200 yards. With views of Vegas from the fairways, you can enjoy a game of golf with a convenient location near downtown Vegas. The private course if open year-round.
Las Vegas Golf Club is a par 72 course, with 18 holes set on just over 6,300 yards. The course is perfect for beginners or players looking for a casual game with only a few bunkers and plenty of room to move around. This course was recently upgraded with $5 million in course improvements and a new clubhouse. The club is open to the public year-round.
Las Vegas National Golf Club is a par 71 course resting on 6,815 yards right in the middle of Las Vegas. This oasis in the middle of Vegas provides a challenging option with thousands of trees dotting the course. You'll also battle sand traps and ponds as well as a few par 5 holes. The course is open to the public and has tee times available all year round.
Las Vegas Paiute Golf Resort is a Snow Mountain course that is the original course of this club house and features 18-holes. The desert themed course is a par 72 and spans 7,146 yards. The course wraps around a lake and provides panoramic views of the mountains and Vegas.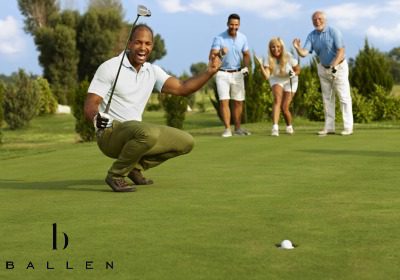 The Sun Mountain course is recognized as the course with the best views of the three courses at Paiute. Sun Mountain is considered the easiest course of the three. Dotted with mad-made lakes and stunning views of the mountain, you can enjoy a relaxing game on this 18-hole course, Par 72 course that sits on just over 7,100 yards.
The Wolf Course is considered one of the hardest courses in Vegas. With a par 72 on over 7,600 yards, you'll have to bring your a-game. The course utilizes the natural desert landscaping with the mountain backdrop. The course features several sets of tees to accommodate different play levels. The course is open to the public and is open all year.
Los Prados Golf Club is located in the Los Prados gated community. The 18-hole course sits is 5,450 yards and has a par 70. With bunkered greens and narrow fairways, this course provides a challenge. The semi-private club does allow visitors to visit the course. You'll find tee times here year round.
Painted Desert Golf Club is a desert-styled golf course that is a par 72. The expansive 6, 781 yard course provides a well-balanced desert oasis feel. The desert areas provide a challenge for courses, though tee boxes and fairways are separated from the native vegetation. Keep an eye out for the bunkers. You can grab a game here all year.
Palm Valley Golf Course sits on almost 7,000 yards and is a par 72. You'll enjoy an open course with few trees but plenty of rolling hills and a few water hazards. This course is designed for golfers who enjoy spending their weekends trying to improve their game without a ton of pressure. The semi-private course welcomes all guests and is open all year.
Red Rock Country Club is an exclusive golf club that features natural beauty and a well-designed course. This private course does not allow public access or visitors. To access this course, you'll need to be a member here. The course is open all year and features palm trees, waterfalls and rolling hills. With a par 72 on just over 7,000 yards you can take in expansive views while working on your swing.
Southern Highlands Golf Club is a private eighteen-hole golf course in Southern Highlands. Southern Highlands Golf Club has over 7000 yards of golf with a par of 72. Designed by  Robert Trent Jones, ASGCA/Robert Trent Jones, Jr., ASGCA, Southern Highlands Golf Club opened in 2000. The course rates at 74.4 and has a slope rate of 138.
See Homes For Sale today in Southern Highlands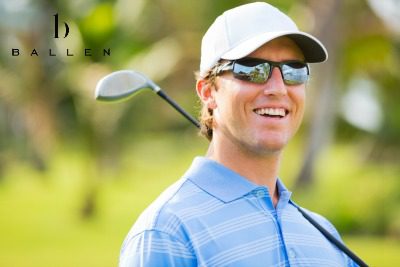 Living in Las Vegas can provide a variety of entertainment options. Situated near a lot of nighttime entertainment, casinos, shows, shopping and dining options, you'll find plenty of ways to stay entertained when you aren't on the course. With private access to clubs via gated communities you can spend more time on the green and less time getting there.
Whether you opt to live in a private community or look for a home a little farther from the courses, you will be surrounded by a myriad of options for excellent golf games. From private clubs with wide fairways to open courses that feature more difficult sand traps, water features and stunning views, you'll likely find your new favorite course outside of the bright lights and big city that is Las Vegas.
Let us help you find the perfect home so you can spend more time hitting Birdies and Eagles and less time searching for a house. For more information on listings in Las Vegas, contact one of our qualified agents at Lori Ballen Team Las Vegas, Henderson.