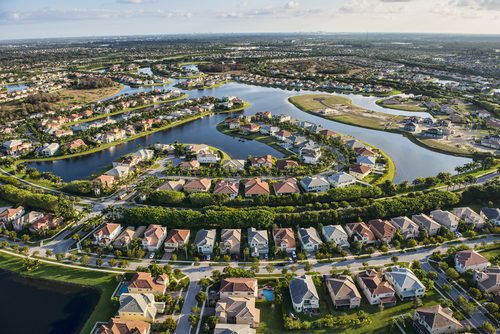 A master planned community is a large area where a developer has divided parcels of land that have been pre-determined for a specific builder, price range, type of home, or commercial zoning. This developer will build all of the infrastructure to support further development, i.e. water, sewer, power lines, and so forth. Next the developer will bring all different kinds of builders into this community to start building and selling homes. The master plans in Las Vegas all have specific rules and restrictions regarding painting homes, landscape, signage, pets and so forth. Many of the master planned communities have a master Home Owners Association.
Many people like how beautiful these areas are.  Each master plan is landscaped differently, and some are more "green" than others here in the valley.  Most of them have walking trails, parks, and community centers.
Enjoy browsing homes for sale inside any of these Master Planned communities. When you are ready to buy or sell real estate in one of these Master Planned Neighborhoods, or anywhere in Las Vegas, North Las Vegas, or Henderson, call us at 702-604-7739.
Here is a list of Master Planned Communities in Southern Nevada

If you want a neighborhood in Las Vegas (or in this case North Las Vegas) that has it all, consider the Aliante Nevada neighborhood. It is in zip code 89084 and has the best of everything that Vegas has to offer without all of the hustle-bustle of big city noise and life. Aliante is one of the very first designed communities in Northern Las Vegas, and it features some of the most beautiful sceneries around. Not the least of these is the Sheep Mountains area, which shows off much of the grandeur of the North Las Vegas real estate properties. It also has a history that is rich in tradition and residents are proud to tell its story.
The Aliante community originated in the year, 2002, is located in the Northern area of Las Vegas and has some of the best scenery, shopping, and employment opportunities in suburbia. It has over 7000 homes, and it covers an area almost 1170 acres in total.
Del Webb, Pardee Homes, and D.R. Horton as responsible for the majority of these areas. They take pride in their properties and it shows. These fine developers have been involved in the development of several new communities in the greater Las Vegas area for many years now. Residents enjoy a wide variety of amenities and activities and are proud to call it home.
Here you'll find all of the homes for sale in Aliante by Price and by Feature. When you see something you like, Call 1-800-805-8354. Ballen would love to be your real estate choice for Aliante or anywhere else in North Las Vegas, Las Vegas, or Henderson.
Anthem is actually located in the city of Henderson, Only fifteen minutes from the Las Vegas Strip. Living at Anthem provides you ample opportunity to grab a bite, catch a show, or experience all of the entertainment options of Las Vegas, but also has entertainment options within the community, such as theater and restaurants. Anthem also offers sporting events, recreational options, golf, rock climbing, hiking, cycling, boating, basketball, football, and more with its world-class facility designed to meet your needs.

Here you'll find all of the homes for sale in Anthem by Price and by Feature. When you see something you like, Call 1-800-805-8354. Ballen would love to be your real estate choice for Anthem, NV or anywhere else in North Las Vegas, Las Vegas, or Henderson.
Desert Shores is beautiful, well-maintained community that consists of 27 individual communities, each of which with their own uniqueness. The area is full of greenery, has four beautiful lakes, recreation areas, and several of the developments are gated. Desert Shores was developed in 1988 by RA Homes and was transitioned to a homeowner controlled community in 1992.
Desert Shores Las Vegas is located in the near the foothills of northwest Las Vegas and bordered on two sides by the town of Summerlin.Desert Shores is about 30 minutes from downtown Las Vegas and the Las Vegas Strip, yet the community feels as though you are living in your own desert oasis, away from the hustle and bustle of the city, yet close enough to have access to amenities available in the city. Desert Shores is a 682 acre master planned community, which is a town built completely from scratch. A master planned community is an area that is carefully planned to have a specific feel and look that will extend into the future of the community.
Desert Shores Homes For Sale by Price. Enjoy Browsing Las Vegas Real Estate.
When you are ready to buy or sell Desert Shores Real Estate, please call Ballen Network at 702.604.7739. We have several specialty agents in the area as well as Las Vegas, Henderson, and North Las Vegas.
Eldorado is a "master planned community" in the North Las Vegas area, featuring breathtaking mountain views. It is a well-established, family-centered community 25 miles from the Las Vegas Strip and the McCarran International Airport. It is situated close enough to drive in easily to N. Las Vegas, but far enough removed to offer a respite from the "big city" area.
Green Valley is located in the Henderson, Nevada. It is an exclusive neighborhood and the first master-planned community of its type in the Southern Nevada. Green Valley Master Community covers an acreage of 8,400 which is approximately 34km squared. In 2013, statistics showed Green Valley with a populace 4, 830 per square mile.
Green Valley, Nevada Homes For Sale by Price, Feature, And More
Call 1-800-805-8354 to schedule a showing to see a home or get your Green Valley home value when selling a house.
Mountain's Edge master-planned community is carving its place amidst the mountainous and desert landscape of Las Vegas, Nevada. The Mountain's Edge community consistently earns its place among the nation's top ten selling communities, ranking number one for four consecutive years. Focus Property Group, the developers of the Mountain's Edge community, believes in their responsibility to plan and protect the desert's natural resources. Landscaping in the area minimizes the use of water with appealing designs using lush desert flora. Focus Property Group invests itself not only into the preservation of natural resources but also in replenishing resources that have been depleted by people. For example, a park at the community's entrance was revegetated with 10,000 native yucca and creosote plants in keeping with the area's natural habitat.
Inside Mountains Edge, you'll find smaller neighborhoods each with it's own energy, style, and home owners associations. There are the neighborhoods that are within the Mountains Edge Master Planned Community. Each neighborhood is unique to it's own models of homes and builder.
Mountains Edge Neighborhoods, Southwest Las Vegas 89178
Inside Mountains Edge, you'll find smaller neighborhoods each with it's own energy, style, and home owners associations. There are the neighborhoods that are within the Mountains Edge Master Planned Community. Each neighborhood is unique to it's own models of homes and builder. Click on each neighborhood to see properties for sale.


Peccole Ranch is located just east of Hualapai between Charleston and Sahara. It is a community with over 3,000 homes including several gated communities. Peccole Ranch Homes for Sale are desired to own because of the fabulous walking trails, lush landscaping and pristine parks.
Rhodes Ranch Master Planned Community
The Rhodes Ranch gated community is divided into distinct neighborhoods, all situated around the impressive 6,909 yard lushly landscaped Rhodes Ranch golf course. Rhodes Ranch community features state of the art amenities, access to brilliant public and private schools, convenient access to stores and restaurants, and is part of the Rhodes Ranch Association.
Homes may feature gourmet kitchens, spacious floorplans, charming courtyards, and stellar views of the golf course designed by renowned architect Ted Robinson. Rhodes Ranch features 5,000 homes.
Durango frontage of Rhodes Ranch is speckled with shops and restaurants, so retail amenities and delicious dining are within the community. Living on the edge of the beltway also gives you access to all of the luxuries of Las Vegas within minutes of driving.
Seven Hills Master Planned Community – Henderson
Seven Hills in Henderson, Nevada is a master-planned community inspired by Tuscany, Italy. The area's Italian-inspired architecture presents stunning luxury homes that spare no expense when it comes to comfort and style, including the swimming pools. The area features developer-built homes, custom neighborhoods, and million dollar mansions, all with remarkable views of the mountains that create the Las Vegas Valley. Luxury and infinity pools included in custom homes set in the foothills feature awe-inspiring views and provide the perfect way to relax in the desert sun.
The Seven Hills community is guard-gated and hosts more than two dozen custom neighborhoods, all with names inspired by Italy. And when not relaxing by the pool, you can tee off at the champion golf course, meander along the walking trails, bike trails, visit the parks, or hang out in the community's recreation facility. There's ample space for sports like soccer, baseball, basketball, and more. Or, when you've had your fill of soaking in poolside rays, you can visit one of the community's other amenities such as movie theaters or fine dining.
Southern Highlands is a bedroom community in Las Vegas, Nevada. This upscale planned development offers luxury housing and scenic parks for residents to enjoy. As an active neighborhood in Las Vegas, this neighborhood has many recreational activities and scenery that provides awe-inspiring views of the Las Vegas Valley. This community is about 15 miles south of downtown Las Vegas in one of the newer developments of the city.
What's for Sale in Southern Highlands?
Summerlin Pricing Table
Use this table to find homes for sale in Summerlin by the map, by price, by size, feature and more. When you decide to buy or sell real estate in Summerlin or any other community, Call Ballen at 702-604-7739
The Lakes Homes For Sale by Price
Tuscany Village is a community located in Henderson Nevada. Forbes makes Henderson one of the safest cities in America, as well as one of the best in America by Bloomberg BusinessWeek in 2014. Tuscany Village not only represents the city of Henderson, but it is a community that represents leisure, golfing opportunities, and convenience.
Tuscany Village underlines the importance of convenient amenities and people who strive to live an elegant lifestyle. The community houses a number of well-known private and public schools, an impeccable golf course, and excellent shopping opportunities that are conveniently located throughout Tuscany Village. Tuscany Village underlines the importance of comfort. For incoming and outgoing presidents, Tuscany Village is conveniently located near US 95, allowing you easy travel throughout the Valley. Many people who are visiting Tuscany Village will find that it is conveniently close to major airports. The community is located within 25 minutes of Henderson Executive Airport. In an effort to ensure that residents are comfortable, Tuscany Village hosts several outlet malls and restaurants that are in close proximity to the community
More Neighborhoods for you to browse properties for Sale
Neighborhood
Zip Code
Dec 2016 Median Sold (SF)
Aliante
89084
$318,000
Alta Mira
89135
$218,50
Anthem Homes For Sale
89052
$295,000
Anthem Country Club
89052
$1,000,000
Ardiente
89081
$267,277

Arlington Ranch
89178
$254,000

Black Mountain Vistas
89102
$234,450
Canyon Gate Country Club
89117
$1,770,000
Cadence
89011
$284,293

Calico Ridge
89011
$375,500

Canyon Gate
89117
$1,088,000
Centennial Hills
89081
89129
89131
89143
89149
89166
$280,102
Champion Village
89012
$340,000

Coronado Ranch
89139
$228,850

Desert Inn Country Club
89109
$115,000
Desert Shores
89128
$315,000
Eldorado
89031
89084
$247,015

Elkhorn Ranch
89149
$167,000
Elkhorn Springs
89131
89149
$205,000

Foothills at MacDonald Ranch
89012
$1,485,000
Green Valley Homes For Sale
89012
89014
89052
89074
$289,500

Green Valley Ranch
89012
$393,000

Green Valley South
89052
89084
$275,000

Highlands Ranch
89141
$312,000
Hillsboro Homes
89074
$600,000
Inspirada
89044
$377,750

Iron Mountain Ranch
89131
$425,000

Lake Las Vegas
89011
$933,312

Las Vegas Country Club
89109
$297,000

Legacy Golf Community
89074
$170,000

Lone Mountain
89129
$209,500

Lone Mountain West
89129
$329,000

Los Prados
89130
$234,000

Lynbrook
89130
$250,000
MacDonald Highlands
89012
$1,072,000

MacDonald Ranch
89012
$238,000

Madeira Canyon
89044
$437,250

Mcneill
89102
$385,000
Mesa Verde
89032
$142,500
Mira Villa
89144
$194,000
Montecito
89178
$220,000
Mountains Edge
89178
$250,000
Nevada Trails
89113
$342,000

North Shores
89129
$244,500
Painted Desert
89149
$291,495

Paradise Hills
89002
$262,450

Peccole Ranch
89117
$292,000

Providence
89166
$267,450
Queensridge
89145
$520,000

Rancho Las Palmas
89123
$187,000
Red Rock Country Club
89135
$647,540

Rhodes Ranch
89148
$324,950

Scotch 80's
89102
89106
$270,000
Seven Hills
89052
$430,000

Shadow Hills
89129
$276,000
Siena
89135
$441,000
Silver Springs
89074
$310,000

Silverado Ranch
89123
$247,500

Silverstone Ranch
89131
$258,250

Solera
89044
$238,000

South Shore
89128
$280,000

South Valley Ranch
89011
$169,750
Southern Highlands
89141
$314,750

Southern Terrace
89148
$380,000

Southfork Henderson
89052
89074
$397,500
Southwest Ranch
89148
$448,500

Spanish Hill
89148
$1,000,000

Spanish Oaks
89102
$230,000

Spanish Trail
89113
$770,000
Spring Mountain Ranch
89143
$211,000

Spring Valley
89147
$231,500

Stallion Mountain
89122
$210,500
Summerlin
89128
89134
89138
89144
89145
$300,000

Summerlin Hills
89128
89134
89138
89144
89145
$568,250

Summerlin West
Various
$359,750

Sun City Aliante
89084
$199,000
Sun City Anthem
89044
89052
$350,000

Sun City Macdonald Ranch
89012
$222,251

Sun City Summerlin
89134
$300,000
Sunridge at Macdonald Ranch
89052
$222,251

The Bluffs
89014
$261,000
The Lakes
89117
$266,000

The Ridges
89135
$2,200,000
Tierra De Las Palmas
89031
$183,750
Town Center
89149
$160,488
Tuscany
89011
$303,490

Whitney Ranch
89014
$262,500
Woodcrest
89108
$156,500

Summary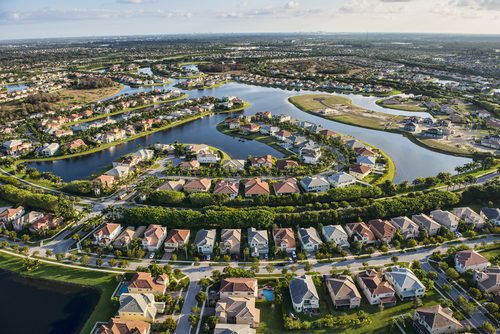 Article Name
Las Vegas Master Planned Communities
Description
A master planned community is a large area where a developer has divided parcels of land that have been pre-determined for a specific builder, price range, type of home, or commercial zoning.
Author
Publisher Name
Lori Ballen Realtor® Keller Williams Realty Las Vegas
Publisher Logo