Quick search. Search homes for sale in Las Vegas your way!
Shopping homes for sale in Las Vegas is an exciting activity. Depending on your price range, the selection can be quite massive. Some buyers find this overwhelming. This website will show you available homes for sale in las vegas by price, area, style, feature and more. We work hard to remove any real estate listings that have an accepted offer. The website is updated frequently with the most recent properties. At any time, you can save your favorites, or request more information on a specific listing. You can also save your search and be alerted by email when any new listings reach the market that match your criteria. With this homes for sale website, you can get as detailed as you like. Whether you are looking for a 6 bedroom home with RV parking to a 3 bedroom horse property with a mother in law quarters, we got you covered. Call or Text 702-604-7739 to speak with a real estate agent anytime. Click here to shop New Homes Las Vegas!

Click on the price or feature of the Real Estate You would like to see. You'll be taken to a page of MLS listings just as you requested. When you see something you like, Call 1-800-805-8354.
When you decide to choose from any of these homes for sale in Las Vegas, we suggest you begin with what you know you can afford before you choose an area. There are neighborhoods here that have million dollar luxury houses across the street from starter homes and they share the same community amenities. When you begin with what you want in a home, and what you can afford, you begin to see where these listings are available. Next, you can dive deep and explore the area to see if it's an area that meets your needs. Take a moment to use the home affordability calculator to see what price range you might want to match your house payment desires. Scroll down for information about master planned communities that can also affect your house payment.
This Page provides links to the following homes for sale in Las Vegas
Many buyers enjoy browsing properties pinned on a map by price. This will allow you to see clusters of properties in that range and the area where they are selling. Click on any home to see more details for that specific property. Use the map filters to change the size, price, and features of homes you would like to see on the map.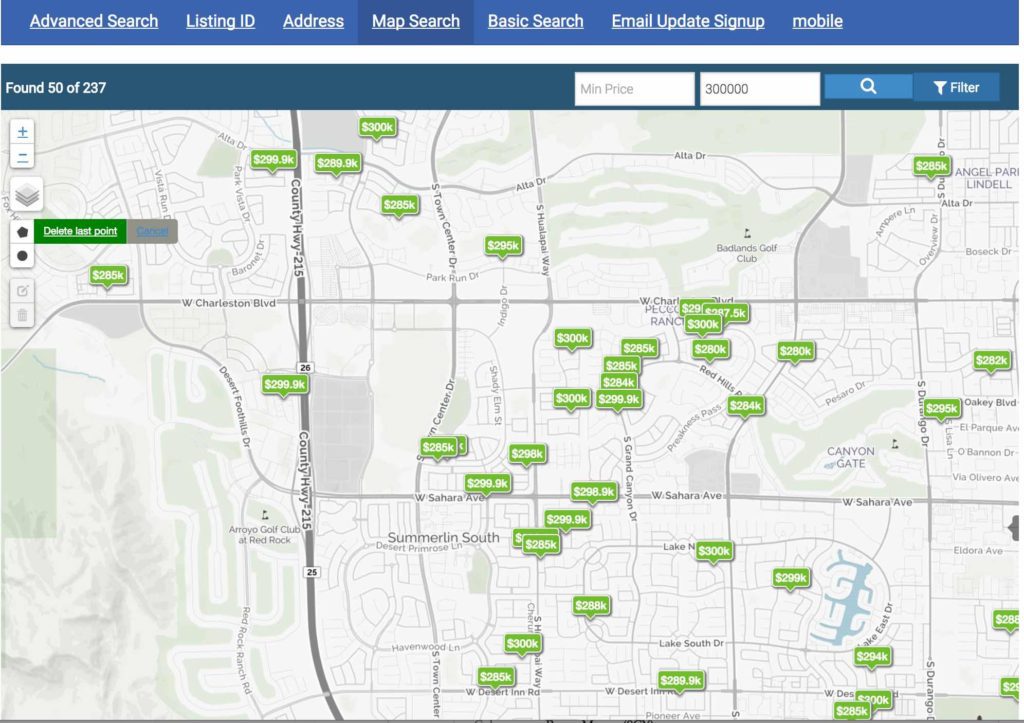 Make a note of the neighborhoods you are seeing the most houses you might like to view. On this website, you can view the average price ranges for that neighborhood. When you are in the area, it would be a good idea to drive through these communities and note what you like and don't like about that neighborhood. You'll also see the schools listed in these pages and can research them if that is important to you as well.
SHOP HOMES FOR SALE IN LAS VEGAS BY FEATURE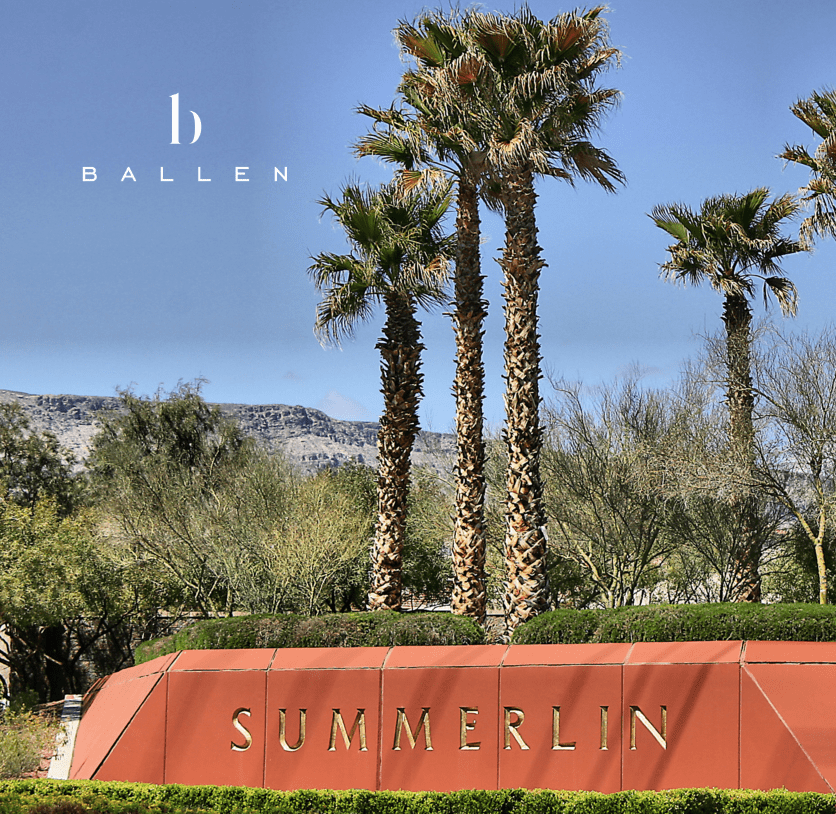 A master planned community is a large area where a developer has divided parcels of land that have been pre-determined for a specific builder, price range, type of home, or commercial zoning. This developer will build all of the infrastructure to support further development, i.e. water, sewer, power lines, and so forth. Next the developer will bring all different kinds of builders into this community to start building and selling homes. The master plans in Las Vegas all have specific rules and restrictions regarding painting homes, landscape, signage, pets and so forth. Many of the master planned communities have a master Home Owners Association.
Many people like how beautiful these areas are.  Each master plan is landscaped differently, and some are more "green" than others here in the valley.  Most of them have walking trails, parks, and community centers.
Enjoy browsing homes for sale inside any of these Master Planned communities. When you are ready to buy or sell real estate in one of these Master Planned Neighborhoods, or anywhere in Las Vegas, North Las Vegas, or Henderson, call us at 702-604-7739.
Enjoy browsing homes for sale inside any of these Master Planned communities. When you are ready to buy or sell real estate in one of these Master Planned Neighborhoods, or anywhere in Las Vegas, North Las Vegas, or Henderson, call us at 702-604-7739.

A popular home selection in Las Vegas is high rises. These are condos and lofts that you will find all over town from Summerlin to The Las Vegas Strip. Before buying one of these high rise condos, be sure to explore the home owners association regulations, rent restrictions, and condo fees. Many buyers are quite surpised at the low rate of the condo and the high rate of the area fees.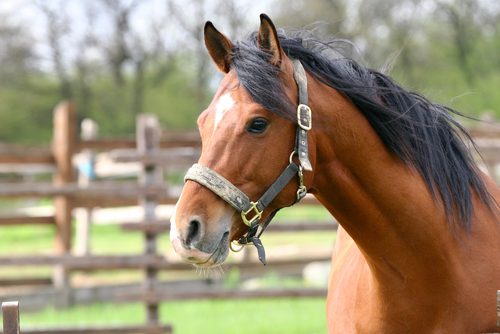 Some of our most popular requests are for homes for sale in Las Vegas with land as well as specific horse properties. We have found many buyers to use the horse property filters when they browse even if they are not looking for horse property as they have realized equine homes frequently offer more land.
You'll want to be cautious about the differences. In las Vegas, there are zoning restrictions where it comes to horses. If you actually plan to have horses on property, you'll want to be sure to find a community zoned for horses. We have many. Some of these properties may have stalls, arena's, pastures, hot walkers and so forth. Some may simply be zoned for horses yet may not offer any specific horse property features.
If you are looking for more land, you may not need an area zoned for horses at all.
Homes for Sale in Las Vegas $200,000 to $300,000