Henderson Homes With Casitas
See All Henderson NV Houses For Sale in the MLS today. Browse by size, feature, style, location number of bedrooms, days on market and more. When you are ready to buy or sell real estate in Henderson or Las Vegas, Nevada, Call Ballen at 1-800-805-8354.
As part of the Las Vegas metropolitan area, Henderson gets a lot of visitor traffic because it's nestled right next to one of the biggest, brightest tourist attractions in the world. If you're looking to move to Henderson, room for guests is not only ideal, it's a must.
Casitas are also called mother-in-law quarters or guest houses. Why would someone need a casita? Look into the future and you might see a young college graduate returning to the nest to work and save money, or a parent who doesn't want to live alone.
Casitas are wonderful for out of town guests, a live-in nanny, a quiet home office, or an entertainment area.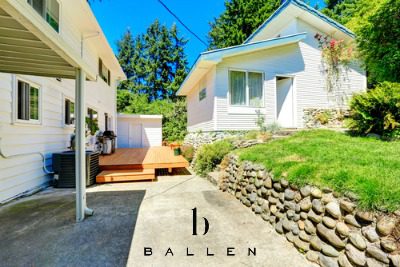 A casita can be as simple as a cabana with just a bedroom and bathroom. Some are as large and elaborate as the primary residences, with more than one bedroom, bathroom and a full kitchen. What you need from your home with a casita is completely personal, just know that it's a popular option in the beautiful city of Henderson.
Thinking that a casita would be nice but you would rather keep it all under one roof? Consider a home with two master bedrooms. While you may think this is something you would only find in a large estate, you might be pleasantly surprised to see them in a home right in your price range.
Looking to buy or sell a home in Las Vegas? Give us a call at 800-805-8354.
SEE ALL HENDERSON HOMES WITH CASITAS
Shop Henderson Houses by Price and Feature.
See all Henderson Real Estate in all prices, foreclosures, short sales and more homes for sale in North Las Vegas. When you are ready to buy or sell real estate in Henderson, Call Ballen at 1-800-805-8354 or local at 702-604-7739.