Heritage at Cadence – a 55+ Community
Heritage at Cadence Overview
Are you thinking about a 55+ community with a host of amenities? You might want to check out Heritage at Cadence. A new community located in Henderson, Nevada, its part of a master-planned community and it has a lot to offer. Over 980 homes are located at this popular retirement location with a serene atmosphere, lots of amenities and a bustling neighborhood to welcome you in.
Whether it's the open kitchen with granite countertops or the proximity to the Las Vegas Strip, you will have several great ways to enjoy your new home and the luxurious features it has to offer. With the downtown Las Vegas backdrop, Heritage at Cadence is a welcoming community that has modern, well-appointed conveniences to meet all your needs.
The Amenities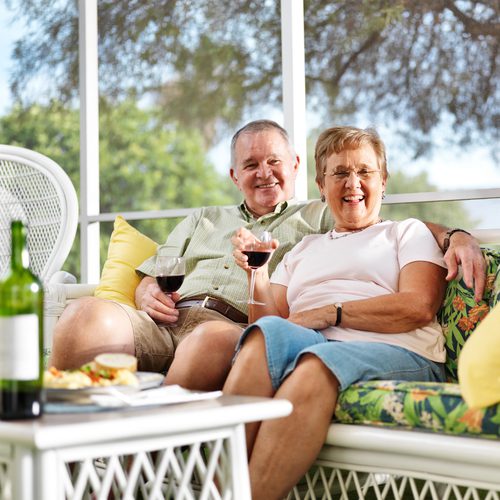 Set on over 22,000 square-feet, the Heritage Recreation Center allows you to have a country club lifestyle just a short distance from your home. Residents can enjoy a large fitness center with new state-of-the-art equipment and an indoor lap pool. Additional features include an on-site café, a game room, billiards area, arts and craft area and a multi-purpose room. If you're planning an event, you don't even have to leave the property. The ballroom space can be rented for large gatherings and makes it convenient for residents, their loved ones, and guests that might be visiting.
The property sits on over 450 acres, with serene parks, mountain views, and several trails. It's an outdoor oasis for walking, hiking, biking and taking in a ball game. Residents will enjoy the tennis courts, horseshoe pits, and bocce ball courts. With a free bike sharing program, residents can reserve smart bikes to help maintain their active lifestyle.
The Homes
Homes in the Heritage at Cadence community are separated into four developments including the Duets, the Chorus, the Symphony, and the Encore. With resort-style living, the single family homes have a lot to offer. Home sizes range from about 2,000 square feet to over 3,000 square feet and many have three bedrooms with different configurations to meet the needs of larger families. With attached garages and ample space, a growing family can find the right property type based on their particular needs. Each of the residences includes stainless-steel appliances, open kitchens with granite countertops, and several home automation features.
The Lifestyle
A beautiful property in a quiet area, the Heritage at Cadence offers residents a chance to mingle through various events and social gatherings. Whether it's a holiday party or a clubhouse event, having like-minded neighbors can be a great way to enjoy your neighborhood. Residents have access to public barbecue areas and outdoor seating at nearby parks. It's the perfect way to spend time with friends and family in the seclusion of a private, master-planned community.
The Area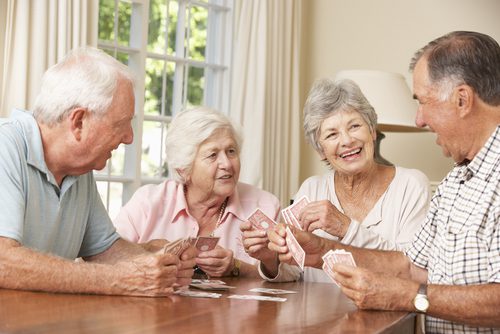 The Heritage at Cadence community can be found in the highly desired area of Henderson, Nevada. The McCarran International Airport is a 20-minutes drive from the community and Interstate 515 is only a few miles away. With several master-planned communities just outside of the Las Vegas Strip, it makes travel convenient and shopping is only a short drive away. A Walmart SuperCenter is close by and homeowners will find an Albertson's and several area restaurants and shopping plazas.
The Henderson area is home to some of the world's best golf courses, several 5-star restaurants, fun casinos, and hotels. Homeowners will enjoy having the convenience of Lake Las Vegas Charleston Peak nearby, as well as Sloan Canyon when they're ready to take in a little exercise or go for a scenic hike or biking with friends.
The Heritage at Cadence community is a welcoming addition to the Henderson, Nevada area for the 55+ active adult residents that call it home.