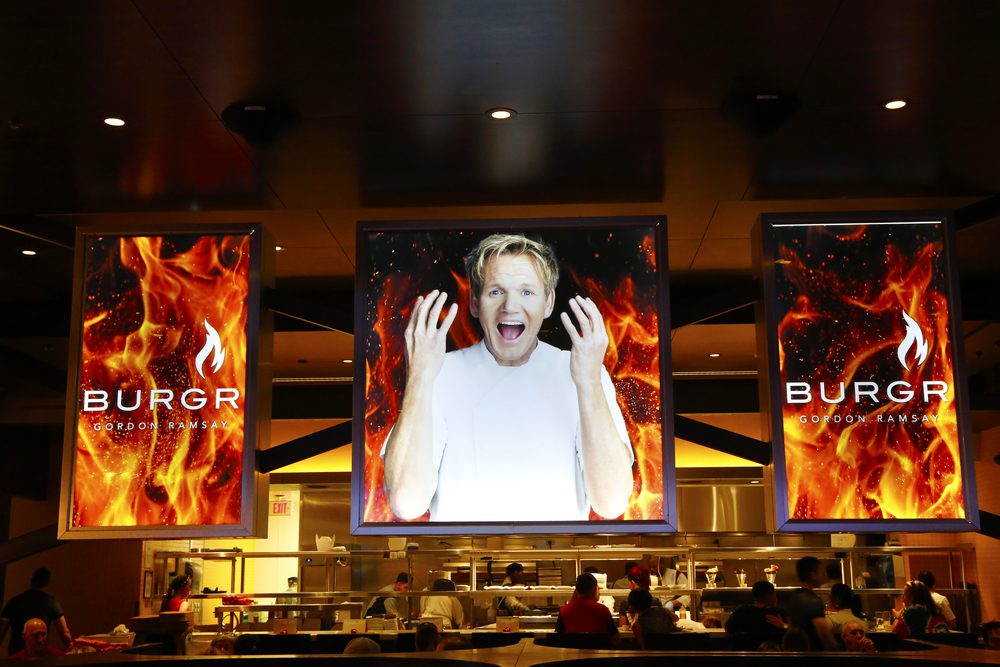 Las Vegas is a hot destination for a variety of reasons including delicious food options, a variety of entertainment, and lots of gambling. The place is about to get a lot hotter, though, since Gordon Ramsay has announced plans for a Hell's Kitchen Restaurant in Caesars Palace.
Gordon Ramsay is known for bringing the heat, and that is exactly what he has planned for Las Vegas. He has chosen one of the hottest pieces of real estate in the area: the corner of Flamingo Boulevard and the Strip. While this will be the first Hell's Kitchen restaurant in Las Vegas, it is not the first one that Gordon Ramsay has worked with Caesars Entertainment to open. In fact, it is the fifth restaurant that is the result of the partnership between Ramsay, Caesars Entertainment, and ITV America.
Inside the restaurant will be seating for approximately 300 people. There will be an indoor space for seating as well as a Strip-adjacent patio. Not only will there be a dinner and bar menu available but there will also be a daily themed brunch for those who do not want to wait until dinner to enjoy the food. Some of the dishes featured on the infamous show will be on the menu. The plan is that lunch and dinner will be served with the same velocity as the show and the next finale is scheduled to be live at the new location in Caesars Palace.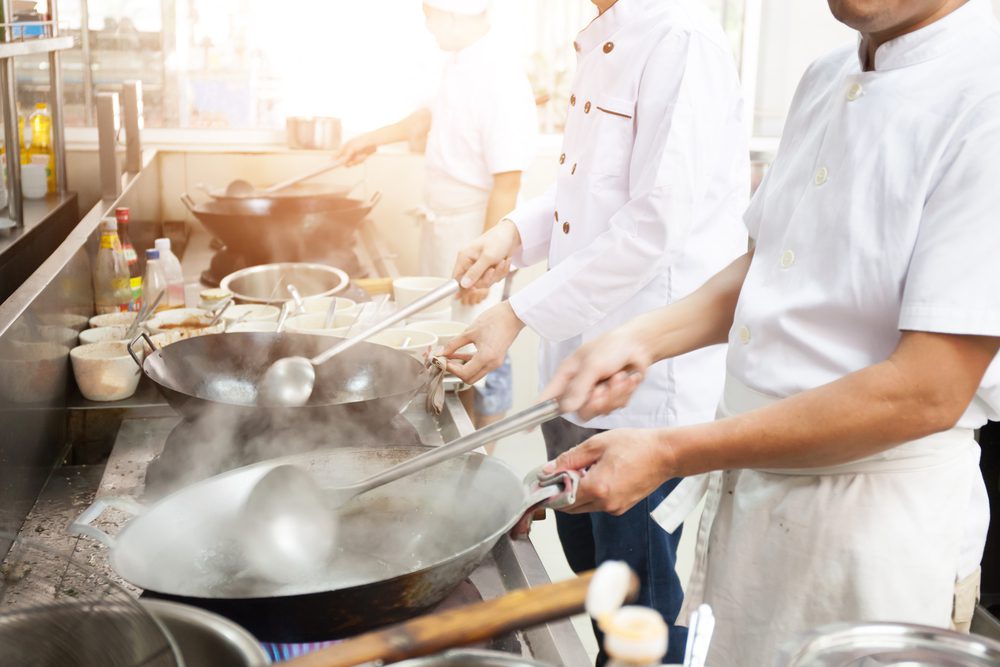 The space was previously home to a whimsical soda fountain as well as the New York export Serendipity 3. That closed it's doors in January. Now, the space will allow for a design that is much like the series with a red team kitchen as well as a blue team kitchen. You will feel as though you are a guest for the show in a live event and if all goes as planned, you actually can for the finale. The restaurant has been designed by Jeffrey Beers International, and they focused on an immersive design that can be transformed into a TV set whenever needed since it will already function like one.
It will be hard to miss the new restaurant because it will feature the notorious Hell's Kitchen pitchfork logo. In fact, it has already been lit by Gordon Ramsay himself as part of the announcement ceremony that took place in late April.
The restaurant will open this fall, and if you are interested in trying it out, you may want to go ahead and plan to call ahead for reservations in a few short months. It is sure to be a popular spot as soon as it opens and you can expect the food to be delicious and the ambiance to be unforgettable.
People Also Ask:
Where's can I get the best Sushi in Vegas?
and
Where are the best neighborhoods in Las Vegas for Resale Value?
Shop Homes For Sale near Hell's Kitchen