55+ Communities in Las Vegas, Henderson, and North Las Vegas
Most people work the majority of their lives so they can enjoy their golden years in style. Once a person reaches the age of 55, they usually will start to think about what the next chapter of their life will bring. Are you looking for a place to live which will help you write the best story possible? Do you want to have an exclusive community for people 55 plus? Since the late 80s, people in the 55 plus age range have been enjoying this community and what it has to over. Here are a few of the neighborhoods with the Summerlin area you can enjoy your golden years in style.
Regency at Summerlin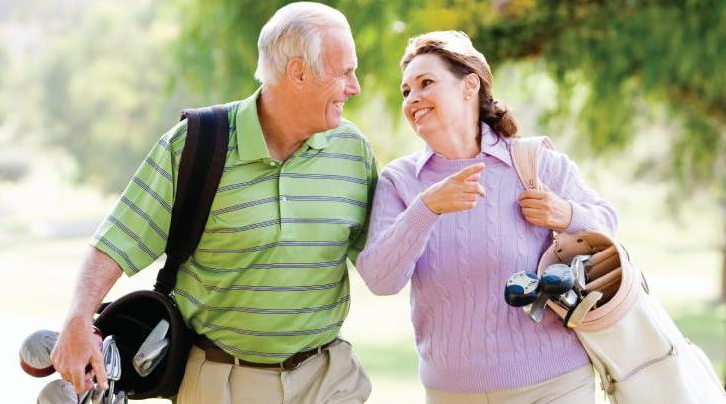 Although this is a new home build, we can represent you as your Realtor® and our commission is typically paid by the builder. You should have representation.
One of the finest communities in all of the Las Vegas area is the Regency at Summerlin. Most seniors are looking for a place which offers the activity and excitement they need to enjoy the later years of their life. This is a 55 plus adult community that is committed to providing its residents with as much activity and fun as possible. You will not have to worry about security at the Regency due to the high-security gates which surround the property. The luxurious and unique homes available in this area are sure to meet just about any needs you have. Each of the homes there features unbelievable views, which will make waking up an experience each morning. Here are a few of the things you can enjoy when moving into the Regency at Summerlin.
A Great Clubhouse Area
One of the most enjoyable parts of this property is the nearly 17,000 sq. foot recreation facility. This facility is well-built and features things like an indoor lap pool, a great fitness center and unique game rooms to enjoy. By having all of this entertainment at your disposal, you will be able to enjoy your golden years and connect with people all over the community. The last thing any 55 and older person wants to do is to sit around during this time of their life. The more active you are able to be during the golden years of your life, the healthier and happier you will ultimately be.
Enjoying the Great Outdoors
Another great feature you can enjoy at the Regency is the outdoor courts they have to enjoy a number of different activities on. These courts will allow you participate in activities like bocce ball, tennis and pickle ball. Not only are there courts to keep you physically active, there are also nearly 150 miles worth of biking and walking trails you have access to as well. This will allow you to keep your weight under control and enjoy the mental benefits regular exercise can bring you.
Onsite Lifestyle Director
Maintaining a full social calendar is a top priority for many 55 plus people and the on-site lifestyle director at the Regency will help to make sure you get plenty of face time with the other residents in the area. The director plans out activities like cocktail parties, golf outings, day trips and much more. Having a person in charge of planning out your fun activities can really enhance your quality of life.
Very Close to Downtown Summerlin
Another great benefit of living in the Regency community is its proximity to downtown Summerlin. When visiting downtown Summerlin, you will be able to enjoy all that this open air shopping facility has to offer. There are a large variety of different shops which will be able to offer you what you are looking for.
Close to All of the Great Vegas Attractions
For most seniors, enjoying all of the attractions that Las Vegas has to offer is a big advantage of living at the Regency at Summerlin. This neighborhood is near the Strip and if you are looking for a more nature-filled experience you are merely 30 minutes away from beautiful Lake Mead.
With all of the features and amenities you are able to take advantage of when moving into the Regency at Summerlin, there is no mystery why it is one of the most desirable neighborhoods in all of Las Vegas.
If you would like to see Regency, please call us at 1-800-805-8354 before you go to the home builder. You must have us with you at your first visit to receive your own agency representation. In most cases, using your own agent won't cost you additional fees. Call us to discuss how this works.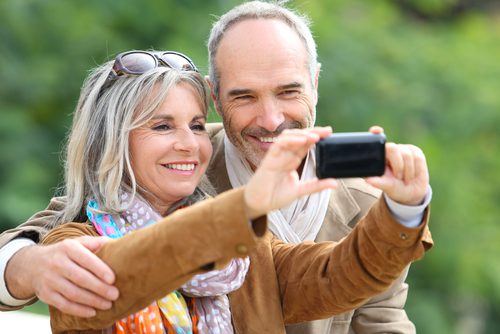 If you are you looking for a sprawling 55 and older community in the Summerlin area, then  Siena is for you. This nearly 700-acre community comes with a number of benefits and advantages to offer you. The homes in this great community are arranged around a Schmind-Curley designed golf course with waterfalls and a number of gardens built into it. The gorgeous Lake Siena also adorns the property and is one of the focal points. There is also a nearly six-foot high wall and two different gates which help to keep the residents safe and secure. Here are a few more of the amenities and features you will be able to find in the Siena community.
See Homes for Sale in Siena Now
The Siena Amenities
One of the first things, you will be able to take advantage of when moving into the Siena is the large amount of amenities they have to offer. This community has nearly 30,000 sq. feet of craft rooms, computer rooms and a nearly 8,000 sq. foot ballroom. These rooms are used for a number of social events and where the residents gather to socialize and enjoy each other. There is also a Health and Fitness Center, which features a spa and day salon. You will also be able to take advantage of a heated pool to soak in and relax after you have completed your workout. Most people who live in the Siena community also enjoy the unique and gorgeous golf course on the premises. Once you have golfed a few holes of golf, you will be able to enjoy a great meal at the Siena Bistro. With all of the activities, you are offered when moving to the Siena, staying active and happy after 55 can be easier than ever.
Siena Real Estate
Another great part of the Siena 55 + community are the gorgeous and lavish homes you will find there. These homes are priced to fit many different types of budgets and tastes. This community contains over 2,000 homes, which means you will have plenty of choices when hunting for a new residence. The designs offered there range from attached villas to large single family homes. If you are looking to downsize your home during your golden years, then the villas offered at the Siena can be just what you are looking for.
You can add things like luxury kitchens, fireplaces and covered patios to the home you are having built. You will also be able to have a view of the beautiful lake on the property. Despite what you are looking for in a new home, the team at Siena will be able to help you out. Make sure you have an idea of what you want before going out to look so you can make sure you get what you need.
Choose The Ballen Group to represent you in your real estate transaction. Typically the Seller pays our commission.
Enjoying the Over 55 Lifestyle When choosing to live in the Siena community, you will be able to take advantage of the many social functions they put on. There are a number of activities and social clubs you can join to connect in a real way with other residents. Even the residents in the community are able to plan and execute their own social events. What better way to spend your golden years than by making new friends and enjoying new experiences. By taking the time to go to the various events Siena has to offer, you will be able to stay more active and live a fuller and happier life.
Conveniently Located Siena is not only great for senior social butterflies, it is also in close proximity to some of the best shopping in Las Vegas. Merely minutes from the I-215 beltway, the Siena puts you where you need to be to enjoy every part of the Las Vegas Strip. You will be able to shop till you drop and then make it home just in time for dinner. Siena at Summerlin will be able to offer you the experience you are looking for. You will be able to connect with other 55 plus people who are out to have the same type of fun you are.
Sun City Summerlin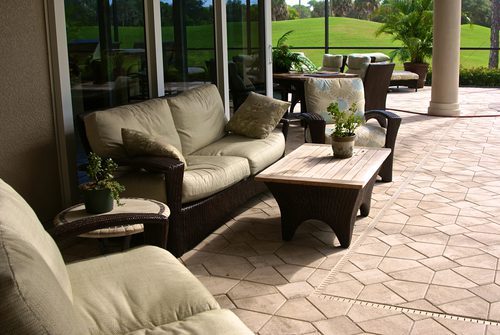 Are you looking for an active community catering to the 55 plus demographic? Has the time come in your life to enjoy your golden years? Then be sure to check out the community at Sun City Summerlin. This community has nearly 8,000 homes, which means you will have a wide selection of choices when it comes to choosing your new residence. This community is around 2,400 acres and has great views of the mountains that surround it. Due to the nearly 3,000 ft. elevation of the Sun City Summerlin, residents there are able to enjoy much cooler temperatures and cleaner air. Here are a few of the perks you can gain when choosing this community as your new home.
See homes for sale in Sun City Summerlin
High-Quality Amenities
One of the focal points of the Sun City Summerlin community is the four separate community clubhouses they have. There are a number of activities you can find within the walls of these clubhouses, which means you will never have to worry about getting bored. The Mountain Shadows Clubhouse has a number of things to offer such as a great indoor spa and table tennis area. You will also be able to enjoy tennis, shuffleboard and racquetball when visiting the Mountain Shadows clubhouse. The Desert Vista Community Center has nearly 44,000 sq. ft of space and a grand ballroom that residents can enjoy during social events. The Desert Vista also has a fitness center and an aerobics studio. The Sun Shadows Clubhouse is great for the seniors who love the water due to its large swimming pool. There are a number of multipurpose and card rooms located in the Sun Shadows building as well. The Pinnacle Clubhouse has a cultural center and a 312 seat theatre, which numerous play and musical acts coming through and performing in it year round. Regardless of the activities you want to participate in, the Sun City Summerlin has you covered.
Great Place to Golf For the golf enthusiasts out there, the Sun City Summerlin has just what they want. The award-winning course was designed by golf lovers to give players a unique and one of a kind experience. You will be able to enjoy not one but two championship golf courses when moving into the Sun City Summerlin community. Not only is there great golfing at these courses, you will also be able to take advantage of some top-notch cuisine while you are there as well. If you love golf and want to spend your golden years teeing off every day, then the Sun City Summerlin is just for you.
Great Homes Offered For most people, the first thing they notice when taking a look at theSun City Summerlin community is the gorgeous homes which reside here. When trying to get the right home, you will have no problem due to the overwhelming number of different options available. Regardless of what you are looking for in a home, the team at Sun City Summerlin will be able to help you out. When the time comes for you to find the right 55 plus community, look no further than Sun City Summerlin.
Sun City Anthem Homes For Sale
Sun City Homes For Sale
Use this table to find homes for sale in Sun City Summerlin by the map, by price, by size, feature and more. When you decide to buy or sell real estate in Sun City Summerlin or any other community, Call Ballen at 702-604-7739
Atria Seville Senior Living
If you are in the 55 plus demographic and are looking for an independent or assisted living facility, then the team at Atria Seville can help you out. They have over 100 studio, one and two bedroom units available. Each of the units is equipped with things like a kitchenette, walk-in closets and an emergency call system. The amenities here are also top-notch with things like private dining rooms, billiard tables and wellness programs. By choosing Atria Seville, you will be able to get the space and amenities you are looking for.
Carefree Senior Living at The Willow
For the 55 and older crowd looking for a bit more space in their living situation, The Willows has an 11 care community with over 300 spacious apartments to offer. There is a 7,000 sq. ft. clubhouse that features a library, offices, a game room and much more. This community was opened in 2007 and is both luxurious and affordable.
Destinations at Pueblo
Are you looking for a high-quality apartment home community? Then look no further than the Destinations at Pueblo. This 10 acre, 242 apartment community is just about as close to perfect as you can get. The apartments feature the essentials like washer/dryer hookups, great HVAC units and emergency assistance around the clock. The amenities, like the library and luxury clubhouse will allow you to enjoy your golden years due to the activities you can take part in.
Call 1-800-805-8354 to discuss your home needs.