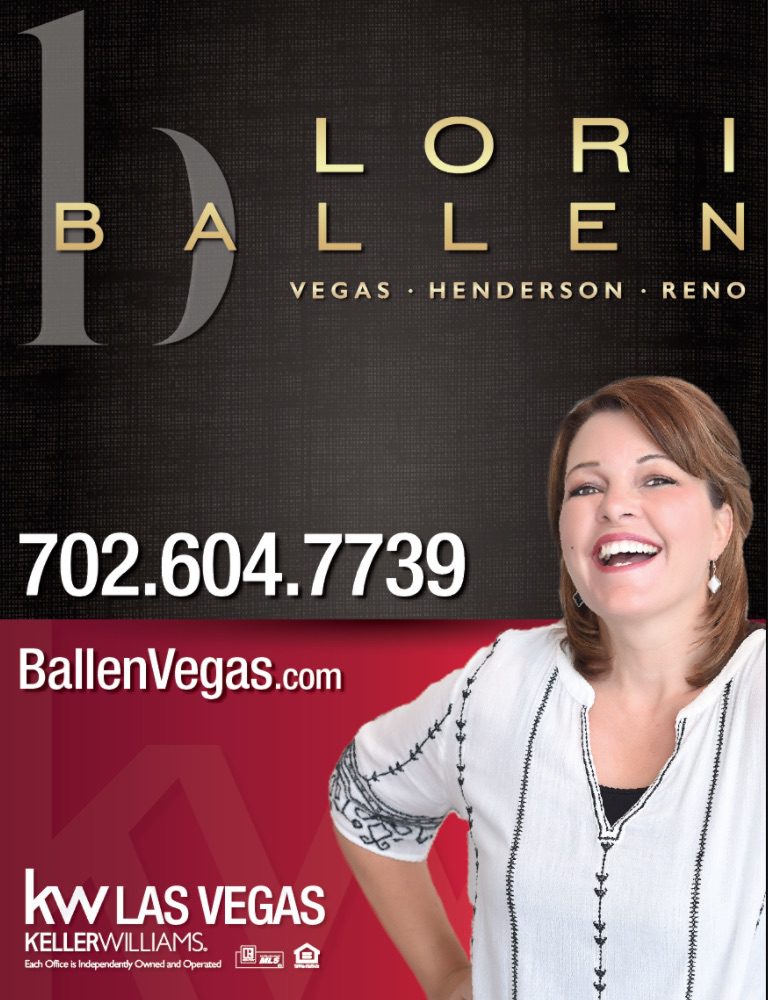 Lori Ballen is a licensed agent with a real estate team licensed with Keller Williams Realty Las Vegas. When you choose Lori Ballen Team, you get skilled Real estate agents who specialize in particular niches, and geographic locations. Always in the top 1% of Las Vegas production, Lori prides herself on the continuing education and high level training she and the team members receive.
Lori is known in the real estate industry for her digital marketing skills. She's a top requested trainer who shows real estate agents how to market their seller's listings for the most exposure which could lead to higher offers. Lori's specialty is search engine optimization which might be just how you found this website.
You'll find Lori Ballen Team real estate agents in Las Vegas, Henderson, North Las Vegas, Boulder City, Pahrump, and even in Reno. She's recently begun working in other markets across the nation helping sellers get their homes sold for the most amount of money possible in the least amount of time possible and with the least amount of inconvenience. The buyer agents who work with Lori love being out and about previewing the latest inventory. They work with you to find a resale or a new home. That's right. If you are considering new construction, reach out to us first. You can have your own representation and most of the time the builder pays the buyer agent commission so you have no more expense.
The listing specialists working with Lori know how to sell a property. They will bring all of the necessary data to help you determine what your house might sell for in the current market. No punches are pulled. It's all in the numbers and then in the marketing for top exposure. That's what Lori's team does best.
When you work with Lori Ballen Team at Keller Williams Realty, you won't feel lost in the shuffle. It's a team and everyone cares that you reach your goal. Nobody wins if you don't win, so you are first.
Give us a chance to show you why Lori Ballen Team is the right choice for your real estate needs.
Keller Williams Realty Las Vegas
Address: 9420 W Sahara Ave #100, Las Vegas, NV 89117
Text us! 702-604-7739
[email protected]
Las Vegas Homes For Sale by Price and Feature
There is no client with a budget or sales price too low or too high. Nobody is too far. We are good people who like to work with good people. And we get the job done.
Lori Ballen
Top Articles to Help You Sell a House in Las Vegas
Send us an email at [email protected], or call or text 702-604-7739 to schedule an appointment ot have one of our expert real estate agents about selling your house.
Summary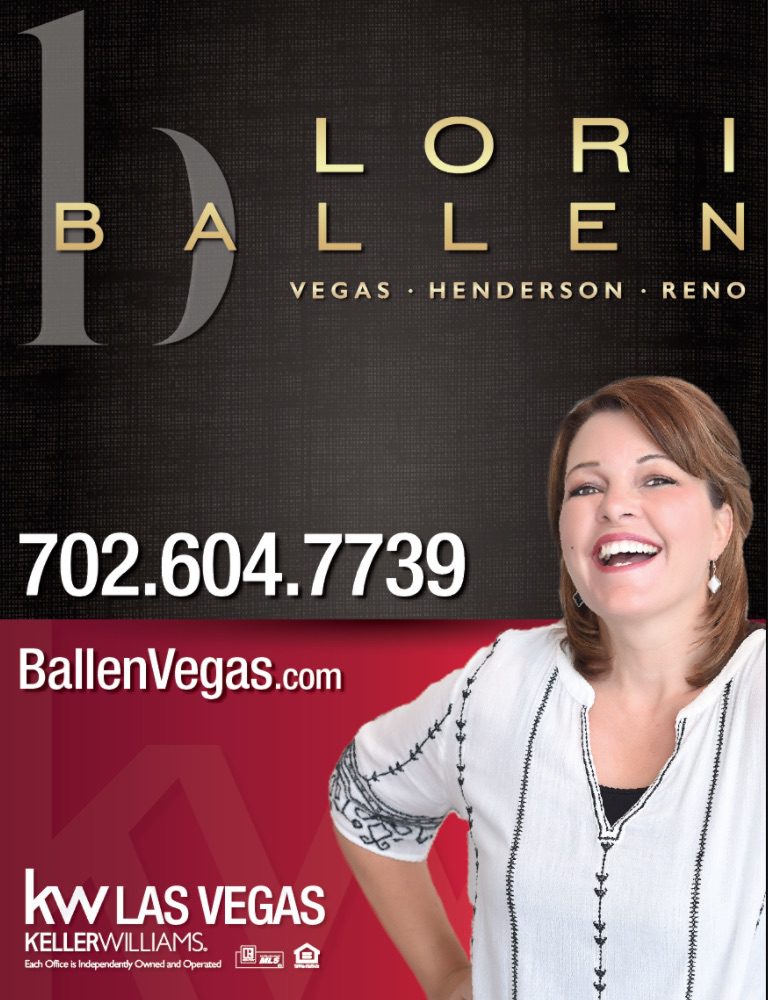 Name
Website
Job Title
Company
Lori Ballen Team at Keller Williams Realty Las Vegas Summerlin
Address
9420 W. Sahara Ave Ste 100

,


Las Vegas

,

NV

,

89117