Before you begin shopping for a home, you'll need to look at loans. Everything you wanted to know about getting a home mortgage in Las Vegas is in this comprehensive guide or will guide you to more information.
Buying that new home is exciting time and you will quickly find your time being spent perusing real estate listings, driving aimlessly through neighborhoods you have been coveting, and mentally imagine the drapes you would hang in the kitchen of that last duplex you visited. It is a natural reaction, but it makes sense to discover just how much money your lender will be willing to loan you on that next dream home.
Your driving desires aside, lenders adopt a business like approach to deciding the maximum loan amount that they are willing to extend to would-be house hunters. That being said, how do lenders determine the maximum loan amount? Perhaps not surprisingly, they take a formulistic approach that focuses on your debt to credit ratio and your ability to repay the loan.
How do Lenders Determine the Maximum Loan Amount?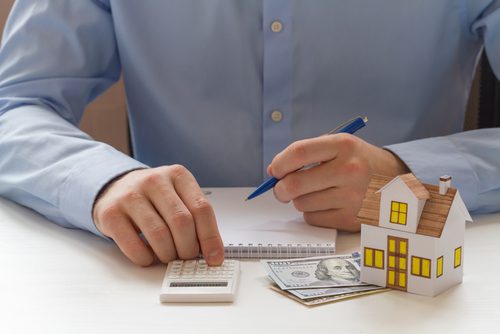 To understand lending limits is to understand ratios. The lending industry uses several ratios when considering maximum loan amounts, so knowing these factors is the first step in planning for your meeting with loan officials.
The Front-End Ratio
When you write your monthly mortgage check you are actually paying on four aspects of that financial responsibility including interest, insurance, taxes, and principal. The percentage of your gross annual salary that is dedicated to paying that mortgage is referred to as the front-edge ratio. Under this rubric, the majority of house hunters can expect to afford between two to two and a half times their annual salaries.
As such, a buyer making $80,000 a year could conceivably expect a loan authorization of up to $200,000. Industry best practices however suggest that the loan should not exceed 28% of the borrower's gross yearly income. Since existing debt burdens can hamper the ability to repay that amount, lenders also look at what is known as the back-end ratio or your debt to credit ratio.
Try the Home Mortgage CalculatorHome Value
The Back-End Ratio
The back-end ratio determines what percentage of your income is used to cover your monthly debts. When making these calculations, loan officers include the cost of the mortgage, but they also evaluate your car payment, gym membership, credit card debts, childcare, and the like. Indeed, all aspects of your monthly payments and responsibilities are placed under a microscope to determine whether adding the cost of a mortgage will swamp your finances.
Under these lending guidelines, the debt to income ratio should not exceed 36% of your gross income. For an estimate of your eligibility, simply multiply your gross income by 0.36 before dividing by twelve. Neighborhoods with higher housing prices make it difficult to navigate within this 36% framework, some lenders will boost that ratio as high as 45% however, it is important to realize that that largess will lead to higher interest rates for the transaction. Lowering your monthly obligations, in advance of beginning your house hunt is the best way to prepare for an improved debt to credit ratio.
Your Mortgage Application Plan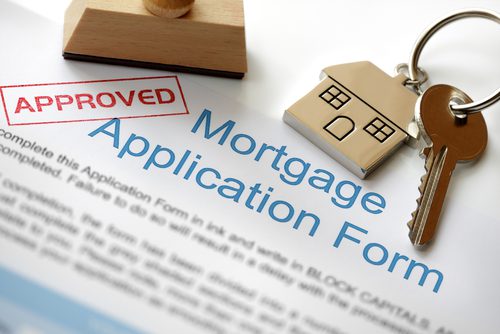 Are you thinking of applying for a mortgage? How far ahead do you think you should be planning? One year? Two? Get ready for this: you should ideally start planning your mortgage application seven years ahead. Don't worry if you are much closer to buying than that 7 year mark. Use these steps wherever you can.
If you're hoping to buy your own house next year, don't panic. Seven years is ideal, but not essential. You may already have done most of the work that's needed. But if owning your own home seems like a distant dream, you probably should be taking your first steps toward that dream right now.
There are two main reasons for that seven year preparation period: savings and credit score. 2016 research by Equifax and What Mortgage found that nearly a third of first-time mortgage applicants had saved less than 5 percent of the price of the house, and couldn't provide a deposit. The rules on mortgages can seem complex, but one thing is clear and simple: no reputable financial provider will offer a 100 percent mortgage to a first-time buyer. If you don't have a deposit, you won't get a mortgage. Start saving now. Work out a monthly budget that includes putting some money away, and stick to it. You don't have to cut out every treat or never have a night out; you need to be able to stick to this for a few years, not just a few months.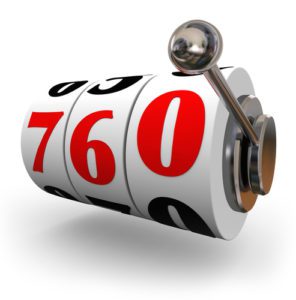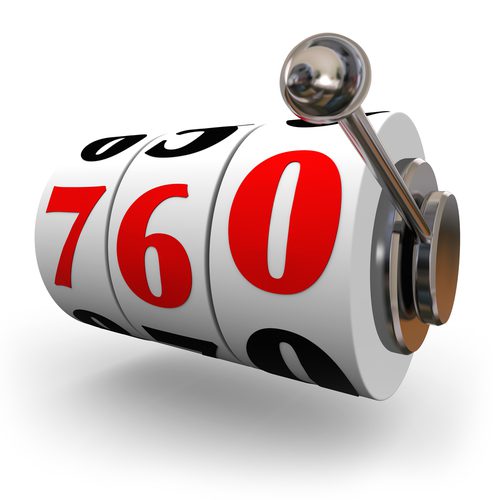 Next, start thinking about your credit rating. The most serious money problems can affect your credit score for up to seven years. Those include bankruptcy or insolvency, having debts passed on to collection agencies, or missing three monthly payments in a row. The amount you owe isn't as important as the timeliness of your payments. If you owe a small amount on your credit card but don't make a payment for 90 days, your mortgage application can be affected or delayed for years to come. Check your credit score, and if it's low, start to repair it right now.
Four or five years ahead of your mortgage application, take a look at your borrowing. How many credit or store cards do you have? How many loans do you have? Do you have an overdraft, and how often do you use it? Mortgage lenders will look at your past borrowing. If you've rarely borrowed, they won't have enough information to make a decision, and will err on the side of caution. If you've never had a credit card or borrowed money, consider applying for one or two cards. This doesn't mean getting into debt, and you need to ignore any advertising from card companies telling you the maximum you can borrow. Stick to your budget, but pay with a credit card and then pay it off immediately.
On the other hand, if you have dozens of credit or store cards, now is the time to think about consolidating them; you may end up paying less overall. If you do find yourself with some spare cash in the budget, consider making over-payments on loans. If you have any loans that you'll still be repaying when you want a mortgage, talk to your lender. Ask them how much you'd need to increase repayments in order to pay off the loan earlier. If you're doing this several years before your mortgage application, the extra repayments aren't likely to hurt too much. Ideally, you would have loans paid off about six months before you want to borrow money for a place to live.
Over the next few years, you should review your budget every six months. Keep track of how your spending changes. In particular, look at how you spend on areas such as personal care and grooming, clothes, holidays, and nights out, and how well you manage big one-off items of expenditure and pay for emergencies. If you can get into the habit of reviewing your spending, you can more easily identify areas where you can make savings, and you'll be prepared for the detailed questions the lender will ask when you apply for a mortgage.
Try out the House Payment Calculator
A year before you apply for a mortgage, get a copy of your credit report. If it shows anything you think is inaccurate, now is the time to sort it out. A mortgage lender will base their decision on what your credit report says, not on your protestations that it's wrong but is still uncorrected. Check and correct the details about you that national and local governments hold, such as the address on your driver's license or your registration to vote. All the information should match, so make sure any old contact details are updated.
Check out: What Credit Score is needed to buy a house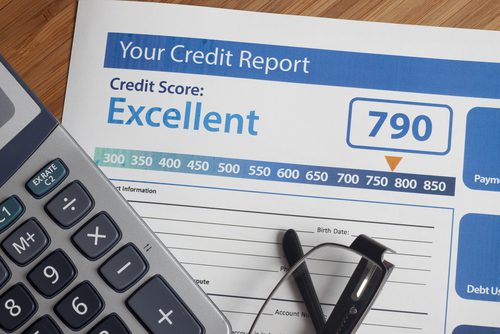 During this final year, it's important not to miss any payments on credit agreements. A single late payment won't affect your credit rating, unless it's recent, so make sure you pay on time from this point forward. Depending on the lender, paying a few days late may be recorded as a missed month, so keep up to date with everything. If you have direct debits, know when payments go out so you can ensure there's enough money in your account to cover them.
Seven months before you want a mortgage, begin thinking carefully every time you use a debit card. Lenders may want to see six months' worth of bank statements, and payees will be listed on there. Try to imagine how your spending will look to someone who doesn't know you. Mortgage providers compare your outgoings with statistics on how much an average person spends. If there is anything that appears on your statement that might cause a problem, deal with it now. Of course, if you've spent the last few years regularly reviewing your spending, this shouldn't be a problem.
In the run up to your mortgage application, search out the best deals. New products come on to the market all the time, so keep checking out comparison sites and best buy listings online. But remember that some online affordability calculators only take into account your current circumstances. Lenders apply stress tests: they can ask you about your ability to make payments if interest rates increase, or if you start a family or lose your job. Ensure that you'll be able to make repayments even if your circumstances change, or you might not get the mortgage offer you wanted.
Despite all the media attention paid to mortgage criteria and financial problems, many first-time borrowers are still ill prepared for the application process. Taking the time to understand the requirements and get your finances healthy may make the difference between having your dream home and being stuck in a borrower's nightmare.
Choosing the Right Mortgage Lender
By the time you get the point where you are in need of a mortgage lender, you have done some research and understand the basics of a mortgage loan. This is one of the most important relationships you're going to have during the process of buying a home. It's important to choose the right mortgage lender when buying a San Diego home.
Talk to Other People
The best way to learn about reputable mortgage lenders is through word of mouth referrals. Check with friends and family members who've recently purchased a home or may have contacts in the real estate business. Ask the business professionals with which you have contact. Your attorney, your financial planner, or your accountant may have a mortgage lender they think of highly.
No matter how much you love Aunt Rose or trust your Attorney, don't just accept their referrals at face value. Do your own leg work to find out if the lender fits your needs and is as reputable as they seem to be on the surface. Make sure they talk in a way that helps you understand, without excessive use of words only those within the industry would understand.
You might Also Like: Homebuyer's Guide To A Home Mortgage
What's Your First Impression?
Once you have a small list of mortgage lenders to sort through, begin contacting them to ask questions. Make a note of how friendly they are when you speak to them. Do they return your calls within a reasonable time frame? When you ask questions, take notice of their patience in answering them.
Make sure they are genuinely interested in you and your home buying experience and not just the details on your mortgage loan. Trust your instincts. If you leave feeling like you've just been worked over by a pushy salesperson, trust those feelings and remove that lender from your list.
Related: Mortgage Fraud – What is it and How Can You Protect Yourself?
Check Their Reviews
Do the footwork and spend time researching the lender's reputation. Check with places like the Better Business Bureau and the local Chamber of Commerce. Check Yelp to see if they have a business listing there with reviews. Yelp doesn't allow removal of reviews, so you can get a realistic idea of how a company does business by reading the reviews listed there.
Check social media outlets like Facebook and Twitter to see what kind of presence they have and how they interact with other people. Check to see if they appear to be genuinely interested in their clients and their community.
Others have read:Home-Buying Barriers: 4 Common Reasons Why You May Be Denied a Mortgage Loan
Ask Questions about Loans
Make a list of questions you plan to ask each lender, and make sure you understand the answers they offer. Find out about their fees, how they get paid, loan details, and lock-in periods. Ask for a Good Faith Estimate.
Get the interest rates on the different loans each lender offers. Make yourself a chart to compare the interest rates and mortgage terms. Check to see who will be handling your loan once the application process is finished. If they plan to hand your account over to someone in another state but you prefer dealing with someone local, this is an important distinction.
While you're checking your list of referrals, don't forget to check your bank or credit union. Often, a credit union or bank will offer an incentive to their current clients when it comes to mortgage loans. This isn't always the case, but if you already have an account in good standing with your financial institution, this is an option worth checking.
Check out: 4 Mortgages with low Money Down
Narrow Down Your List
As you begin to compare the answers each lender has supplied for your questions, remove lenders who just don't make a good match for your home buying needs. Remove them if they weren't prompt, or if they left out important information you requested.
Once you've chosen the mortgage lender you would like to work with, you can begin taking a closer look at loan types and choosing the best one that works with your real estate needs.
Shop Las Vegas Homes
Click on the price or feature of the Real Estate You would like to see. You'll be taken to a page of MLS listings just as you requested. When you see something you like, Call 1-800-805-8354.
Federal Housing Administration, Top Ten Facts about FHA Loans